The Golden Circle covers three of the most famous attractions in Iceland. Geysir, a world famous erupting geothermal hot spring. Gullfoss, one of Icelands most magnificent waterfalls and the historic Þingvellir National Park. All Golden circle tours can be booked online with short notice, even on the same day. The Golden Circle is an essential day tour for anyone visiting Iceland.
Search our marketplace for
Golden Circle Tours
What is the Golden Circle?
Geysir - erupting geothermal geyser
Geysir is a collection of hot springs in a geothermal area in the south west of Iceland. The most famous geyser Strokkur erupts every 6-10 minutes and shoots hot water 20 meters (70 feet) up in the air.
This natural phenomenon and display of volcanic power is truly amazing. Seeing a geyser erupt a sight that can't be missed for anyone visiting Iceland.
The geysers are in an area called Haukadalur about 1 hour and 30 minutes from Reykjavik. Once you are there you will see steam rising from the ground. Many hotsprings and hot rivers are located in the area. Be careful to not step in the hot water when walking around but don't worry too much as they are clearly marked.
In the area you will also find a visitor center with facilities. Food can be bought at Hótel Geysir and the Glíma restaurant & coffeeshop. At the Geysir store you can buy souvenirs, Icelandic designer clothing and more.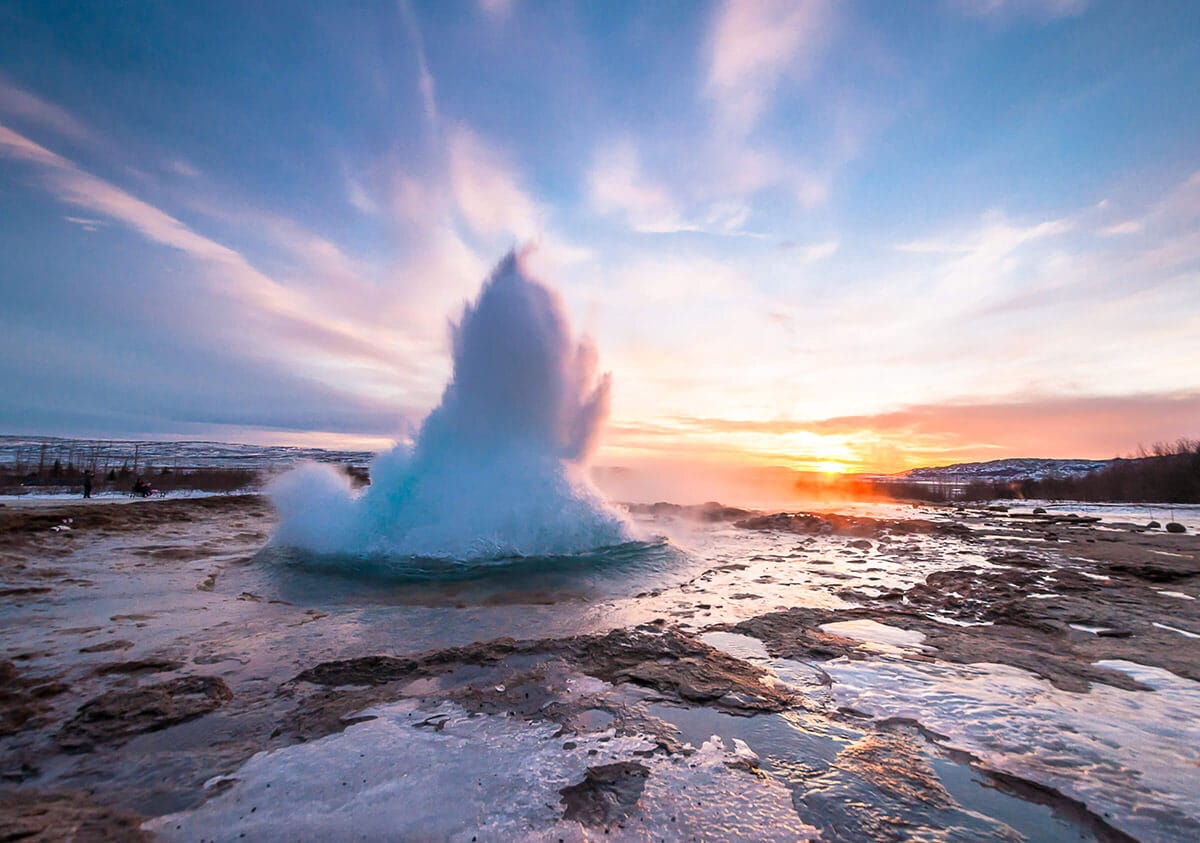 Looking for something to do in Iceland?
Learn the secrets
Get Local Advice