The Blue Lagoon
This is the famous pool – the one that would be a clue in a game show if Iceland was ever the subject. With a full hotel, restaurant and spa, the Blue Lagoon is also the most developed natural spring in Iceland and its location near the Keflavík International Airport makes it one of the most popular destinations for tourists.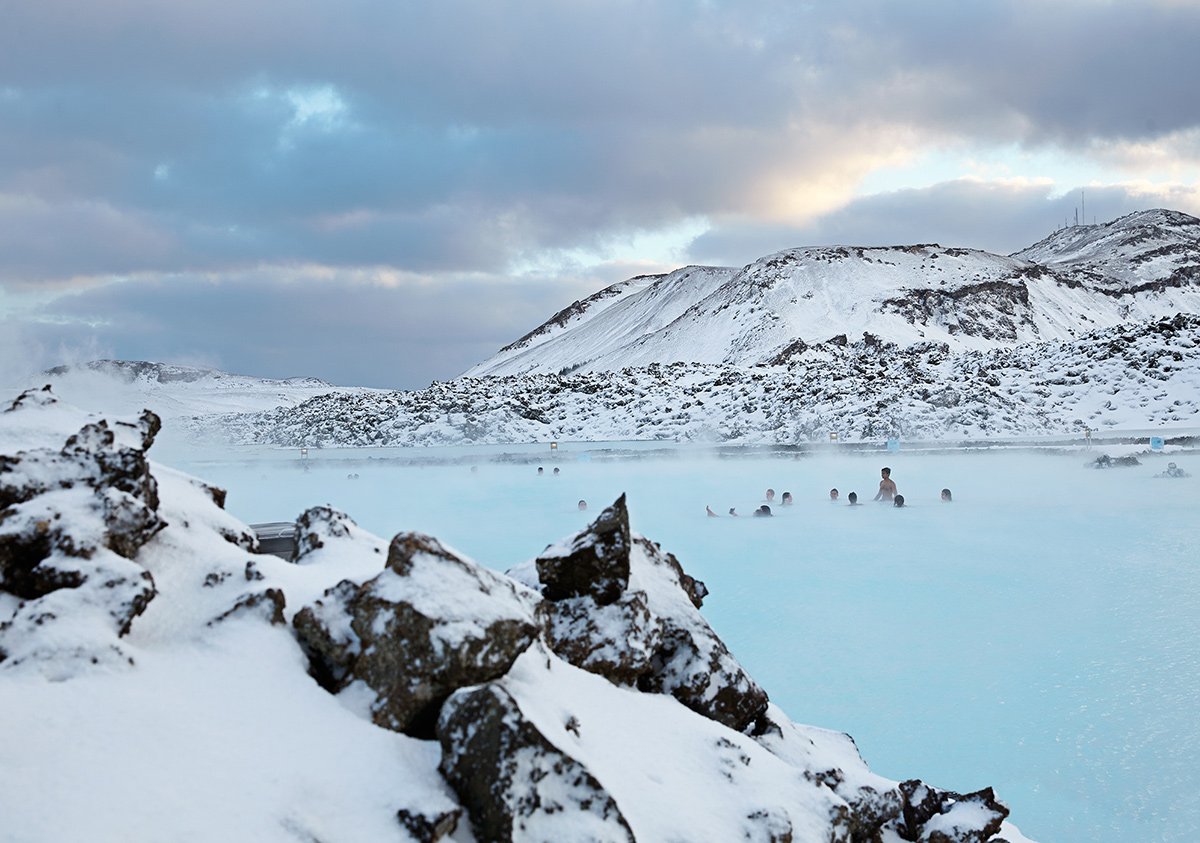 The Secret Lagoon
Lesser known, but still growing quickly in popularity is the Secret Lagoon (or as it known more accurately in Icelandic "Gamla Laugin") in the town of Flúðir. This outdoor natural hot spring is known for being one of the first outdoor pools in Iceland and has been in operation since 1891. Luckily for you, the facilities have been upgraded dramatically since then.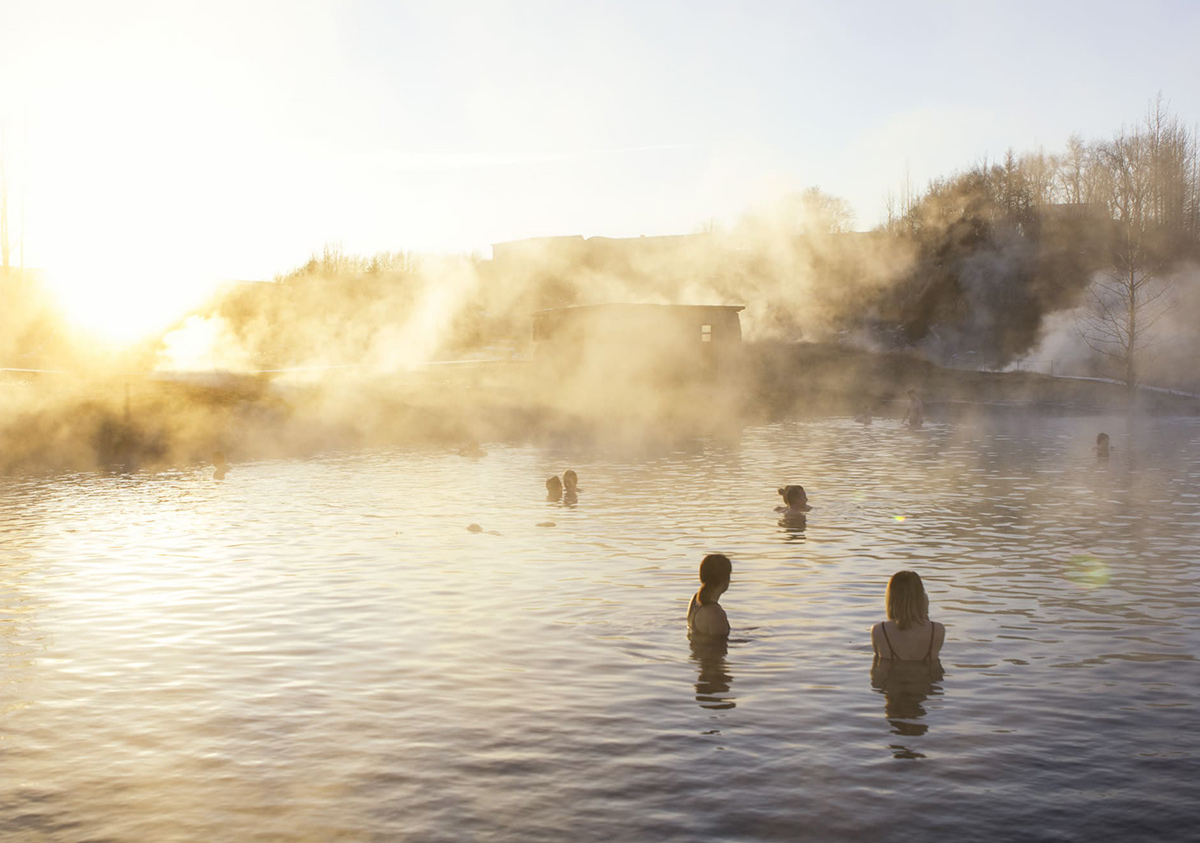 Reykjadalur
Out of all the outdoor hot springs, this one has been a favourite of locals for many years. You have to hike a bit to get there. Most people favor the hike up the mountain from the town of Hveragerði, but once you get there it really is a treat. Note that there are no changing areas up there and if you are a litterbug, you can be prepared to get a tongue lashing from the locals.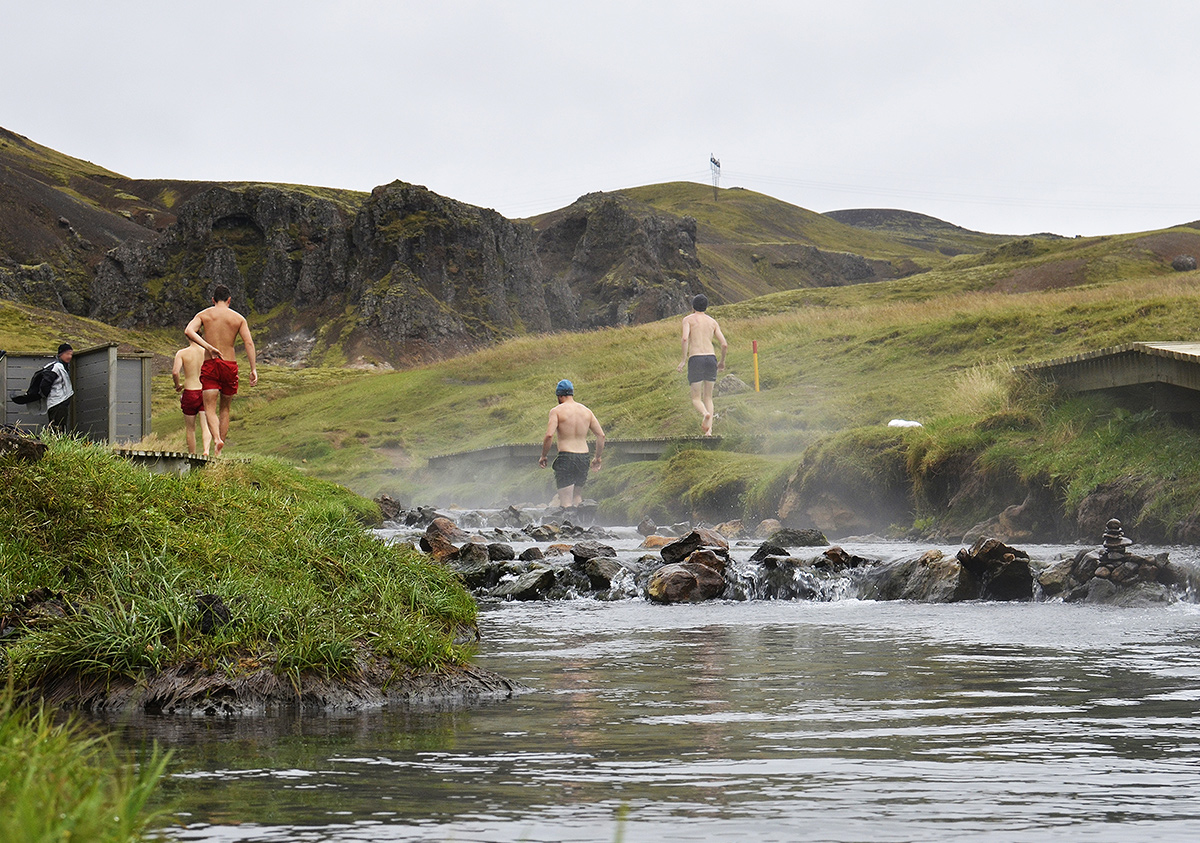 Seljavallalaug
Nestled in against the mountains in the south of Iceland, Seljavallalaug is one of the oldest pools in Iceland, built in 1923. Many people miss this on their trip in Iceland since the other south coast attractions get more attention, but if you've got the time to walk up to this one, we really recommend it.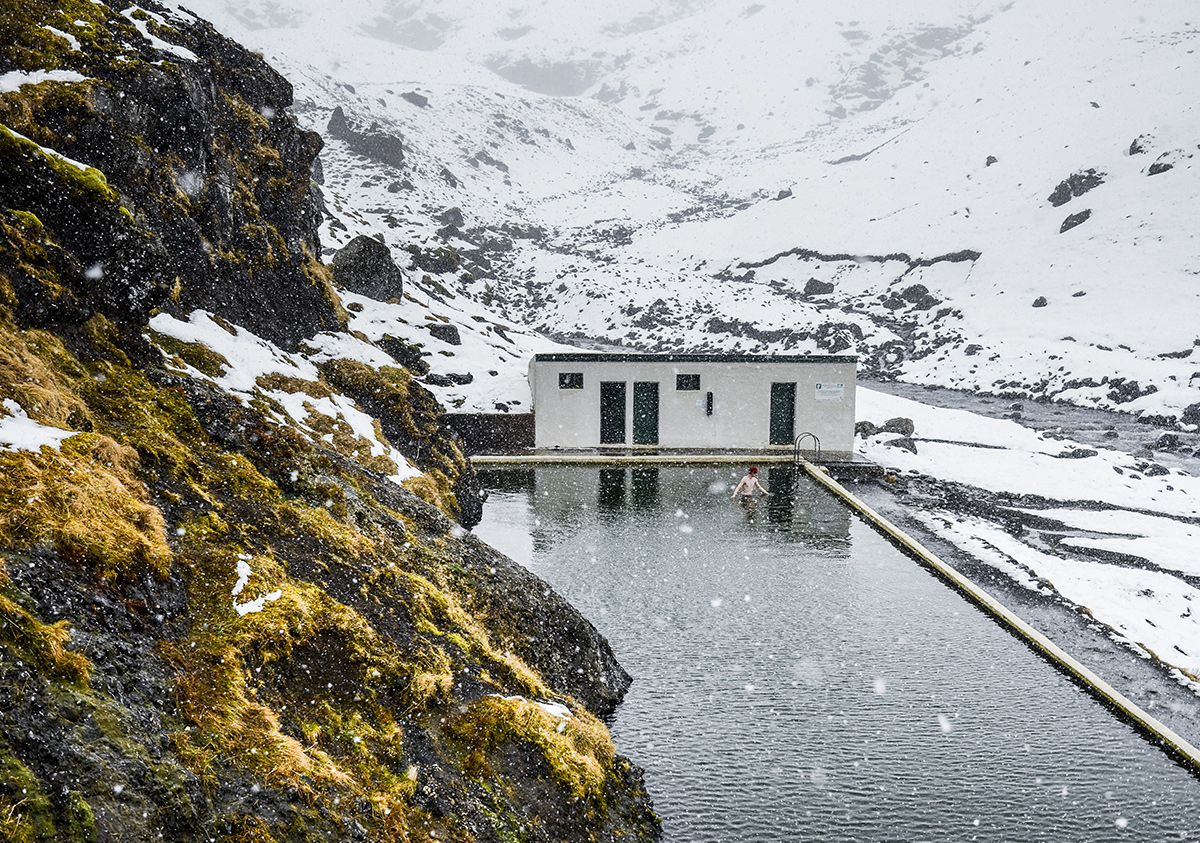 Myvatn Nature Baths
If you're traveling in the north of Iceland, this is their local version of the Blue Lagoon, complete with the silica mud and outdoor nature experience. Part of the charm of this spa is how is reminds us of how the Blue Lagoon used to be when it first opened.