The south coast of Iceland is an increasingly popular destination all-year round, with its many different sights that top everyone's bucket list. In a single day you can see the famous waterfalls Seljalandsfoss & Skógafoss, visit Reynisfjara, the dramatic black sand beach near Vík, or venture all the way to the quiet tranquility of the glacier lagoon at Jökulsárlón.
Make the most of your experience by adding a glacier hike or snowmobiling on a glacier to an amazing day full of natural wonders.
Seljalandsfoss
There are many waterfalls in Iceland's natural paradise but only one that you can really get behind. And by that we mean, you can actually walk behind the falls and feel the full force of the river coming off the highlands. The water drops from 60 meters into a beautiful pool making this a favourite spot for people to propose in Iceland.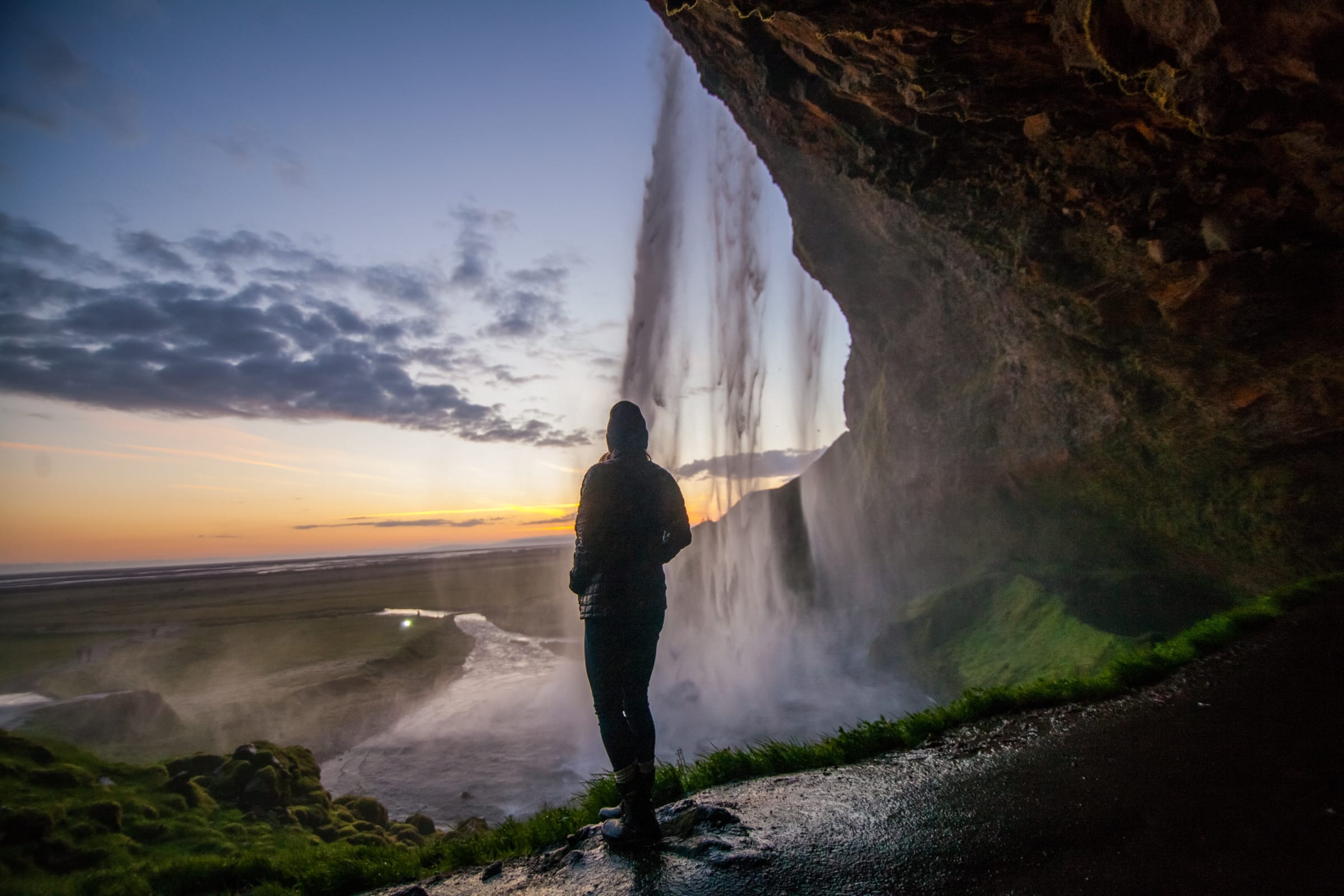 Skógafoss
Only a little further along the tour we will come to Skógafoss, which is one of the largest waterfalls in the country at 25 meters across and it is frequently the home to a magical double rainbow due to the amount of mist that rises up from this powerful beauty.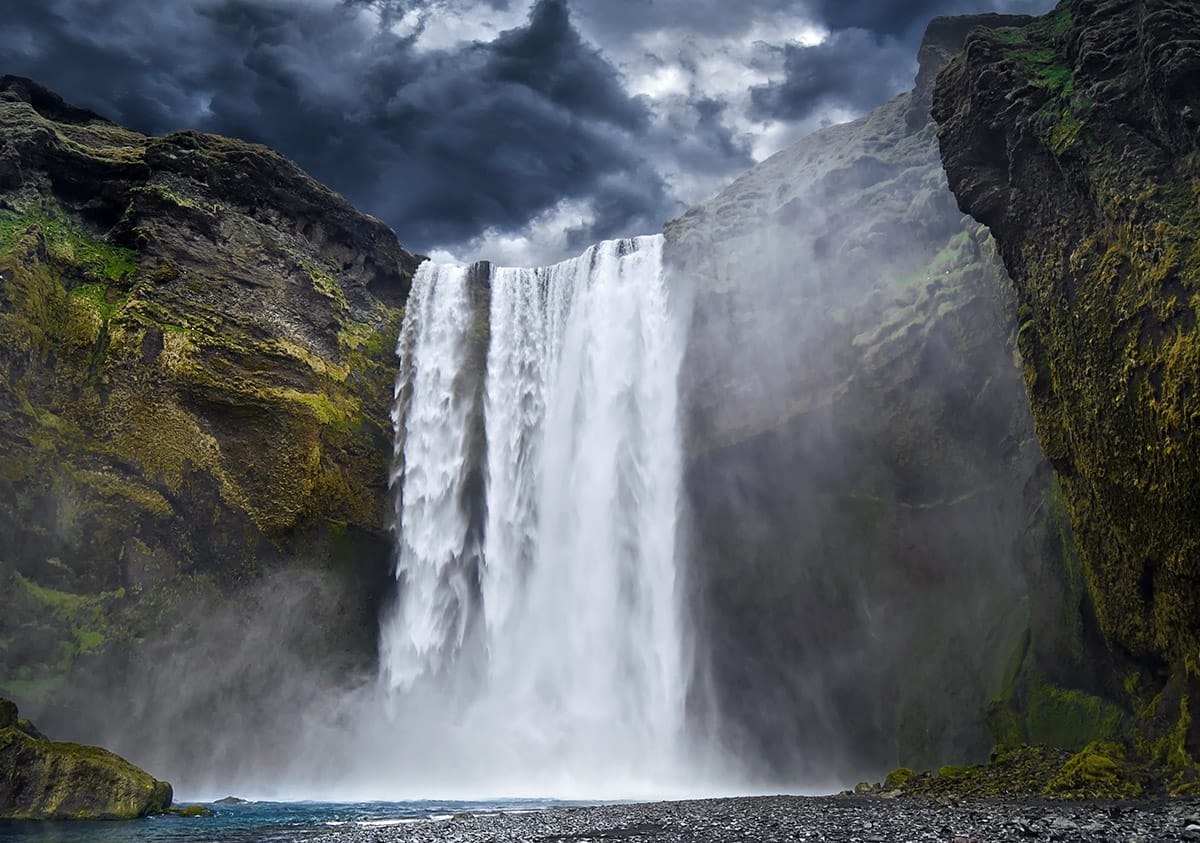 Sólheimasandur
The wreck of a DC-3 plane in 1973 has given rise to an incredible photogenic site on the beaches of the south coast. Ever since Justin Bieber did his music video skateboarding down the top of the plane, this place has been a popular destination. We don't recommend trying this (or swimming in the glacial rivers and lakes for that matter).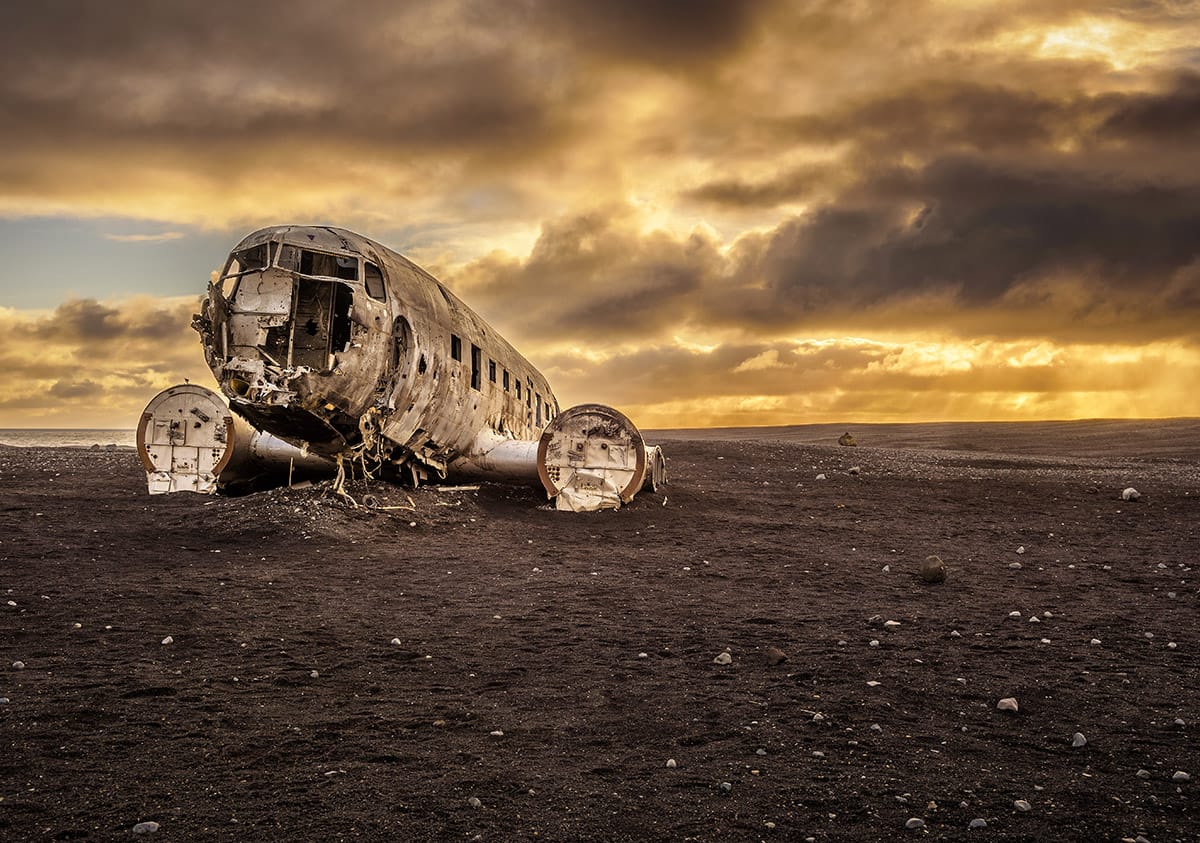 Reynisfjara and Dyrhólaey
The basalt columns and rock formations around Reynisfjara and Dyrhólaey have inspired generations of Icelandic architects, musicians and artists to use them in their work. You can see echoes of these remarkable patterns in the Harpa Convention Center, the National Theatre, and the Hallgrímskirkja in Reykjavík alone. Be careful of the tide and mind warnings around the beaches, since the water has been known to sweep people away if they aren't too careful.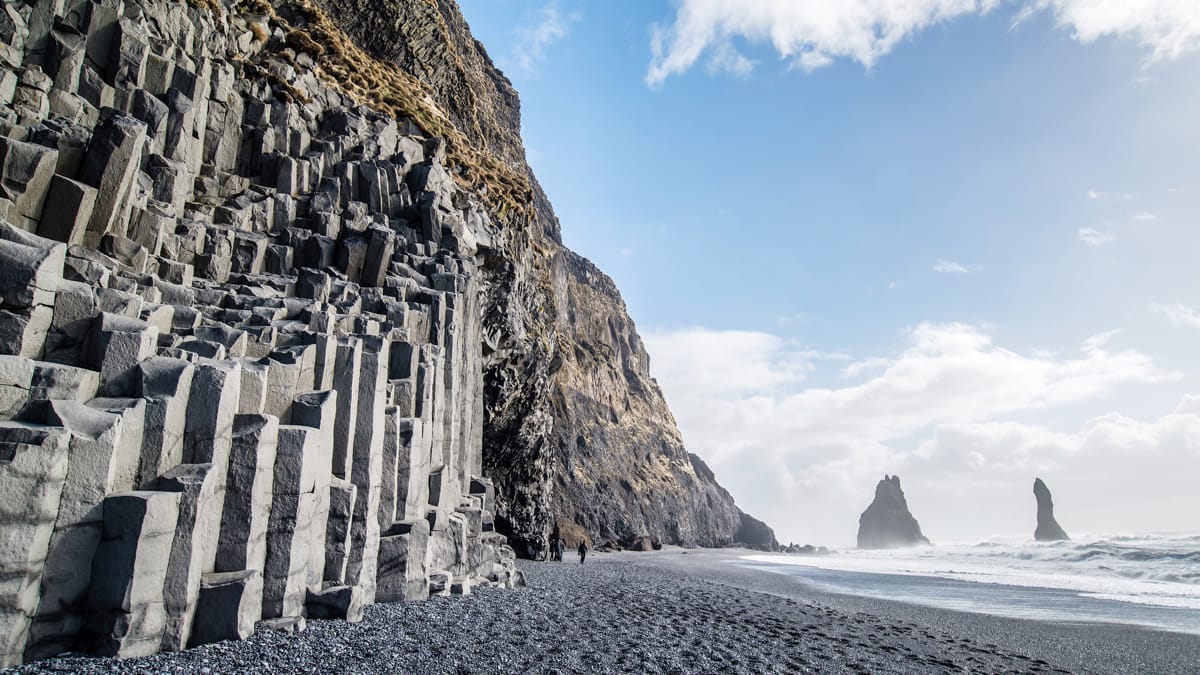 Prepare for adventure
South Coast
Looking for something to do in Iceland?
Learn the secrets
Get Local Advice