Glacier Hiking
Hiking on the glaciers requires a special type of footwear called a "crampon", which basically allows you to get around on the ice without slipping. This coupled with an Ice axe will let your guide will take along a known path on the ice, which is completely safe. You'll learn all sorts of fun facts about the glaciers from the guides, who for some reason all seem to have a very strange sense of humor (at least the one's we've met)... Just don't try to give them the slip.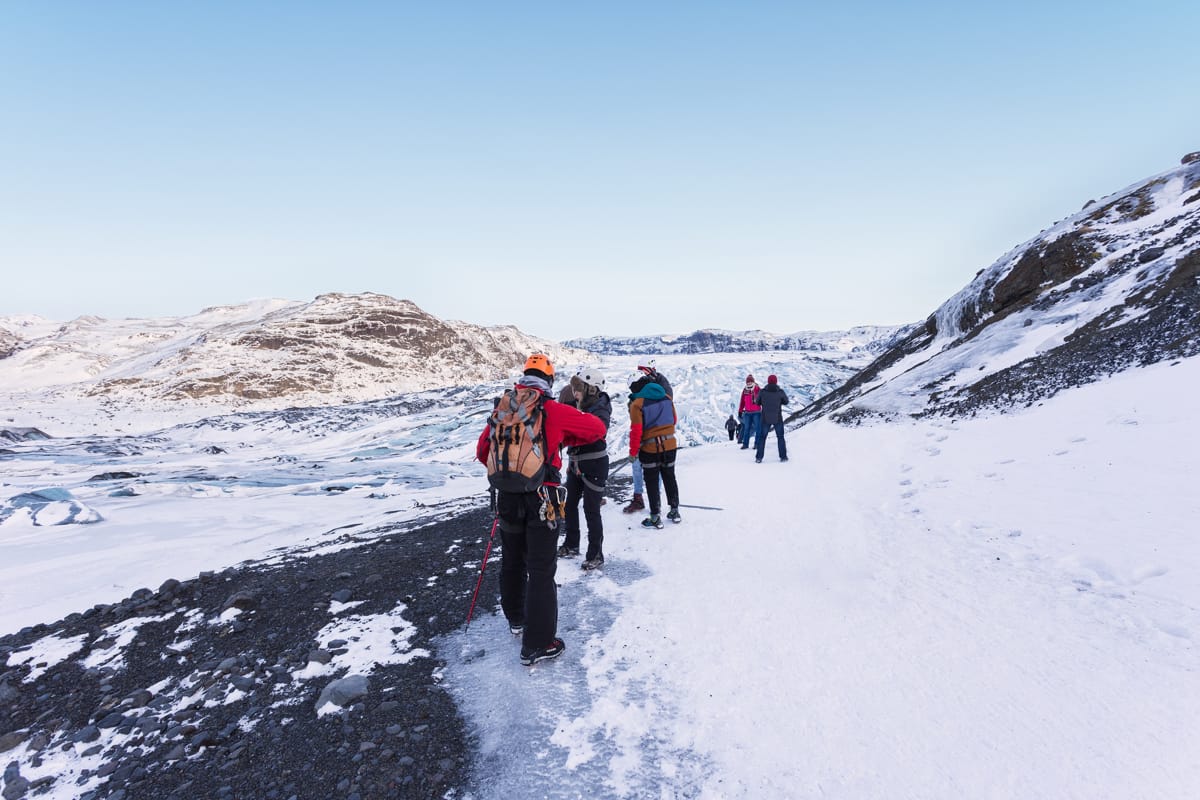 Snowmobiling
Whether you'll be heading up to the manmade ice caves in Langjökull in style or just riding zooming across the ice for the adrenaline rush, snowmobiling on an Icelandic glacier is one of those once-in-a-lifetime things that you just have to try. Tour operators will supply you with a snowsuit and a hood to cover your head from any blowing snow and from there you will jet off at amazing speeds on an adventure you will be talking about for years!.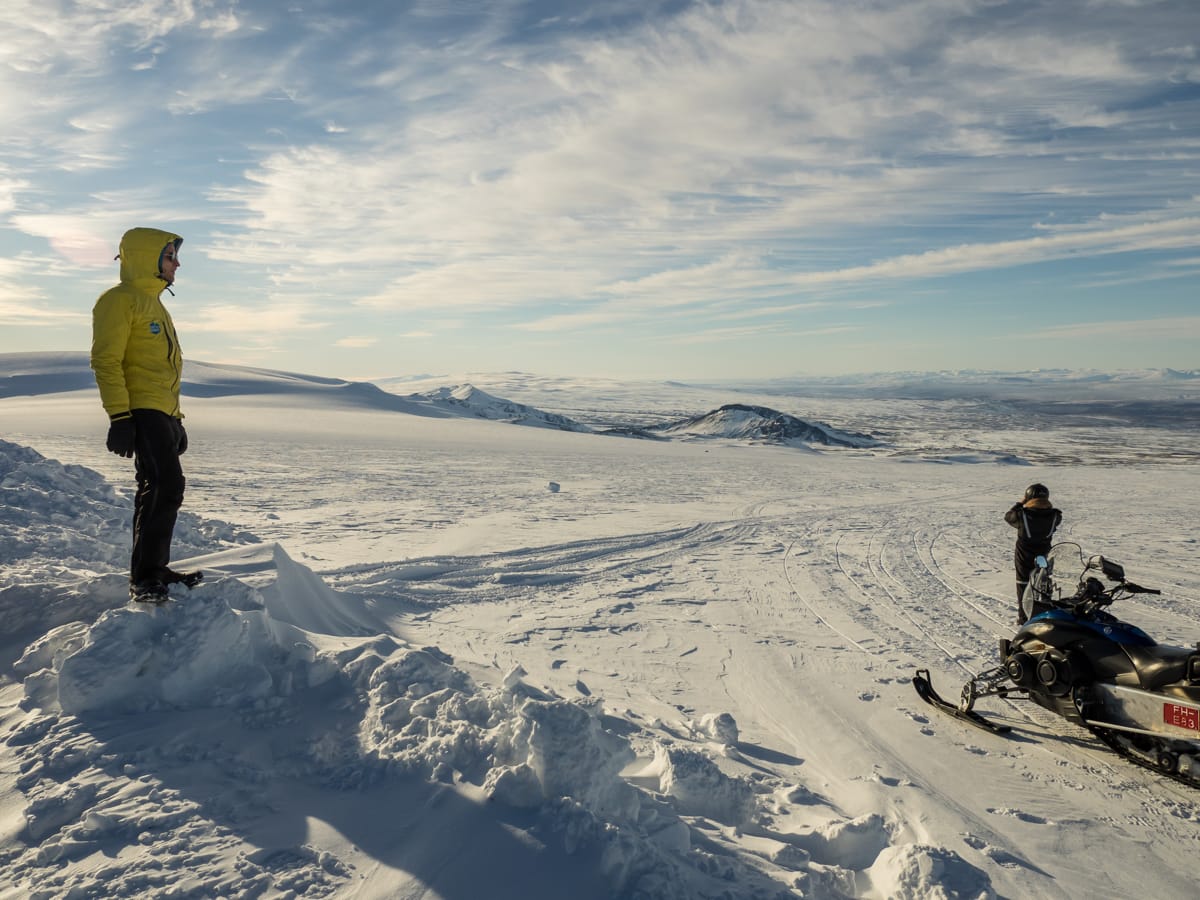 Ice Caves
Walking on the glaciers is one thing, journeying down into the belly of the beast is another! Ice caves come in two varieties in Iceland, either manmade or natural. The natural caves are inaccessible until the temperatures drop below 0 in the winter but the man made caves operate all year round. The one thing they DO have in common though is the sense of wonder that you get from traveling in what can feel like an alien world! (wampa's not included).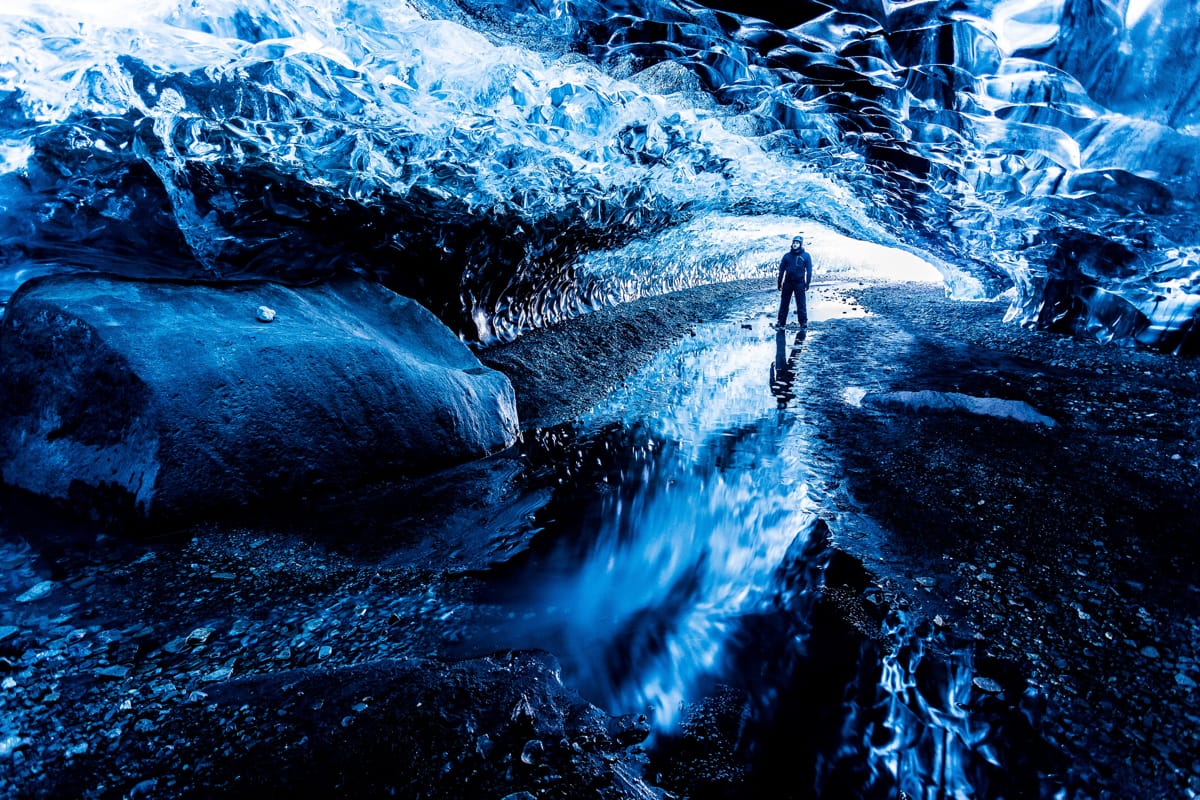 Glacier Lagoon
Down in the south east of Iceland there is a spot that can be found near Vatnajökull (Iceland's and Europe's largest glacier) which is known as the Glacier Lagoon. This lagoon, also known as Jökulsárlón, has a calming quiet dominates the atmosphere and provides an area of beauty and reflection. You can take a trip in the amphibious vehicle into the lagoon for a closer look at the icebergs or just enjoy the sights from the shore. But whatever you do, don't hop onto the ice or you could find yourself drifting out to sea in a matter of minutes.