Iceland, as the story goes, is very green and Greenland is very icy. You can almost feel the locals rolling their eyes as this saying is repeated once again. But Iceland is also very icy and there is all manner of ways to enjoy the glaciers once you get here. Be sure to dress appropriately for the snow, although if you'll be walking on the ice the tour operators will provide the gear you need to get around.
Glacier Hiking
Hiking on the glaciers requires a special type of footwear called a "crampon", which basically allows you to get around on the ice without slipping. Your guide will take you in a group of people (never any more than 18 to a group) up a known path on the ice, which is completely safe. You'll learn all sorts of fun facts about the glaciers from the guides, who for some reason all seem to have a very strange sense of humor (at least the one's we've met).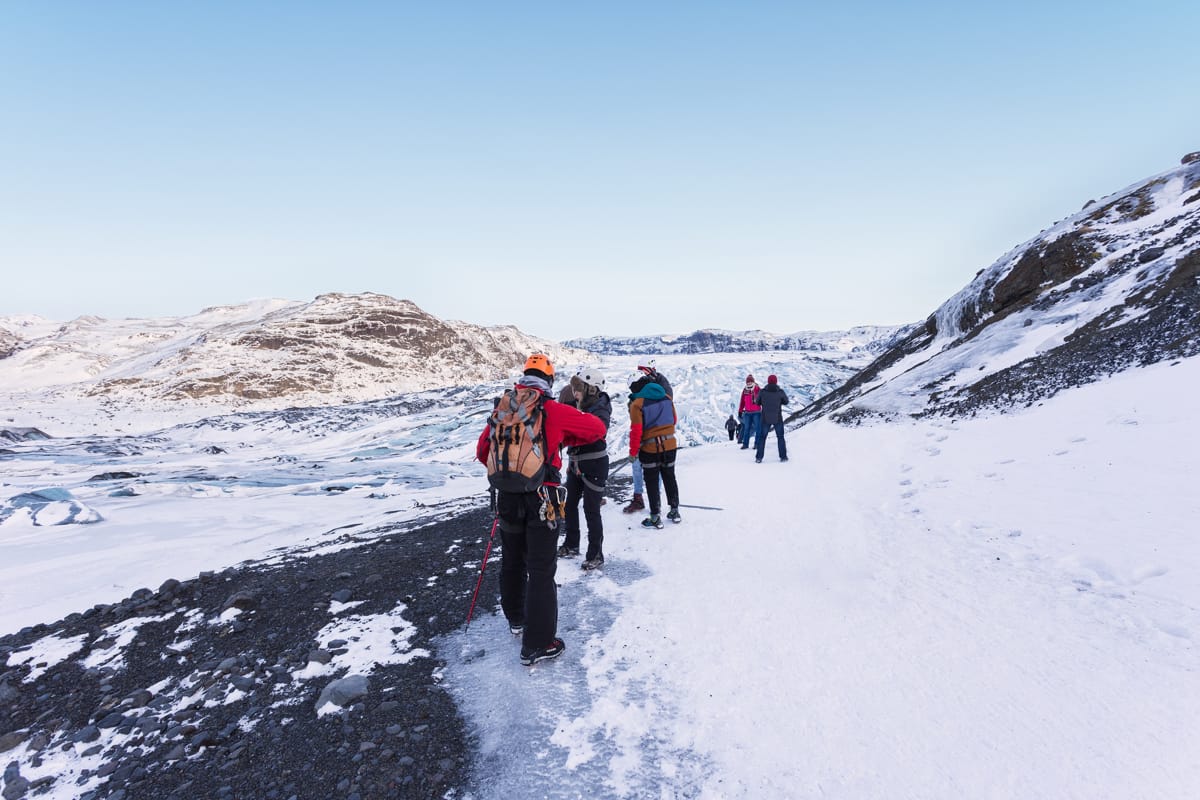 Snowmobiling
Whether you'll be heading up to the manmade ice caves in Langjökull or just riding on a skidoo for the hell of it, snowmobiling on an Icelandic glacier is one of those once-in-a-lifetime things that you just have to try. The tour operators usually supply you with a snowsuit and a hood to cover your head from any blowing snow and you'll proceed up the mountain in a line of snowmobiles for some wintery fun at any time of the year. Tours are usually about 3 to 4 hours long with a minimum 1 hour of snowmobiling.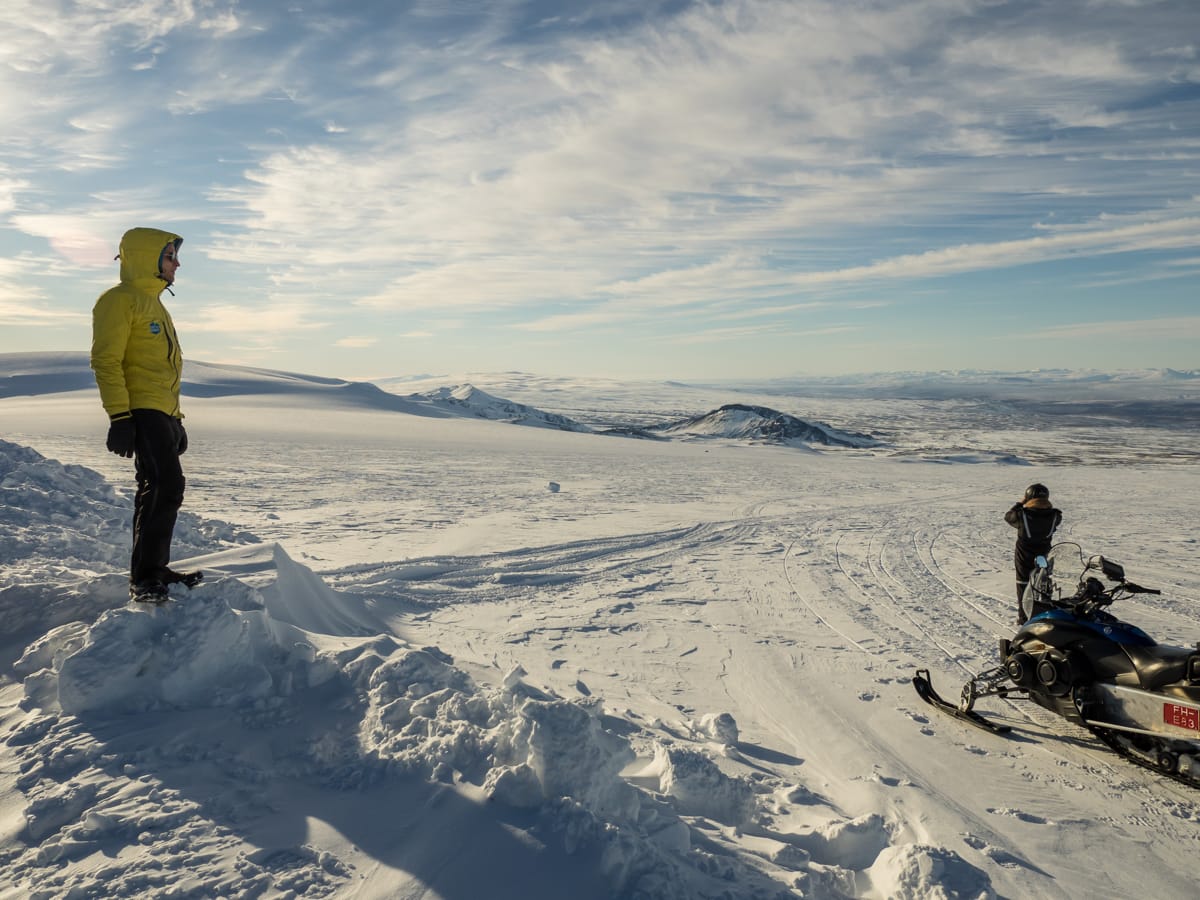 Ice Caves
There are two types of ice caves in Iceland. The man-made ones are drilled into the glacier near the top of the ice and are operating all-year round. The natural ones are only available in the winter since they can't be accessed when the ice starts to melt. We have both types of tours available here both as part of a package and on their own.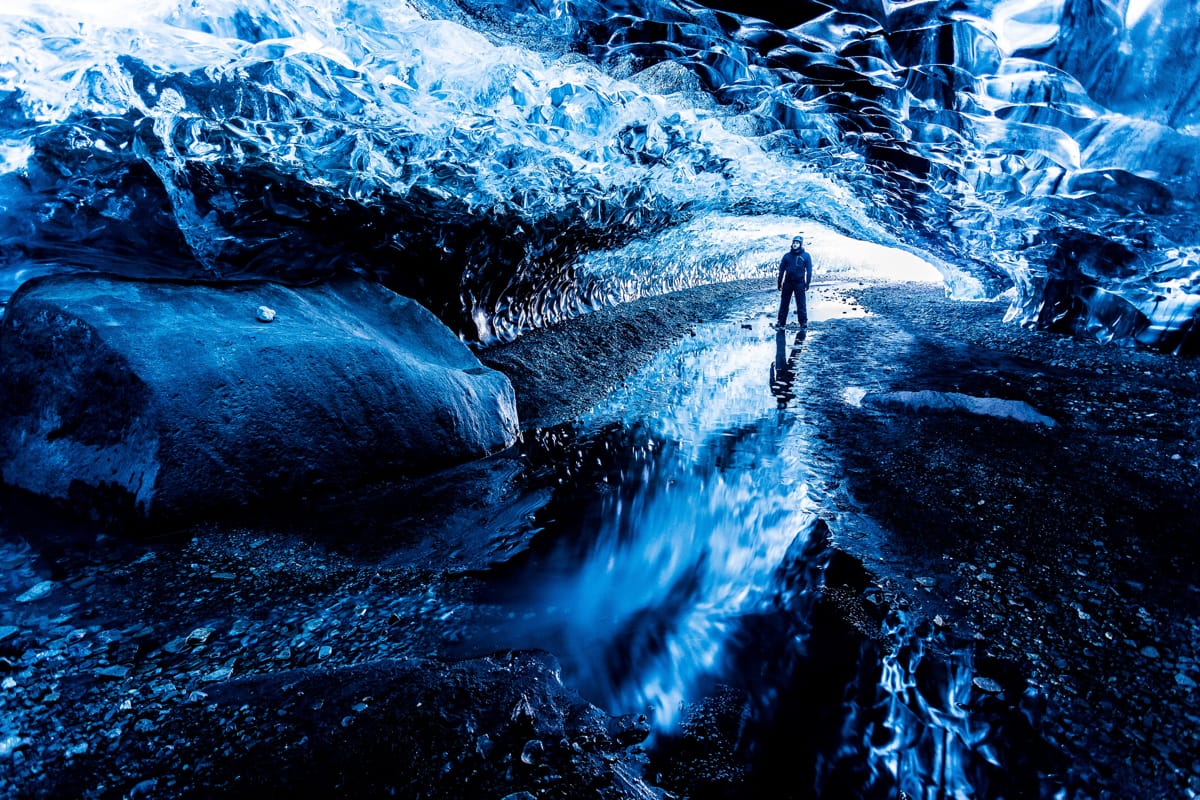 Glacier Lagoon
A strange, calming quiet dominates the atmosphere around the glacier lagoons near Iceland's (and Europe's) largest glacier, Vatnajökull. You can take a trip in the amphibious vehicle into the lagoon for a closer look at the icebergs or just enjoy the sights from the shore. But whatever you do, don't hop onto the ice or you could find yourself drifting out to sea in a matter of minutes.