Iceland Airwaves 2018 - What to see
Don't miss out on the biggest music festival of the year: Iceland Airwaves 2018 on November 7th-10th. Party away Icelandic style for 4 days and 4 night in musical bliss.
Iceland Airwaves is an amazing musical festival in Iceland and the line up just gets bigger and better every year. This year around 250 acts from all over the world will perform in 14 official venues. You can also find a creative off venue schedule.
But how do you choose what to see? When looking at the schedule you might at first find the need to clone yourself, but don't worry. Just prepare by looking through the artist list, schedule and download the Iceland Airwaves new app. You can customize your schedule and share with friends, see maps of venues and more.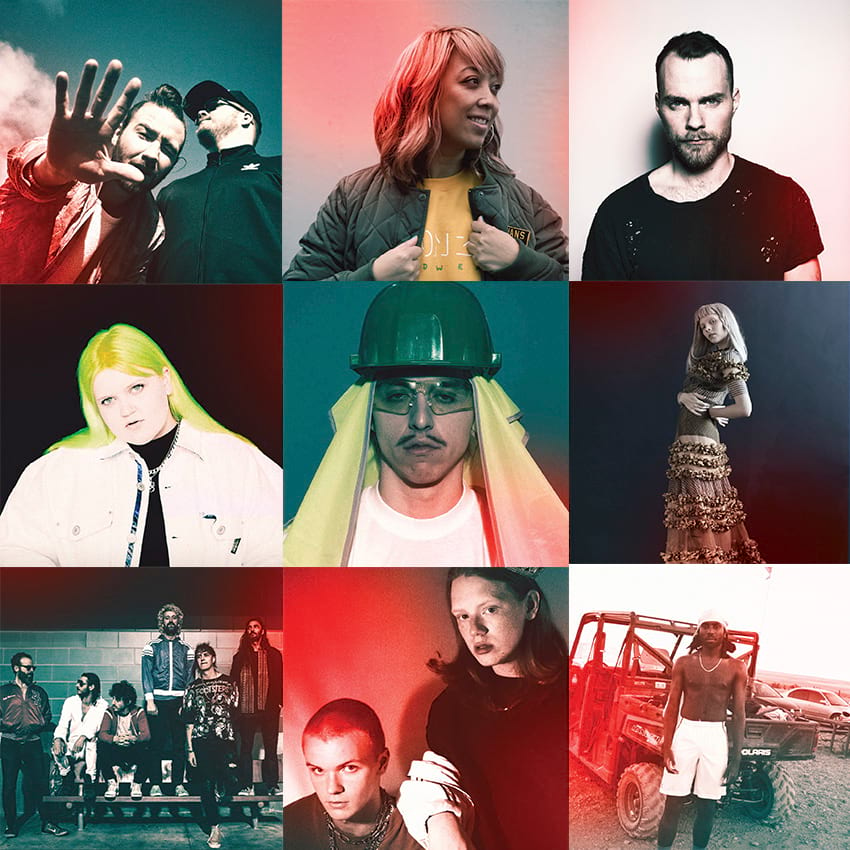 Some of the artists at Iceland Airwaves 2018 (Photos: Iceland Airwaves)
So what to see? Here's what we recommend:
The Voidz with Strokes's Julian Casablancas from the US
Aurora from Norway
Tommy Cash from Estonia
Alma from Finnland
Blood Orange from New York
Boniface from Canada
Nadina Shah from the UK
Not3s from the UK
Eivör from the Faroe Islands
Gaffa Tape Sandy from the UK
There'll be special events as well. Don't miss the pool party at one of the most beautiful indoor swimming pools in Iceland. Do the 6 am Yoga Rave and take a tour of Harpa Music Hall on Iceland's pop and rock history. The festival opening of Iceland Airwaves will be held for the first time at Grund, which is a retirement home. And if you have kids we recommend the Family off venue at the Nordic House on Saturday from 11-16.
During the day you should breath in the power of Icelandic nature. Plan trips to amazing sites near Reykjavík. We recommend:
Diving in the clearest water on the planet in Silfra in Thingvellir
Go walking or snowmobiling on a glacier
or take a Zodiac Boat tour on a glacial lagoon
To dance the night away you need energy. So eat well. Have sushi at the Fishmarket, lamb shanks or a burger at Sæta svínið or a pizza at Flatey. Or grab an organic veggie, lamb or meat burger at Bio Borgari or go the street food markets at Hlemmur or Grandi mathöll. If you're a beer lover you have to try the amazing range of local Christmas beers available now. If you happen to drink a lot of those here's one more Icelandic party tip for you: Get a "pylsa með öllu" (hot dog with everything) at Bæjarins bestu before you go to bed.