Riding a snowmobile on the vast open spaces found at the top of a glacier is an amazing experience. Embrace clash between the power of nature with the power of modern machines, as you reach some seriously fun speeds! When the cold wind and the warm sun both hit your face... It's a feeling like no other.
Most snowmobile tours will take place on either the Langjökull glacier or the Sólheimajökull glacier and are a great addition to other tours such as the Golden circle or South coast. You can find options that will let you get picked up from your hotel in Reykjavik or if you would prefer you can meet at the basecamp, if you are driving a rental car.
Snowmobiling
Whether you'll be heading up to the manmade ice caves in Langjökull or just riding for the sheer fun of it, snowmobiling on an Icelandic glacier is one of those once-in-a-lifetime things that you just have to try. You will be supplied with a snowsuit, a special hood to cover your head from any blowing snow and a safety briefing from one of the many professional snowmobile guides. Following that you'll proceed up the mountain in a line of snowmobiles for some wintery fun at any time of the year. Tours are usually about 3 to 4 hours long with a minimum 1 hour of snowmobiling.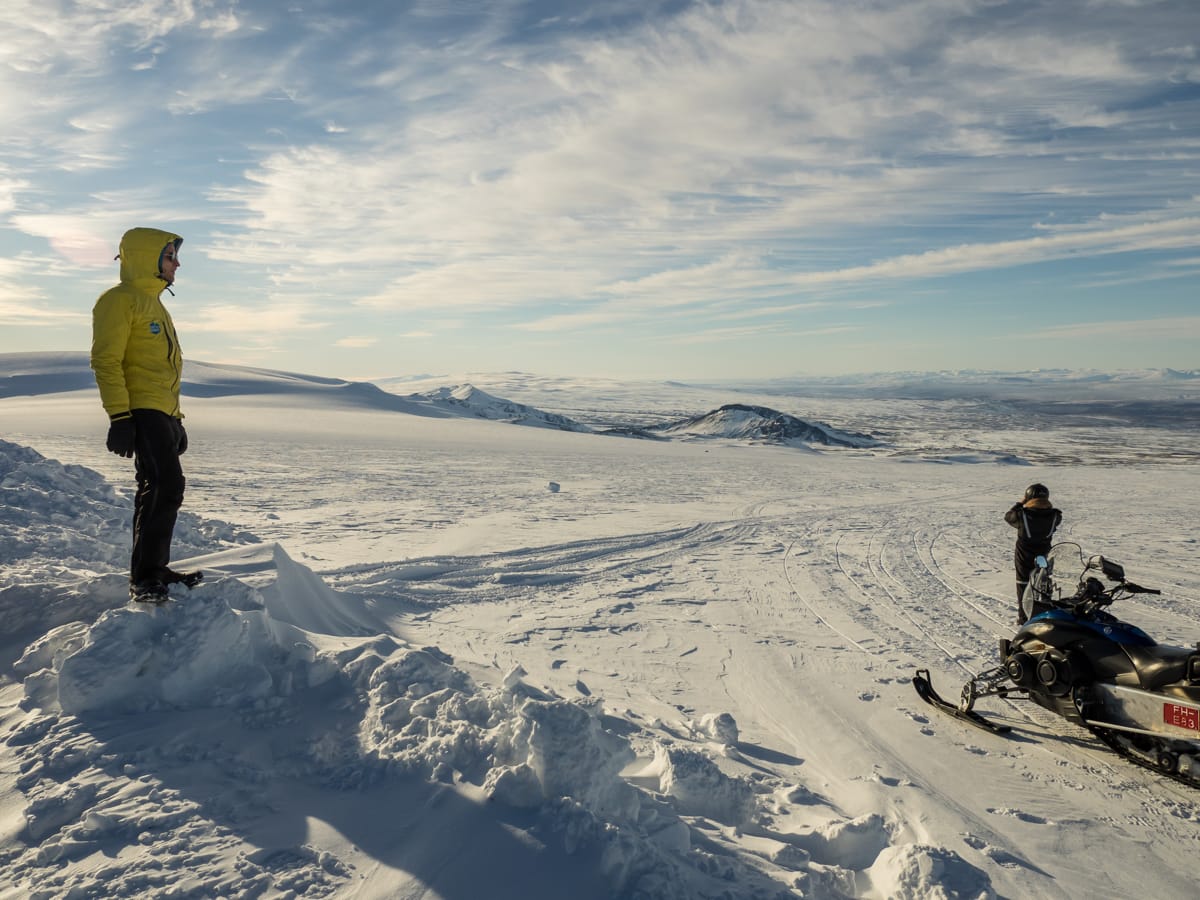 Looking for something to do in Iceland?
Learn the secrets
Get Local Advice