Whale Watching around Iceland
Whale watching is operated from various locations around Iceland. Most of the whale watching tours sail out from the old harbour in Reykjavik as well as neighbouring areas in Reykjanesbær and Snæfellsnes. The north of Iceland is known as the capital of whale watching. Prime locations are Húsavík, Dalvík and Akureyri as they pioneered whale watching decades ago.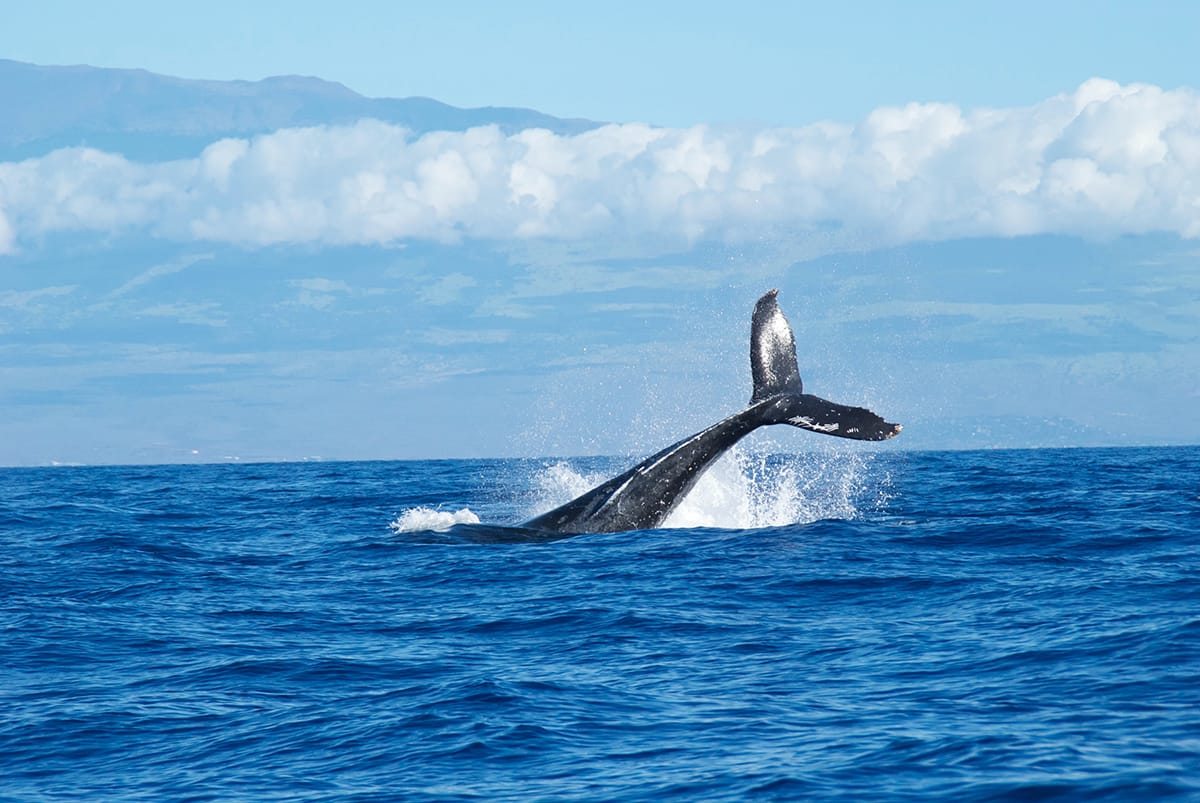 Classic whale watching boats
The length of the whale watching trip depends on the type of boat and how far from land you'll be going. A classic whale watching trip on a boat takes approximately three hours. The vessels are usually quite large and can easily accommodate over 100 people. On board you will find facilities, scenic decks, heated indoor seating area a cafeteria that will serve light snacks and drinks.
Super fast rib boats
When sailing out on a fast rib boat you can expect to be less then two hours out on the ocean. These special made speed boats can go quite fast and take you close to the animals. The rib boats only operate during the and do expect to get splashed!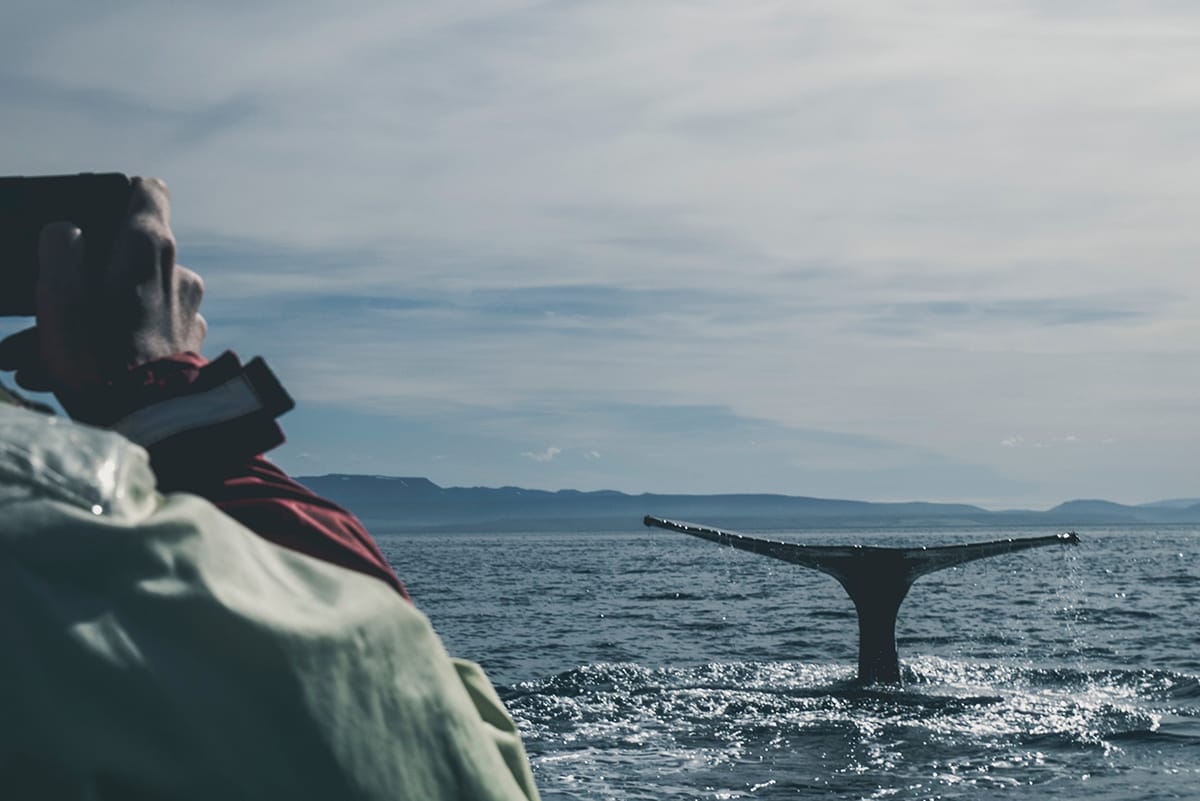 Departure times during summer and winter
Departure times depend on the time of year since the length of the available daylight varies over the year. During the summer season most tours will go out to sea early in the morning and then again in the afternoon. During winter a single departure is common, shortly before or after noon.
Marine Biologists on board
Every whale watching tour in Iceland has very knowledgeable guides onboard to answer questions. The guides will give a short presentation on the species of whale that can be seen on the trip.
Many of the guides are oceanographers and marine biologists. It can be a great trip to take with kids if you want to work in some educational entertainment on your family vacation.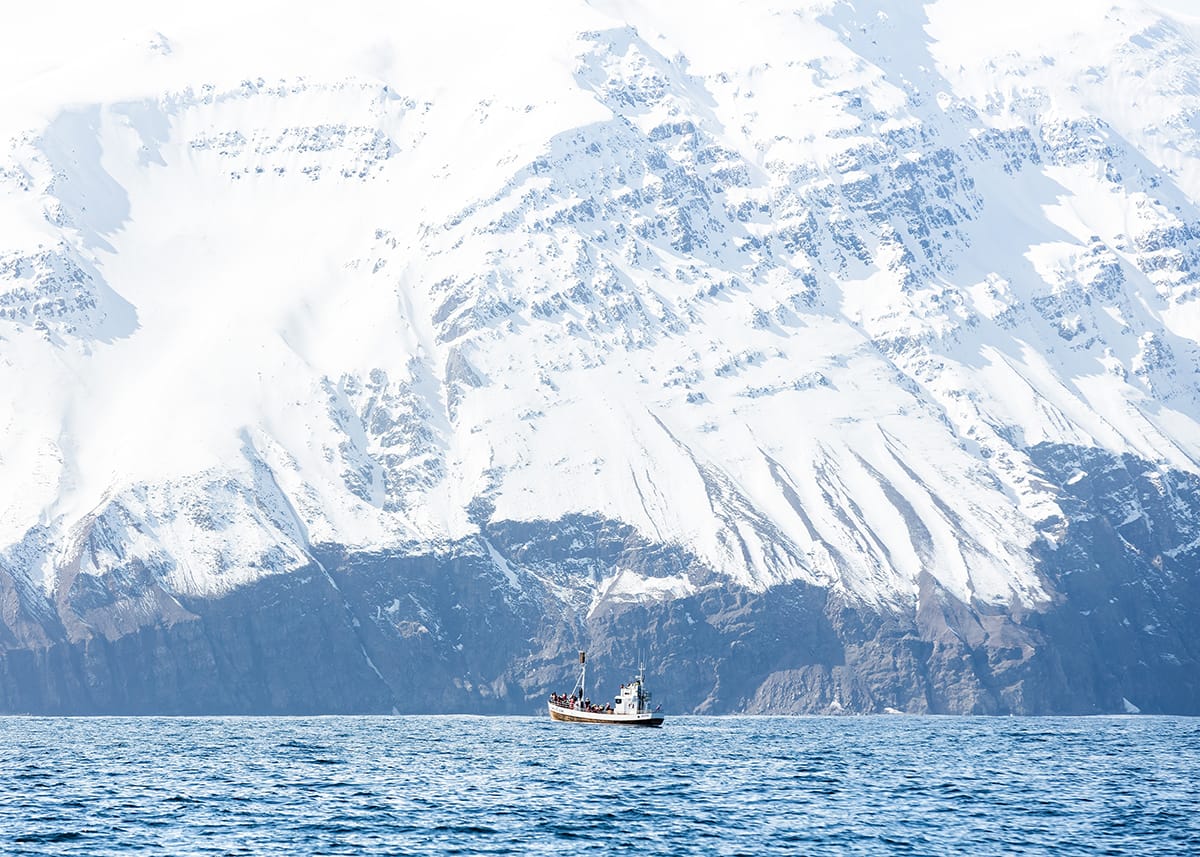 Ocean Exploration in comfort
It's important to dress appropriately for the sea as it's quite a bit colder out there than it is on land. Bring warm sweaters, hats and gloves. Most boats will have warm and waterproof overalls if extra layers are needed. Life vests are also provided for younger passengers.
Safety is very important and the tours would not be operated in conditions that are considered dangerous. Sea sickness pills can sometimes be provided if necessary.
Sea Angling for added fun
On most of the boats you will find sea angling rods that might be utilized if time and weather permits. Some whale watching tours make sure to leave extra time for this fun addition. The fish is very eager and you can expect to catch some haddock or cod amongst other types. Special ocean fishing and sean angling trips can also be booked.
On the fishing trips, you'll catch your own dinner and the captain will barbecue it onboard the vessel. Quite an incredible experience if you haven't tried fresh fish out of the ocean before.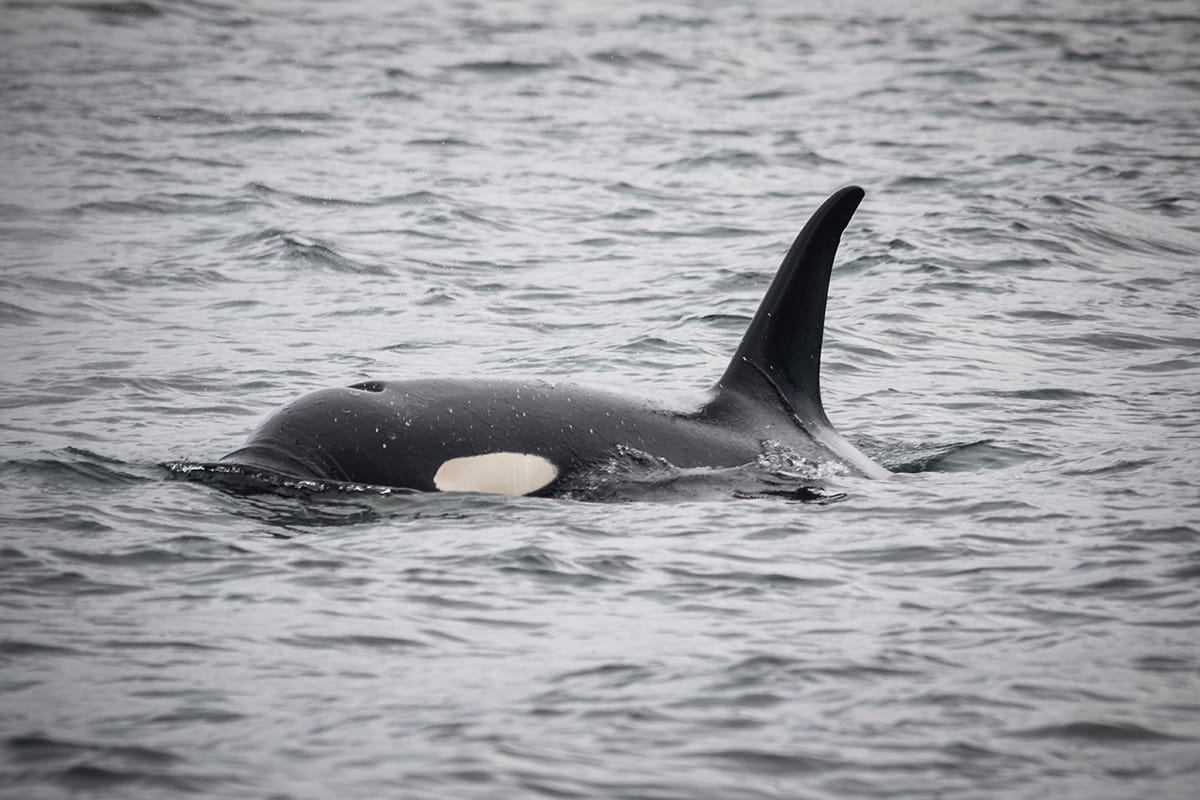 Exploring the marine Life
Another interesting addition involves casting out a net and taking a sample from the bottom of the ocean. This activity will show you all the different creatures that live there, from starfish to shrimp and other amazing animals. Who knows, you might even find SpongeBob SquarePants :).
Whales of Iceland exhibition
Enhance your experience of the sea life in Iceland by visiting the Whales of Iceland exhibition. This experience is located down on the waterfront in the Grandi district of Reykjavik close to the old harbour.
In the exhibition you'll find life-size scale models of all the different species of whale in the seas around Iceland. You will also find interactive displays to learn about these incredible creatures. The virtual reality headsets will put you inside the display and give you the feeling of swimming with the largest mammals on the planet.