What should everyone carry home from Iceland? Ultimate souvenir guide on Icelandic goods!
As we know, traveling is all about the experiences and memories you make. Sometimes though, it's good to take a little piece of your visit back home. We all sure know that homecoming blues when a well-spent vacation is over. That's why we want to help you to make your Icelandic travels to last a little longer! Forget the stuffed puffins and polar bears! Get ready to fill your bags with original Icelandic goods! We promise you won't regret it when you have landed safely home. This article comes handy especially for those travelers, who are still wondering how to surprise their friends and families back home.
Shopping in Iceland
In this article we'll discuss what Iceland has to offer for shopping. The focus is especially on the local products. We will give you our best tips on what to buy and where to make the best bargain! We'll be talking about Icelandic delicacy and weird specialties, which will surprise your taste buds. We'll also tell what makes the Icelandic wool such a great material for those iconic sweaters.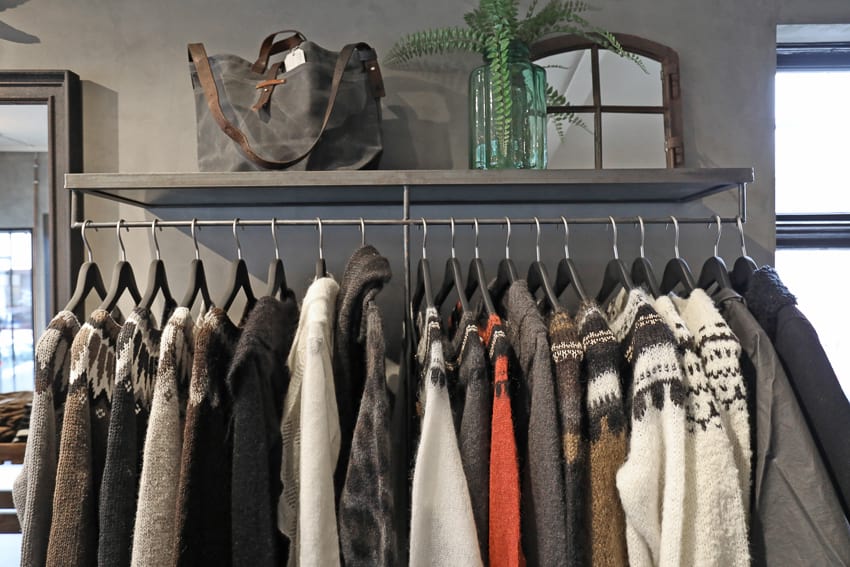 (Photo: Farmers Market)
We won't forget the cosmetic enthusiastic either. So, there will be secrets shared behind the Icelandic beauty! The list for the best souvenirs is long and we have organized all the goods in separate categories. This will help you to find products that suit you the most. Happy shopping!
Sweet taste of Iceland
Icelanders are known for their distinctive taste when it comes to food. Rotten and sour courses are common, and you shouldn't be surprised when you're offered to taste a sheep's head. If you don't want to drag sour sheep balls back to your kitchen, there are luckily many more attractive options for shopping.
Despite their craving for rotten and sour, Icelanders are famous of their sweet tooth. The country has amazing candy selection and every souvenir shopper should be aware of that! One of the specialties in the candy counter is chocolate covered licorice. This heavenly combination comes in many variations. Because it's impossible to list all the different sorts here, we give you just few examples. Try at least Sambó Þristur mini chocolatebars, Góa Bingókúlur and Nói Síríus Lakkrís in different flavors! It's easy to just go to your nearest Bónus or Krónan and fill your bags with everything that says súkkulaði and lakkrís on the wrappers!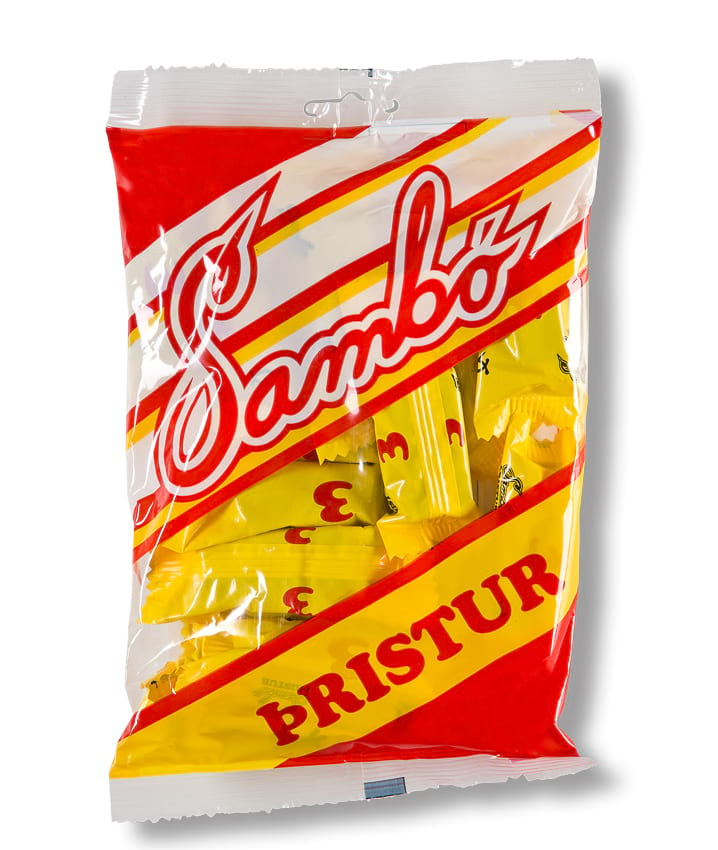 We are aware that licorice is not too appreciated outside the Scandinavia. That's why we want to give you some other sweet options too. Icelanders make good chocolate without lakkrís also. Try for example the traditional Síríus chocolate bars in different delicious flavors. Nóa Kropp chocolate covered waffle crisps rank high on our list too! Don't forget the Lindu buffs and crispy rísbuffs. Those are absolutely delicious chocolate covered marshmallows. These chunky bites come in a cool box, which make the ultimate souvenir for any chocolate lover!
Icelandic sea salts to spice up your cooking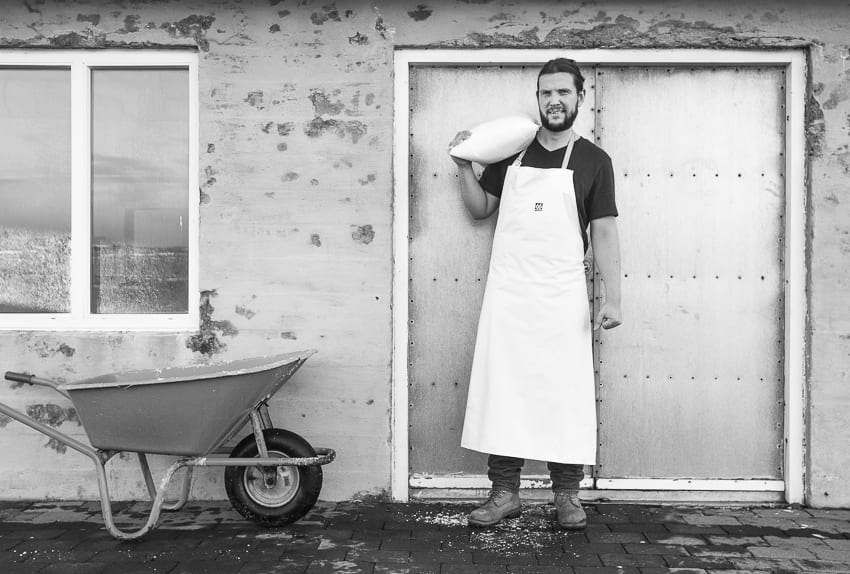 (Photo: Saltverk)
If you're looking for something in a stylish package, you should go for Icelandic sea salts. We absolutely love Saltverk´s products! Their naturally produced sustainable sea salt comes straight from the beautiful Westfjords. The salt is excellent and so is the package design. These exclusive salts will make your chef friends absolutely jealous! Saltverk's products come with unique flavors in different sized packages. There´s even licorice flavor available in their salt collection!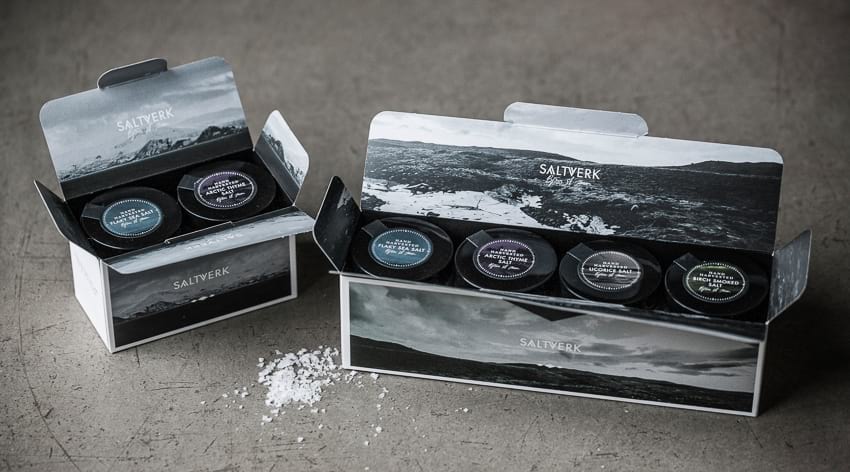 (Photo: Saltverk)
Like Saltverk, few other salt producers have been inspired by the volcanic terrain. Many souvenir shops offer variety of "lava salts". These dark colored spices are also a cool option to take back home. The color really comes from activated charcoal from volcanic lava stones.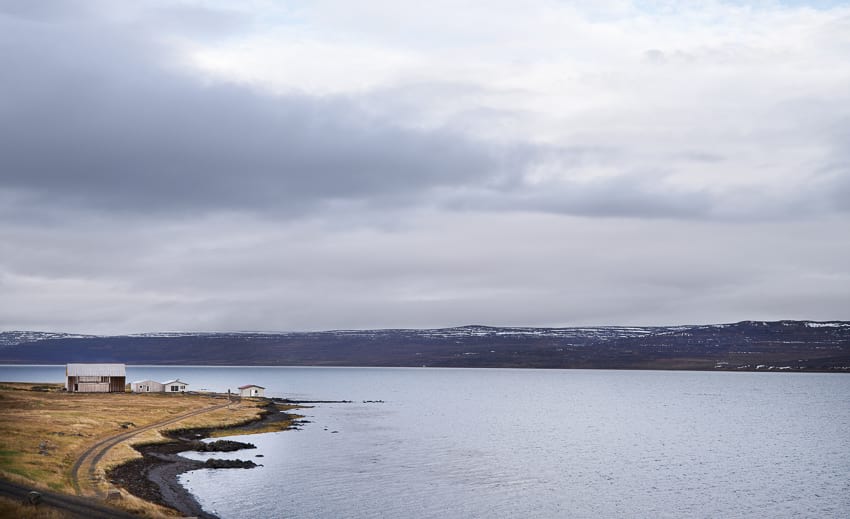 (Photo: Saltverk)
Healthy protein snacks from the ocean
It´s not surprising that this next treat also comes from the ocean. Harðfiskur (dried fish) is the absolute number one delicacy of Icelanders! It has really strong smell and you should pack it in many layers to prevent it giving your luggage a new odour. Despite the smell, it's a great snack to take back home with you! Harðfiskur is usually dried from ýsa or steinbítur (both white fish) and comes really rich in protein. Icelanders eat this healthy bite straight from a bag like beef jerky. They might also dip it in smjör (butter) to give it extra juicy flavor!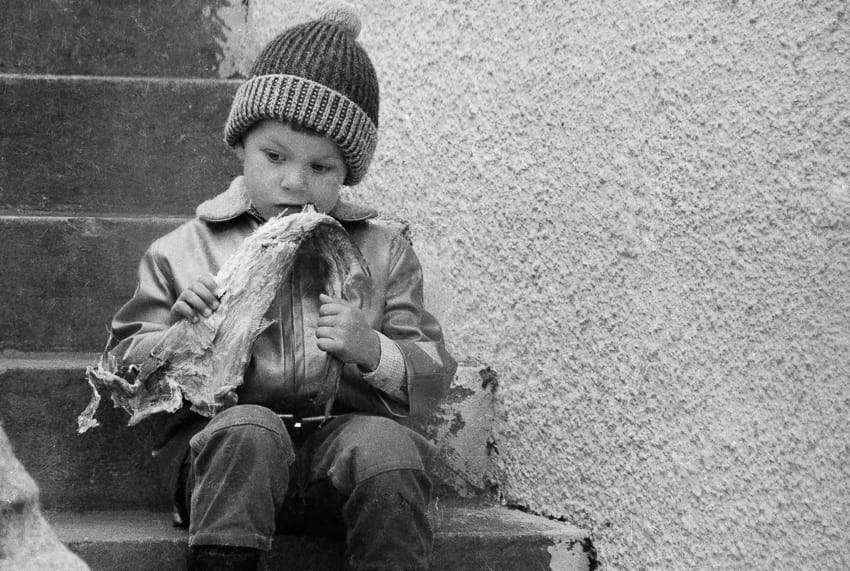 Young boy chewing on dried fish in the early sixties.
Dried fish is a bit pricey, but small amount serves many people! This fish snack is marketed by many producers and you can find it basically everywhere. If you are in a hurry to the airport, you can even get it from the closest gas station. Though, if you have more time, check again your nearest grocery store, it´s definitely sold there!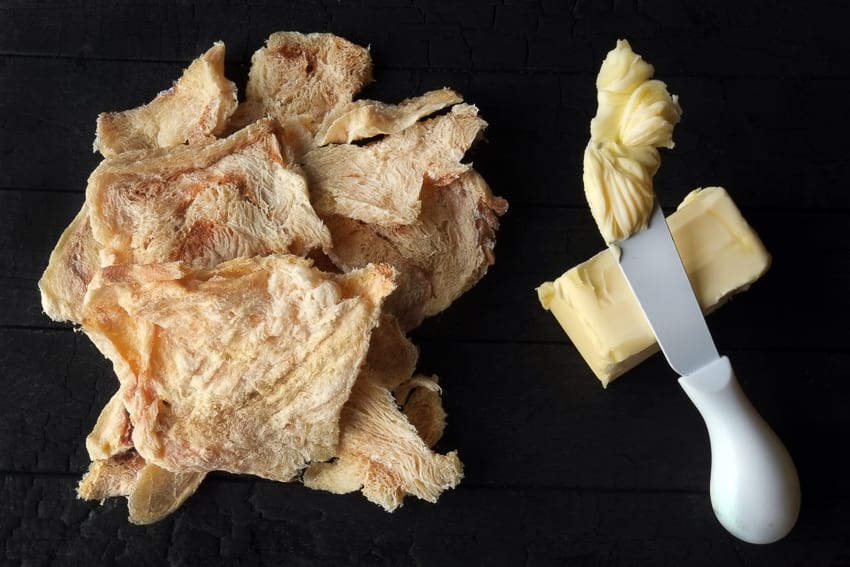 Staying warm with Icelandic wool products
Iceland's ultimate trademark is the traditional wool sweater. Locals call them ullarpeysa or lopapeysa and wear them all year around. The traditional ullarpeysa is hand-knitted and it's made of the Icelandic lamb's wool. You can find these sweaters in various styles and colors. It's possible to choose anything from hooded sweaters with zippers to basic shirts with iconic patterns.
The traditional wool sweater's price tag might seem quite high on the first sight. Prices can be explained with hours of work and the price of the material that goes into every sweater. If you decide to get one, you can be sure that it goes basically for a lifetime! The natural material is really easy to maintain, and the sweater only requires hanging in the fresh air from time to time. Washing is not required! The sweater only gets better with time when the wool gets more firm in the use.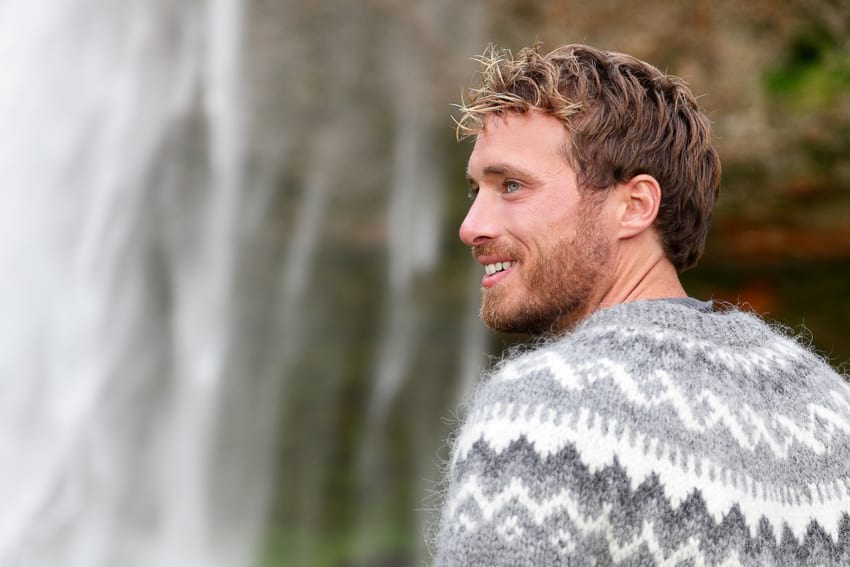 Where to get the coolest wool sweaters?
These sweaters are sold basically everywhere these days and there are two kinds on the market. The original ones are made here in Iceland by local knitters. These ones usually come with a tag that says the name of the knitter. There are also wool shirts, which look exactly the same as the real Icelandic ones, but come with little bit cheaper price tag. Those are produced abroad with machines, even though the wool is from Iceland. When you are buying one, remember to ask your salesperson detailed product information!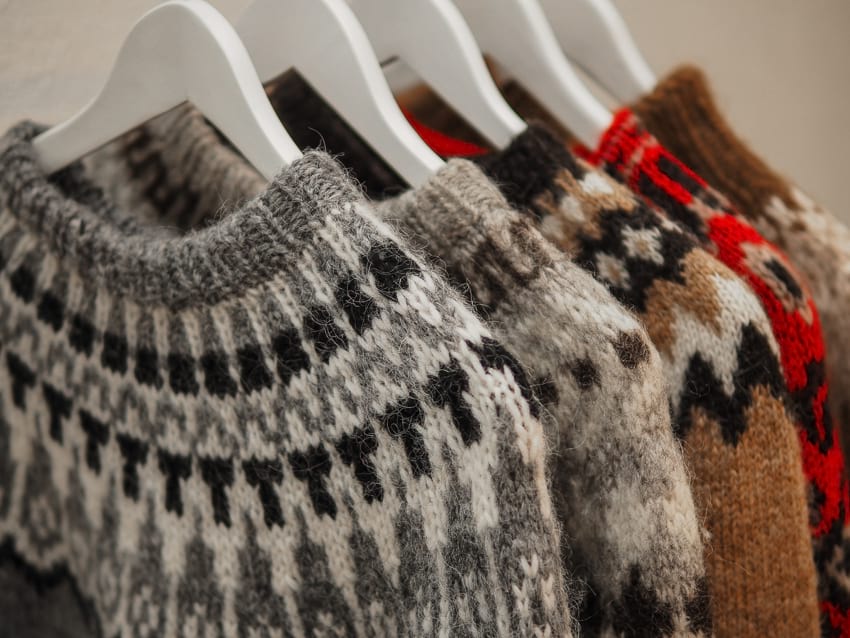 There are many places to buy this warm and iconic pieces all over Iceland. If you look from Reykjavík, The Handknitting Association of Iceland has surely the biggest selection. They have a store in downtown Reykjavík and you can find endless selection of wool sweaters in all styles.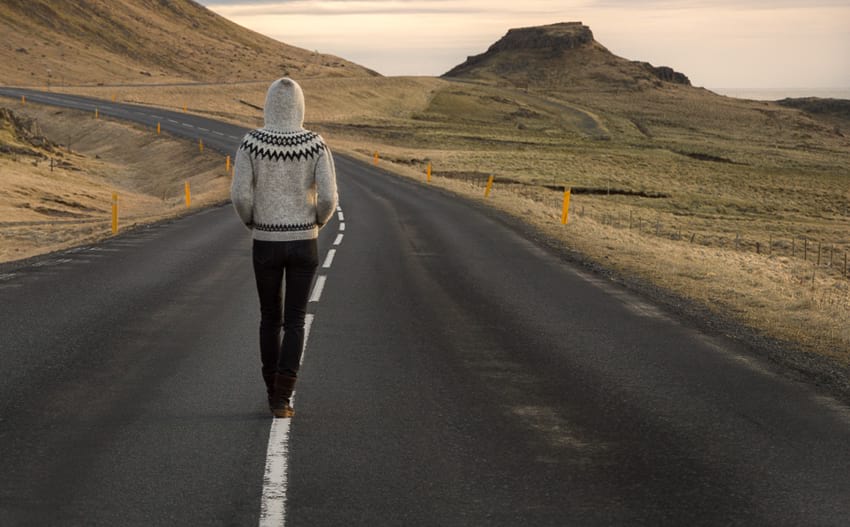 Another amazing place to go for sweater hunting is Álafoss wool store in Mosfellsbær. They provide great selection of sweaters and everything else made of Icelandic wool. Furthermore, Álafoss is a famous wool producer in Iceland, and their wool yarn is sold all over the country. If you are more like a DYI person, you can buy wool yarn bundles and knit your own sweater or woolen socks when you get home! To find Álafoss yarns, you don't need to go further than your nearest Krónan or Nettó. These stores have good selection of different types and colors of this great Icelandic product!
You can also try your luck and try to find a second-hand wool sweater from the Icelandic thrift stores! Reykjavík has many places to look for second-hand sweaters, but Red Cross stores are usually a great place to start. Reykjavík´s legendary flea-market Kolaportið is also a must visit. Beside the sweaters, you can find there anything from antiquarian books to Icelandic fresh fish and other delicacies. Kolaportið is conveniently located in the Reykjavík harbor. It's just a stone's throw away from the famous music house Harpa!
Beauty from nature
Iceland's best-known beauty brand is Bioeffect. Their skincare range is based on unique and Nobel-winning scientific formula. The key ingredient is the Icelandic sustainable barley. Bioeffect has a wide selection of skin care products, but the most popular ones are the EGF-serums. Their skin care line is sold in pharmacies and department stores all over the country. Though, you can usually make the best bargain at Keflavik Airport Duty-free on your way back home!
The famous Blue Lagoon branded their geothermal spa treatment also into exclusive skin care range. These exclusive products simply carry the name of Blue Lagoon Iceland. You can find their brand stores in Reykjavík´s main shopping street Laugavegur and in the Keflavik airport. They offer an extensive product line for face and body which comes with beautiful gifts sets too.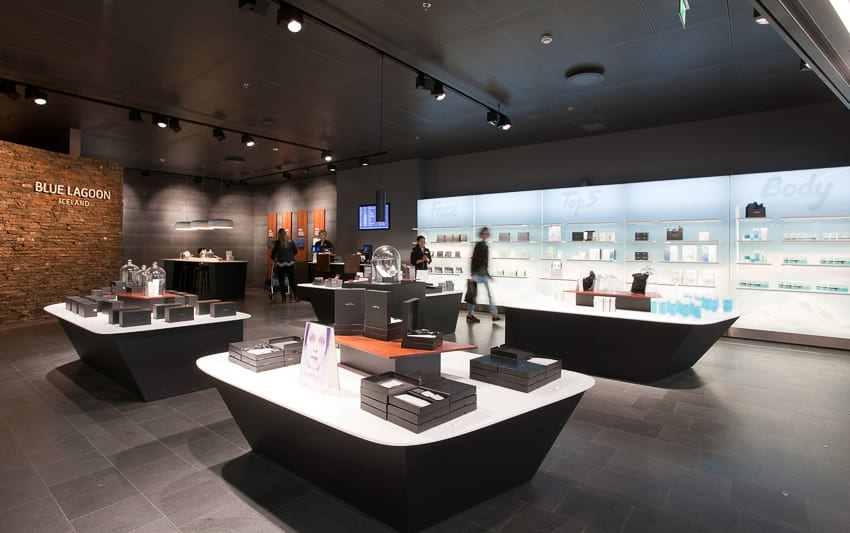 (Photo: Blue Lagoon)
Natural and organic cosmetics are hot thing in the beauty business right now. Iceland offers you of course great brands in this category too! Sóley's and Villimey's organic beauty products are made of Icelandic natural herbs. Both brands offer a great selection of products for your skin routines. As sold in the pharmacies, you can also find these two brands in Keflavík Duty Free.
Shopping summary
As always, the grocery stores make great option to get to know the local delicacy selection! All the edible goods mentioned in this article can be found from the common chain stores in Iceland. You recognize Bónus from the yellow signs with a bright pink piggy bank greeting you on the logo. Krónan is a similar chain as Bónus, with a little more extended product selection. Nettó goes into same category with Bónus and Krónan but it´s more likely to be found in smaller towns with less population.
Hand-crafted products and locally grown groceries from small producers can be found in "Farmer's Markets" or local souvenir boutiques. Because the Icelandic travel industry has grown so big, almost every town and village have some kind of souvenir selection. These little local shops are good places to browse unique souvenirs and hand-made design craftwork.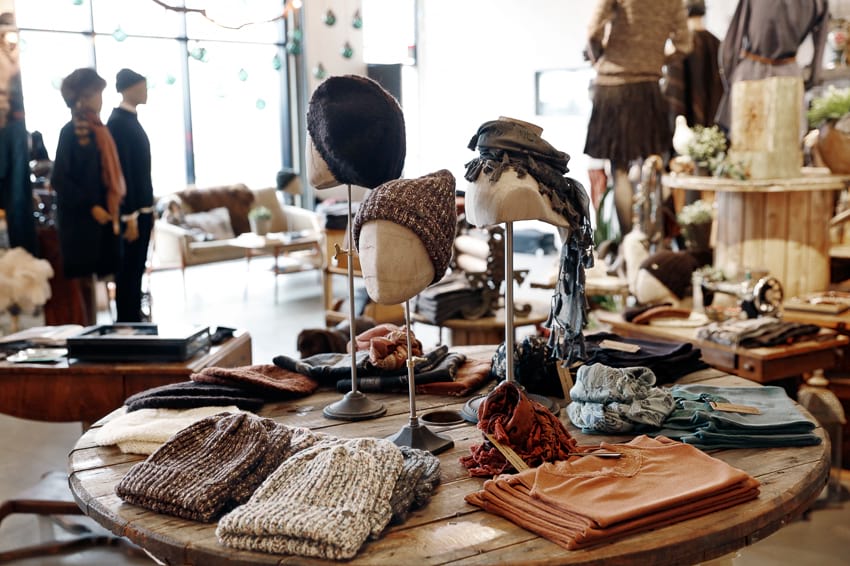 (Photo: Farmers market)
We warmly recommend Kolaportið in Reykjavík for all tourists visiting Iceland. Even though you weren't looking for anything special you might be surprised! The atmosphere in the flea-market is unique. Here you have absolute chance to do great finds between the shopping counters. The flea-market is closed during the weekdays, so remember to schedule your visit on a weekend.