The secret of the Lopapeysa
When you are traveling in Iceland, you will very likely notice that people all over the country are wearing knitted sweaters with a similar kind of pattern, a circular yoke around the neck and shoulders.
This unique piece of clothing even has its own name, Icelanders call it "Lopapeysa", in literal translation: "sweater (peysa) made of unspun wool (lopi). According to the anecdotes, centuries ago when French-speaking sailors docked at the Icelandic coasts to trade, in the freezing cold climate they pointed at locals repeating the word "paysan", which means farmer in French. Icelanders thought the newcomers wanted to buy warm jumpers, so the word started to be used for the subject of the trade, and stuck in the Icelandic language with the meaning "sweater". The yoke pattern itself is not that old though. It became popular in the mid-20th century, and originates from the traditional Greenlandic women's costume. The Lopapeysa has been part of many an Icelander's everyday clothing for decades, regardless of their age or gender, or even the season. I doubt that any Icelander exists who has not had a Lopi.
It is little wonder that visitors are totally crazy for this speciality and that it has become a symbol of Icelanders. Believe me, it's quite hard to bear not buying one as a lifelong souvenir from this beautiful country, even if you are not that "souvenir shopper" type of tourist.
Why is the Lopapeysa so popular in Iceland?
These sweaters have been favoured as outdoor wear for generations on this cold and windy island. Icelandic wool - thanks to the dual-fibre structure of Icelandic sheep fleece - is soft and durable with an excellent level of breathability, insulation, and even some water repellent capacity. Moreover, Icelandic wool has an extremely useful superpower: bacteria cannot fasten to the surface of its fabric.
Knitting has always been a popular hobby amongst locals, not only for women: in the old days, most fishermen knitted their own Lopapeysas. There are still some male manufacturers of course, but it's mostly a women's art in contemporary Iceland. You can easily catch a saleswoman or waitress knitting when they are not busy at work, for instance in the low season or around Christmas. Many Icelandic families have their own Lopapeysa makers.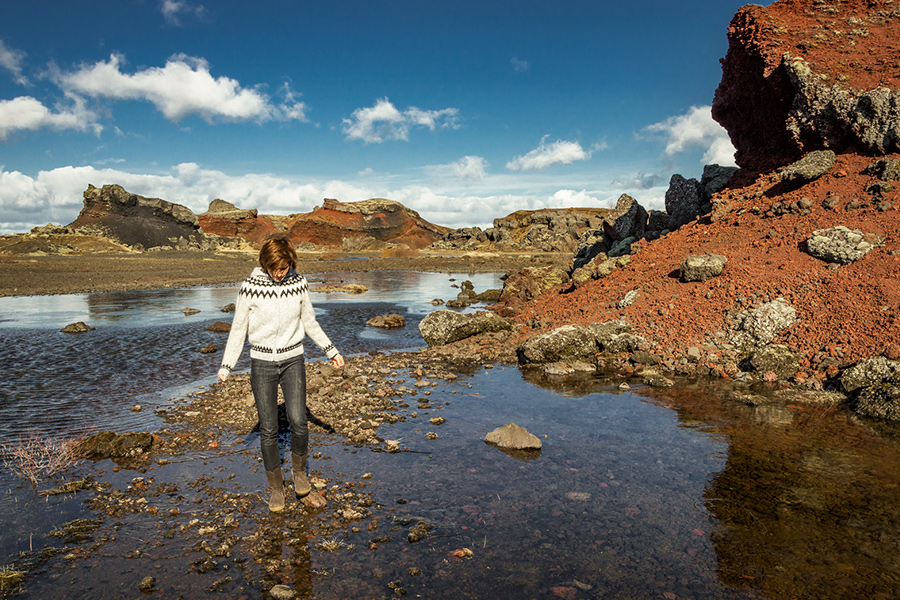 Where can I buy my own Lopapeysa?
You can't travel anywhere in Iceland without having the chance to buy your own Lopi. All of them are handmade, sometimes you can even see the name of the manufacturer on the price tags. Whether you walk along the famous Laugavegur shopping street in Reykjavík, jump by the Blue Lagoon thermal bath, visit a tourist information center somewhere in the countryside, or shop in the tax-free zone of the Keflavík International Airport, you can be sure that you'll find a boutique with a nice selection of hand knitted Icelandic sweaters. If you prefer to buy a sweater knitted by a private person, visit the store of The Icelandic Handknitting Association on Laugavegur. However, if you find them too expensive, you still can catch some treasures with soul and history in a second-hand store. There are quite a few on Laugavegur, such as Spuutnik, which is just down the street from our downtown location.
Apparently, the best choice is always to knit your own if you can! It doesn't matter if you are a beginner. If you have some interest for knitting, join a small team of like-minded and learn the basics and secrets of knitting an authentic Icelandic Lopapeysa.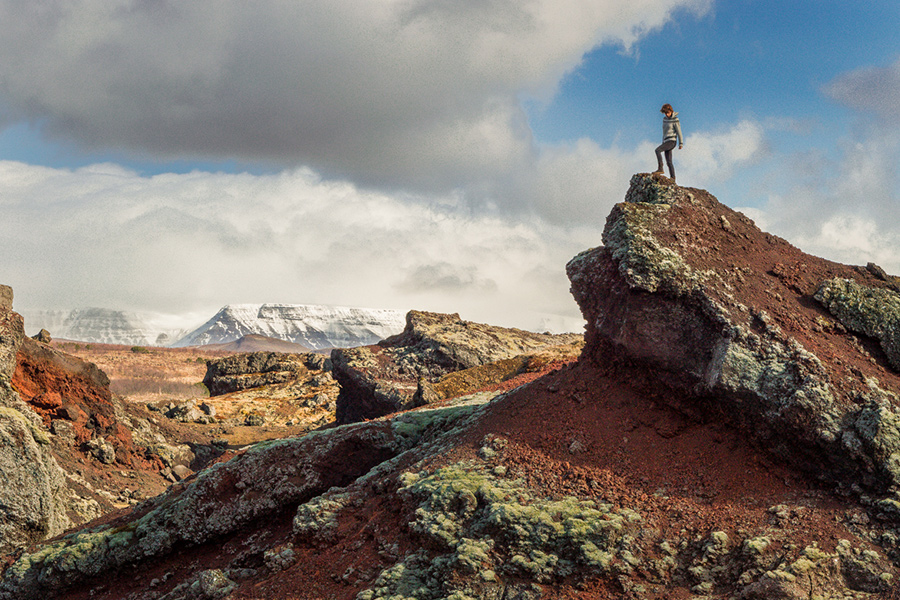 If you are a knitting pro, here you can find some free patterns for a Lopapeysa: Do not forget to save enough space in your suitcase for your new favourite!