What do to in Iceland in bad weather
There is a commonly spoken phrase in Iceland which goes, "if you don't like the weather, just wait five minutes." Well, as funny as that sounds, you shouldn't take it too seriously. Icelandic weather is truly quite temperamental. Sometimes it's just constantly bad for days in a row. It's with full acknowledgement of this fact that we present our guide to surviving several days of bad Icelandic weather.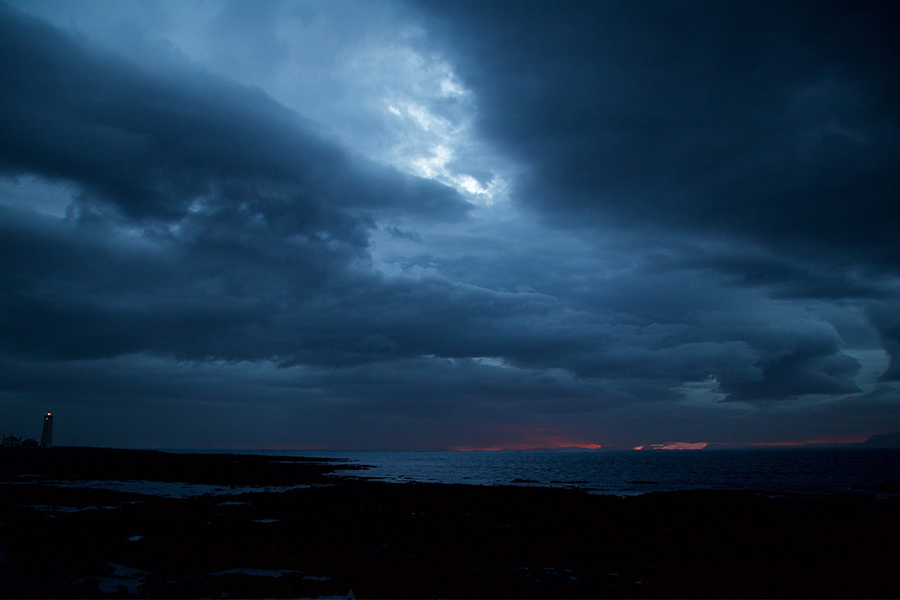 Unfortunately, no one can tell you how exactly the weather is going to be like when you arrive. Whether your arrival is next year or in just a few weeks, guessing how the skies will look for more than four days ahead of time is more like gambling than true prediction. You might prepare for the climate and the average conditions of the season, but don't stress yourself too much with checking the forecast weeks before your landing, because it's really just useless. The best thing you can do is to prepare yourself psychologically and admit that bad weather is a basic reality in Iceland. Forget those photographs with Icelandic landscapes in sparkling sunshine and let the authentic, gloomy Nordic atmosphere envelop you.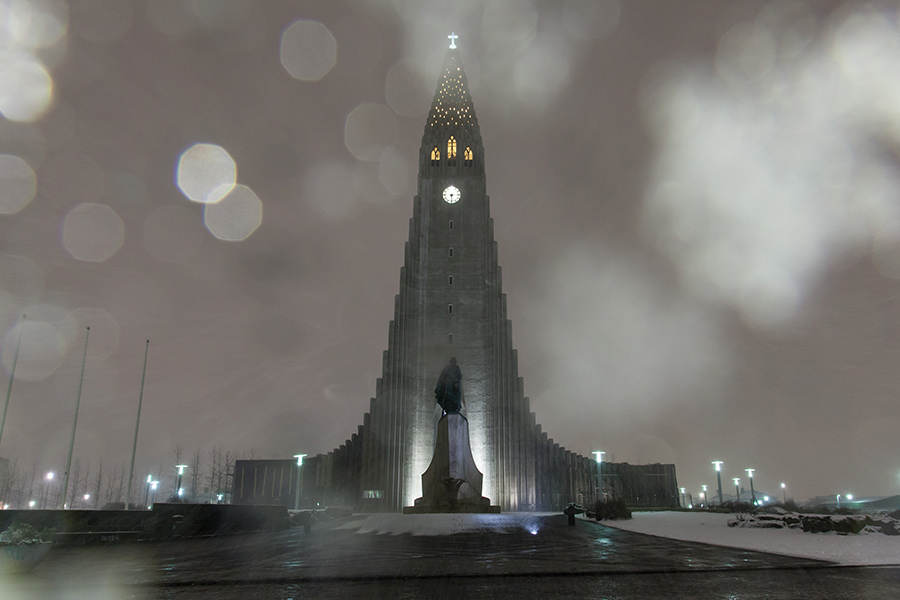 What counts as bad weather in Iceland?
There is no general definition for bad weather. It is a relative concept and depends largely on the climate you are used to at home. As locals, we are used to the cool temperatures and we are not surprised by a snowfall even in summer - not that it makes us happy to get snow in June. But generally speaking, bad weather for most of us is the unfortunate combination of strong wind and heavy rain or snowfall. When the wind is especially strong, you should take it very seriously. Storms can be dangerous in Iceland, a source of awful accidents for those who don't listen to the warnings. Therefore, we highly recommend to keep your eyes on the local weather forecast, road and driving conditions, and safety warnings when you are facing with possible storms in Iceland.
Rain itself doesn't need to destroy your travel plans though. As a careful traveller, you are certainly armed up with your best water and windproof gear so you don't have to worry about harmless raindrops while walking in the downtown of Reykjavík. Moreover, you have a myriad of options to spend a fully enjoyable and memorable holiday in Iceland even if it's raining every single day. The following ideas are all compatible with the ugliest conditions and they totally compensate you for your weather frustration!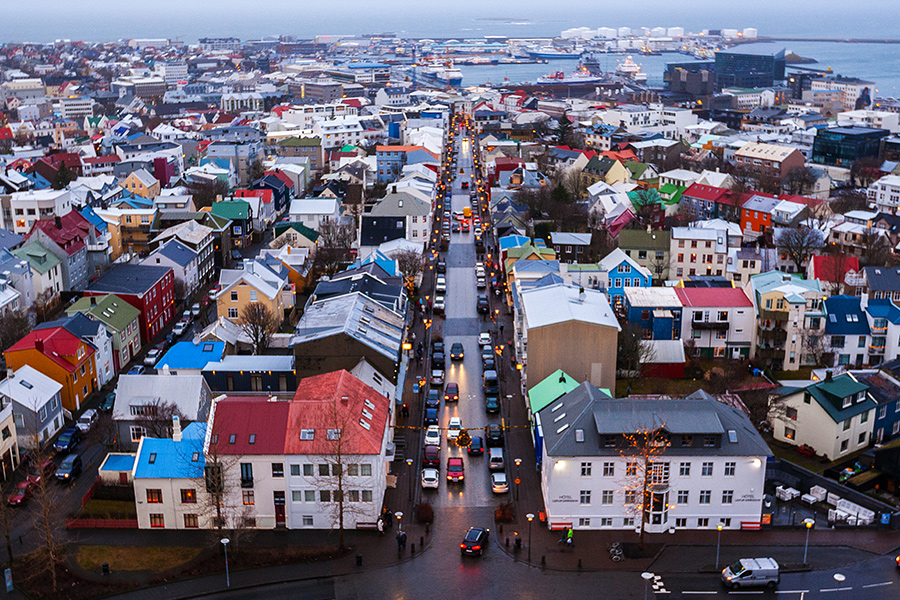 If the showers are expected only for one or two days and the forecast is more promising for another period of your stay, it is better to discover the capital on the drizzly days than to head out into the wilderness. It is the perfect occasion to learn about Icelandic culture and history, experience local art and culinary, blend with Icelanders in a swimming pool or at the mall. Pick those items from the following list that match your personality the most!
What to do in Reykjavík in bad weather
Water-protected sightseeing tours can be excellent alternatives to walking. You can choose the well-known double-decker Hop-on Hop-off buses or go for a unique and eco-friendly city sigthseeing walking tours.
If the rain is not that bad and you decide to discover the city on foot, you might want to check out the following attractions where you can walk in and dry yourself a little before moving forward.
Harpa, the architectural wonder is something you will remember for sure. You'll find a nice restaurant, souvenir shop, amazing view, free wifi and excellent program selection here.
The biggest flea market of Iceland, called "Kolaportið" is located a few minutes walking distance from Harpa. It is a huge building with full of exciting treasures and matchless characters. One can spend hours there without noticing how fast the time runs. Note that Kolaportið is open only on weekends.
There is a cute, tiny room-cinema in the Old Harbour, close to Harpa and the flea market. They are screening spectacular documentaries about Icelandic nature. It is a perfect preparation for your upcoming Golden Circle or South Coast tour!
Walk along the famous Laugavegur shopping street where you can find plenty of cosy cafés, good bakeries, and excellent restaurants.
Head up to Hallgrímskirkja, the most characteristic building of Iceland. For a few hundred Icelandic Króna get up to the tower and see the whole city from the top of the highest church of Iceland.
If the weather is stormy, go to the Kringlan mall, where most locals do their shopping. Cafés, restaurants, boutiques, and a cinema: everything you need to survive a whole day of bad rain. There are free buses from the city center to the mall.
Food and beer tasting tours are rain-friendly activities. You have plenty of options, feel free to use our search engine to compare what the different companies and local guides offer for you. Just a few randomly selected ones: Meet the natives, Reykjavík food tour, Cheers to Reykjavík or how does a Chocolate factory tour sound?
Knitting is an extremely popular hobby in Iceland. The characteristic Icelandic sweaters with a circle around the neck (Lopapeysa) are everyday wear for locals and a beloved souvenir for visitors. There are even workshops where they'll teach you the basics of knitting an Icelandic sweater. All indoors, of course.
Also, there is nothing boring about going to a museum in Iceland. This is the land of Vikings! You can find an array of subjects here:
We are pretty sure all these museums can captivate you as well. Are you still worried about being stuck in the city because of the rain?
And remember: a little rain doesn't matter if you are already wet! Can you imagine a finer way to spend your time than soaking in a hot pot while listening to random Icelandic conversations? Or how about a warm-water pool at an Icelandic beach where hot water flows straight into the sea making it suitable for a short dive? Only real vikings do that! Going to swimming pools is an essential part of the Icelanders' everyday life. If you want to experience Reykjavík like a local, do not skip swimming pools.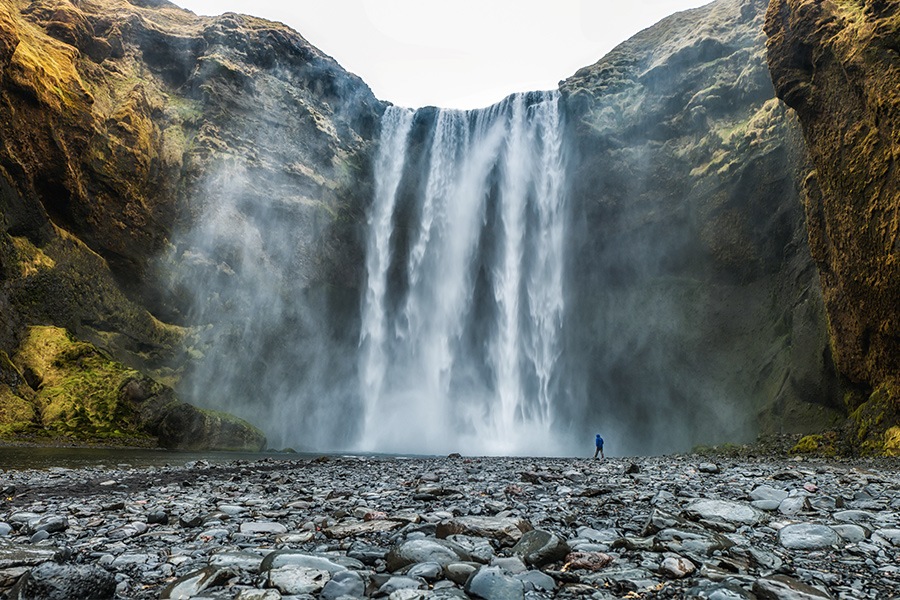 What to do outside of Reykjavík in bad weather?
If you are not lucky, you may have rain for the whole period of your visit. Do not be disappointed and don't even think of giving up your travel plans. Just fit it to the actual conditions!
Visiting the South Coast or the famous Golden Circle is not a dangerous safari. Iceland has an amazingly fortunate gift: the most beautiful sights are just along the coast, next to the ring road. Everything is within 2-5 minutes walking distance from the parking area, so you will undoubtedly survive in some waterproof gear. The tour companies are constantly monitoring warnings and forecasts. If the weather is not dangerous, the most popular tours will operate without any trouble. Use our travel marketplace search to check all the available tours, they are real-time updated, if a company decides to cancel their tour.
The land of glaciers and volcanoes has some fascinating hidden surprises for you under the ground. No rain over there! Check out some caving and ice caving tours, they are less likely to get cancelled due to rain. Did you know that ice caves are just the best when the rain washed the snow away from their outer surfaces so the light can shine through the blue ice? (Note that the ice cave season in Iceland is from November to March).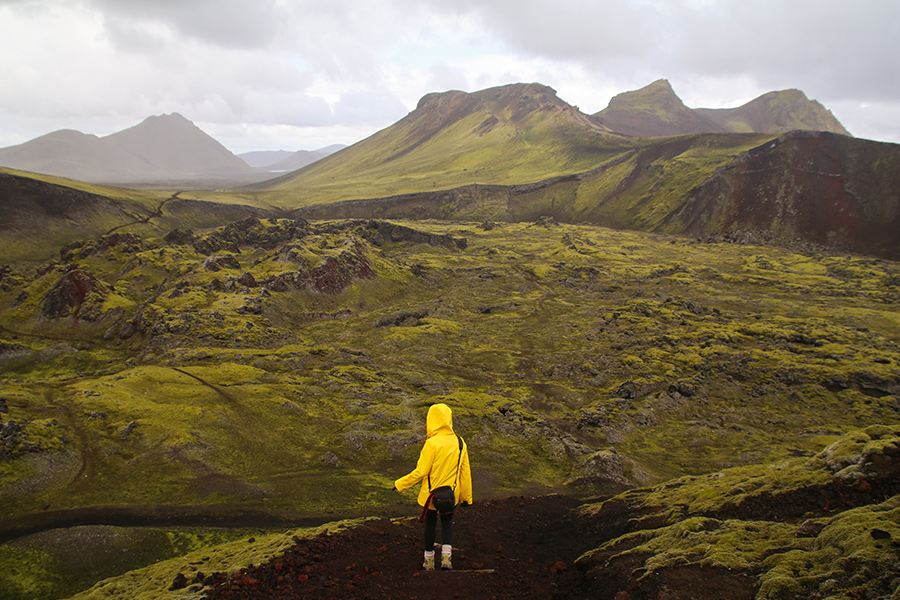 The most wonderful thermal baths are outside of the city. Blue Lagoon is of course an excellent choice for a bad weather scenario, but not the only one. Secret Lagoon and Laugarvatn Fontana on the Golden Circle are highly recommended for thermal bath lovers. My personal favourite is the hot river in Reykjadalur valley, 40km from Reykjavík. However, it is not suitable in strong wind or heavy rain, because you must hike 3km in the mountains to reach this location and there are no changing facilities there. I would recommend it for adventurers though, just don't forget to take a dry bag with you!
Snorkelling or diving between the North American and Eurasian tectonic plates in crystal-blue water with over 100 meters visibility is a lifelong memory, and again, you don't need to fear raindrops during this activity. If the weather is suitable to get to the Þingvellir National Park on the Golden Circle, diving and snorkelling are safe too.
There is only one thing left I highly recommend to do in bad weather in Iceland: Eat Ice cream! The weather doesn't matter. Icelanders do that all the time!