In Cold Water
What's the first thing that comes to mind when I say ice cold water? Yep that's right. I want to dive right in there… Iceland is famous for its hot springs and warm pools but apparently going for a swim in really cold water is a thing here as well.
During winter times the ocean around Iceland is, as you can imagine, pretty cold. We're talking below 4C (39F). For some odd reason many Icelanders think this is a good thing and they claim multiple beneficial reasons for jumping into cold, cold water. This is not a quick dive like the Finnish and Russians do after a long stay in a steaming sauna. We're talking about actually taking a break from work during lunch hour, putting on your swimsuit, and going for an actual 5 minute swim.
This can't be normal, or can it? We wanted to know more, so the GetLocal team went for a dive in the freezing cold waters of the North Atlantic ocean.
You can swim pretty much anywhere in the ocean in Iceland as long as the beach is accessible and the waves are safe (don't do this in Reynisfjara!) but we went to a much safer place called Nauthólsvík, a beach in Reykjavik located next to the Reykjavik University and the domestic airport. You can easily walk there from downtown Reykjavik or take public transport/taxi. There is also plenty of free parking.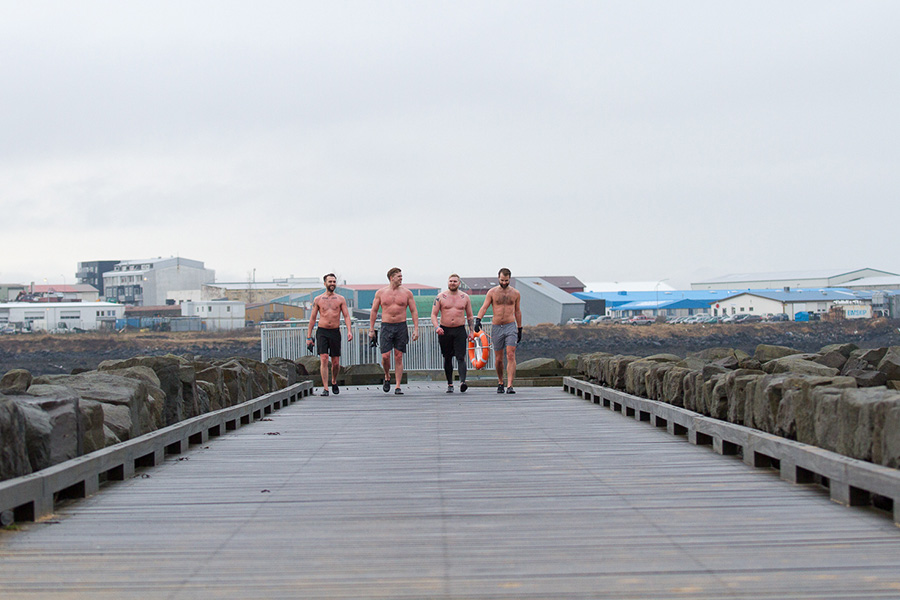 Nauthólsvík is open during the winter and summer season and is usually free but during winter there is a small entrance fee of 600 ISK ($5). This gives you access to changing rooms, safe storage, hot tub and a steambath. They sell coffee and snacks, but during the summer you can also use their BBQ to make hotdogs or burgers. On good summer day the beach can get busy but during the winter you probably won't meet more than 20 people at a time. It's mostly locals hanging out there although a few visitors have discovered this great place.
You really don't need any special equipment but our local experts recommend wearing the special shoes so you don't cut yourself on the rocks. The shoes can be bought on location and cost about $15. The weather today was unusually great for February in Iceland. Sun was shining, little wind in the air and both the ocean and air were a comfortable 4C. We changed clothes, put on our swimsuits and go over to the beach and start walking into the ocean.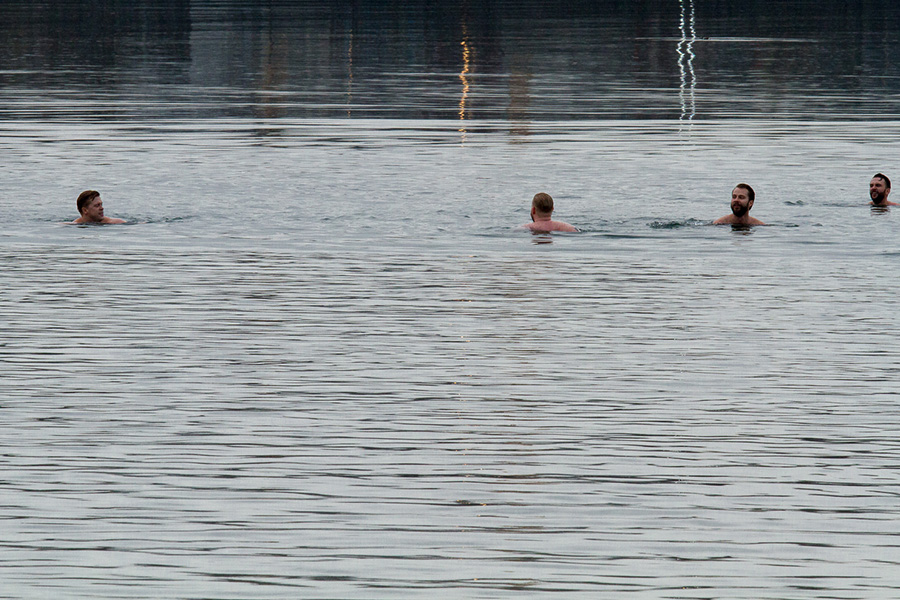 And it's cold… really friggin cold! The first few seconds are the hardest. You keep thinking why on earth am I doing this but we've made it this far we can't give up now. Once the water reaches your waistline you can start feeling your feet getting numb and your breathing getting faster. We paused for a second to get control of it and calm ourselves down. I counted to 10 and then took the plunge and went right in. The water is so cold you really have to start moving around and swimming.
Experts recommend that the first few times you are doing this you shouldn't spend more than 30 to 60 seconds. Seasoned sea swimmers spend about 3 to 5 minutes at a time. You can feel your muscles contracting and I kept counting the seconds until my minute was up. The water isn't very deep where we were so once we reached the 60 second mark I stood up feeling oh so proud to have made it. We started moving back to the shore feeling like a true viking.
The feeling you get when coming out from the ocean is immense and amazing at the same time. You are somewhat happy that it's over but you also feel so refreshed and alive you almost want to go back in. But knowing that a nice warm hot pool is waiting for you really pushes you to go back. We jumped directly into the 38C hot pool and immersed ourselves, the hot water feels so nice and you get a tingly sensation all over your body like it's somehow healing itself from the inside. You kind of want to sit there forever, relax and enjoy the view of the ocean and the city.
Best part is that when they close the pool for the day they play the Baywatch theme song.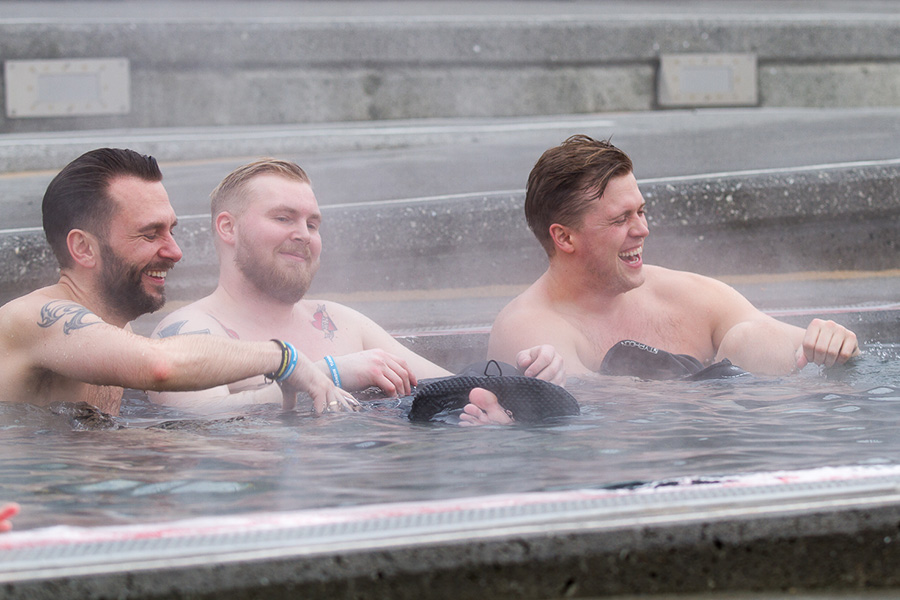 There are no proven health benefits from swimming in the ocean but some claim that it will help blood circulation and strengthen the immune system. All we know that it feels great and we can't wait to jump right in again.