Of Elves and Men. Hidden people in Icelandic folklore.
Have you heard about the Hidden People in Iceland? If you've already been to Iceland, chances are you have. Some people refer to them as elves, while others make a distinction between elves and Hidden People.
The Hidden People (Huldufólk in Icelandic) are very similar to you and me; they just live in a different dimension of sorts. They can see us, and if they decide so, we can see them. Most of the time we can't, and most of us never ever get to see them. Some people are more susceptible and there are those who communicate with them frequently.
Do Icelandic people believe in Elves and Hidden people?
Try asking an Icelander whether they believe in Hidden People. The answer is likely to be rather vague. Most don't really believe, but still respect the possibility that they might actually exist, then there are those that absolutely believe in the existence of the Hidden People. A 1998 survey found out that 54,4% of Icelanders believes in them!
The town of Hafnarfjörður is known as the Elfin town, there you will find the Elf garden and a walking tour that explores this phenomenon. You can also join in on a horse back riding tour that goes out exploring the elves.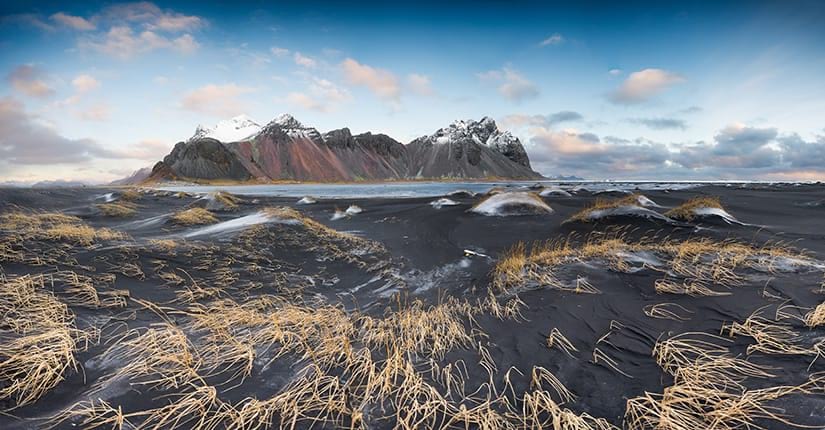 Where do the Hidden People come from?
There is a story of their origin. One day, God decided to pay a visit to Adam and Eve. They were happy to receive him into their house, gave him the grand tour of the place and introduced him to their children. The thing is, Eve hadn't had time to wash all of her children to make them presentable to the creator. She didn't want God to see her dirty children, so she hid them away.
God asked her if she had any more children than the ones she presented to him, already knowing the answer. But Eve lied. She told him that all of her children were there in front of him. God wasn't happy about that and said that the children she hid from him would forever be hidden from the world. They made nature their home; most of them live in rocks and boulders. Those were the first Hidden People, and all other Hidden People are their descendants.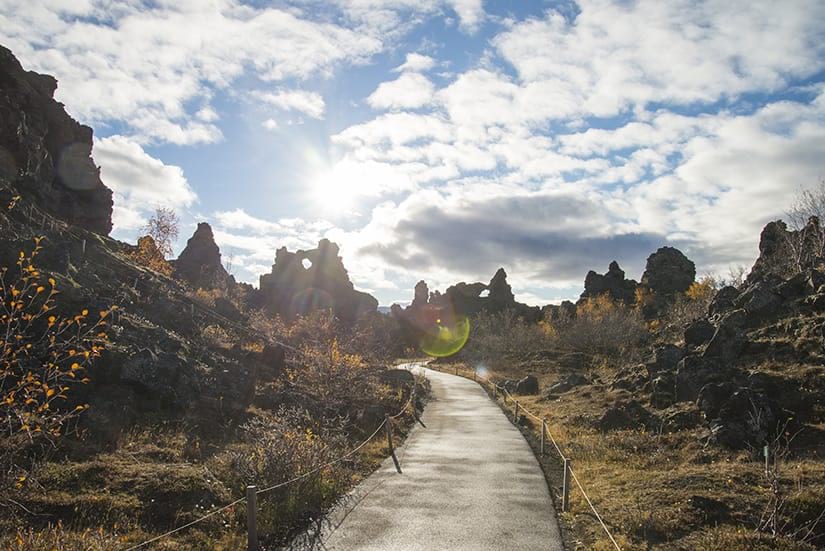 A mix of Nordic and Irish superstition
Germanic mythology and folklore are full of different interpretations of elves and fairies, beliefs that predate Christianity. The Icelandic society during the time of the Settlement was a mix of Nordic settlers and Irish slaves, and it is likely that each group brought along their superstitions and folklore that later blended and mixed, resulting in the descriptions we have of the Hidden People.
People didn't stop believing when Christianity became dominant in Iceland, not at all. There are even those who say the Hidden People are Christian! They have their churches and their priests, just like humans. Believing in Hidden People and in God is therefore not mutually exclusive.
Snorri Sturluson, a medieval writer from Iceland, describes "ljósálfar" and "dökkálfar", Light-Elves and Dark-Elves. The Light-Elves live in the heavens while the Dark-Elves live underground. Sounds a lot like angels and demons, does it not?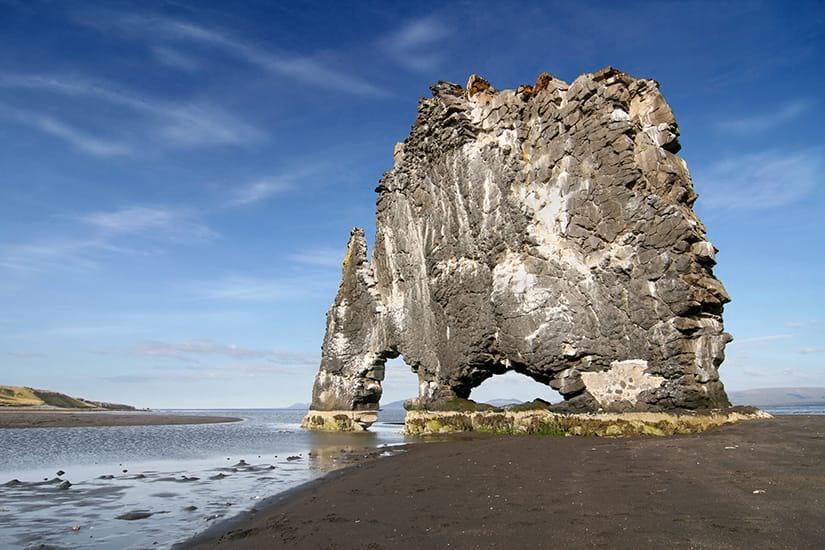 What do the Hidden People look like?
Well, they are definitely different from the winged fairies from the fairy tales, or Santa's little helpers. They actually look a lot like us humans, and have many things in common with us. They are usually described wearing 19th century clothing, and being very beautiful. Mesmerizing, even.
Two Icelanders, inspired by the works of the Brothers Grimm, collected Icelandic folk stories and published them in 1862 and 1864. Many of the stories we know of the Hidden People come from those publications, which explains the old school fashion sense of the Hidden People.
The belief grew during the 17th and 18th centuries, which is when the Icelandic nation went through horrible hardships. Like mentioned above, the Hidden People live in stones and rocks, which may not look like much on the outside – but can be grand palaces on the inside.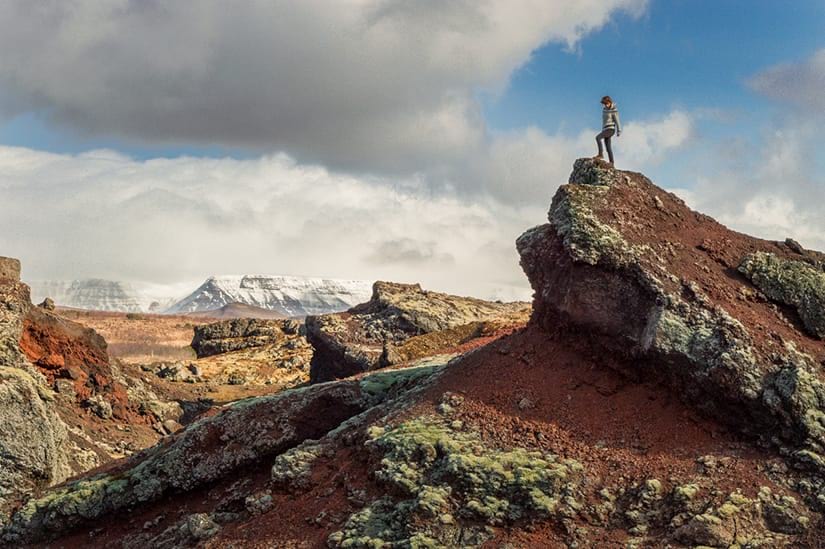 The Elf community in Iceland
The Hidden People community is based on agriculture, and they have their domestic animals just like us. Poverty isn't a thing they know, unlike what Icelanders were used to through the centuries. The Hidden People were basically living the Dream at the time – what humans wanted but couldn't reach.
It's not all just fun and play for the Hidden People, though, sometimes they do need help from the humans. And remember this: if you're ever approached by a Hidden Person that asks you for help, don't say no. Horrible things can happen to those who refuse to help them out. Just do what they ask you to, okay?
This one guy was turned into a monstrous, bloodthirsty whale; because he didn't do what a Hidden Lady asked him to do. That's just one example of what can happen.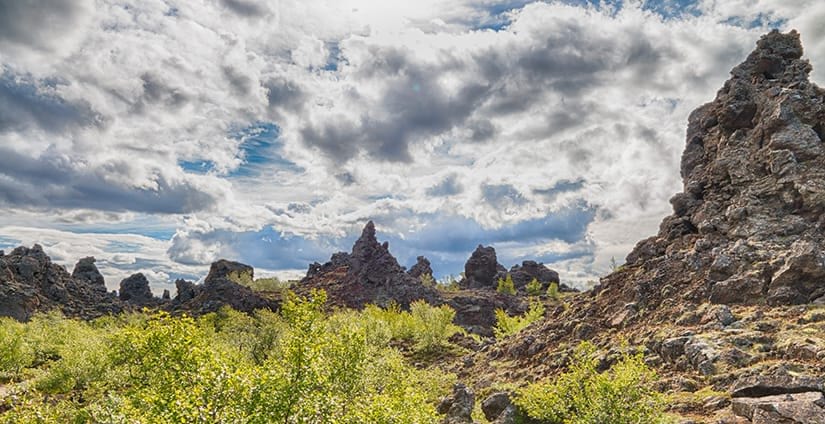 Where do the hidden people live?
Driving around Iceland, you might see a lot of Hidden People homes without even realizing it. Sometimes they're right by the highway!
The elf homes have actually caused the Icelandic Road Administration some problems. Sometimes when they are building new roads, they stumble into some issues that don't really make sense. Machines break, men get sick or injured for no apparent reasons. That's when they call in the experts – those who can communicate with the Hidden People.
Sometimes the Road Administration ends up moving the road, to avoid disturbing the Hidden People, but sometimes they can negotiate with them and get permission to move their homes out of the way of the road.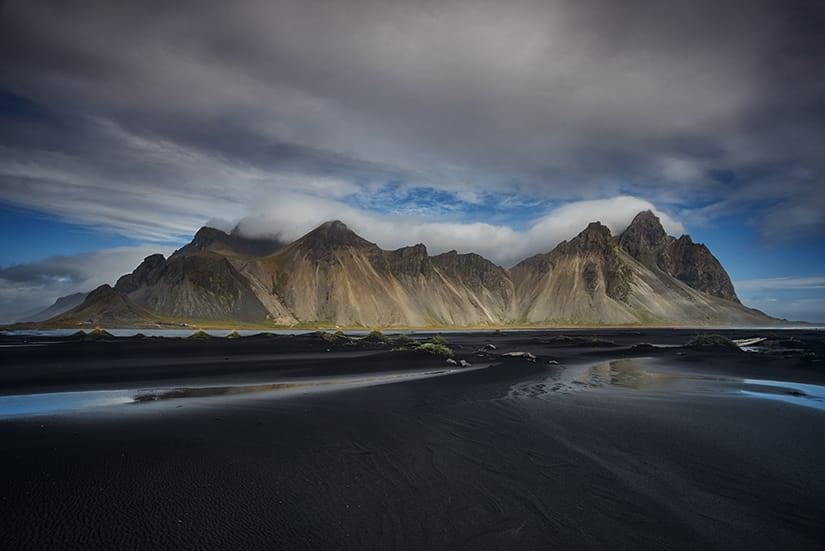 Examples of the existence of elves in Iceland
One example is a street in Kópavogur (a part of the capital area) called Álfhólsvegur – or Elf-hill-road. When they were working on that street, they had the classic Hidden People issues – machines breaking and men getting sick and injured. Eventually, authorities decided they had to just move the street. Now it is in a curve, to avoid disturbing the Hidden People!
There's another example on the famous Golden Circle route, where the road takes a curve to give peace to the local Hidden People.
So bottom line: asking an Icelander whether they believe in them or not will probably give you very vague answers. We don't really believe, but...