Five Reasons to visit Þórsmörk Nature Reserve
Looking at a photograph of Þórsmörk you might feel that it is the product of someone's wild fantasy than a real, existing place. But the reality is far beyond any pictures and imagination!
Photos: Jeroen Van Nieuwenhove

1.) Probably the most beautiful place in Iceland
There are some places in Iceland that simply look too fascinating to be true and Þórsmörk might be the most ethereal of all. Far from the paved roads and villages of urban Iceland, hidden between rough glaciers and rumbling volcanoes, a vibrantly green and lush valley unfolds from the deserted wilderness of the Icelandic highlands.
What makes this place unique are the incredible contrasts of nature that you cannot experience anywhere else in this world. The fresh - literally, just a few years old - black volcanic ash, the harsh blue glaciers, impressive gorges and ravines, unreal geologic formations and the smooth, moss covered slopes enchant the human mind.
2. Iceland's amazing flora and wildlife, up close and personal
Þórsmörk was designated as a Natural Mountain Reserve, a part of Katla Geopark. Thanks to its favourable location, closed between glaciers and volcanoes, the area has a unique microclimate. Protected from gusts of cold wind from the ocean, the temperatures are often higher and winds calmer here than in the surrounding areas, making it a perfect travel destination in summer.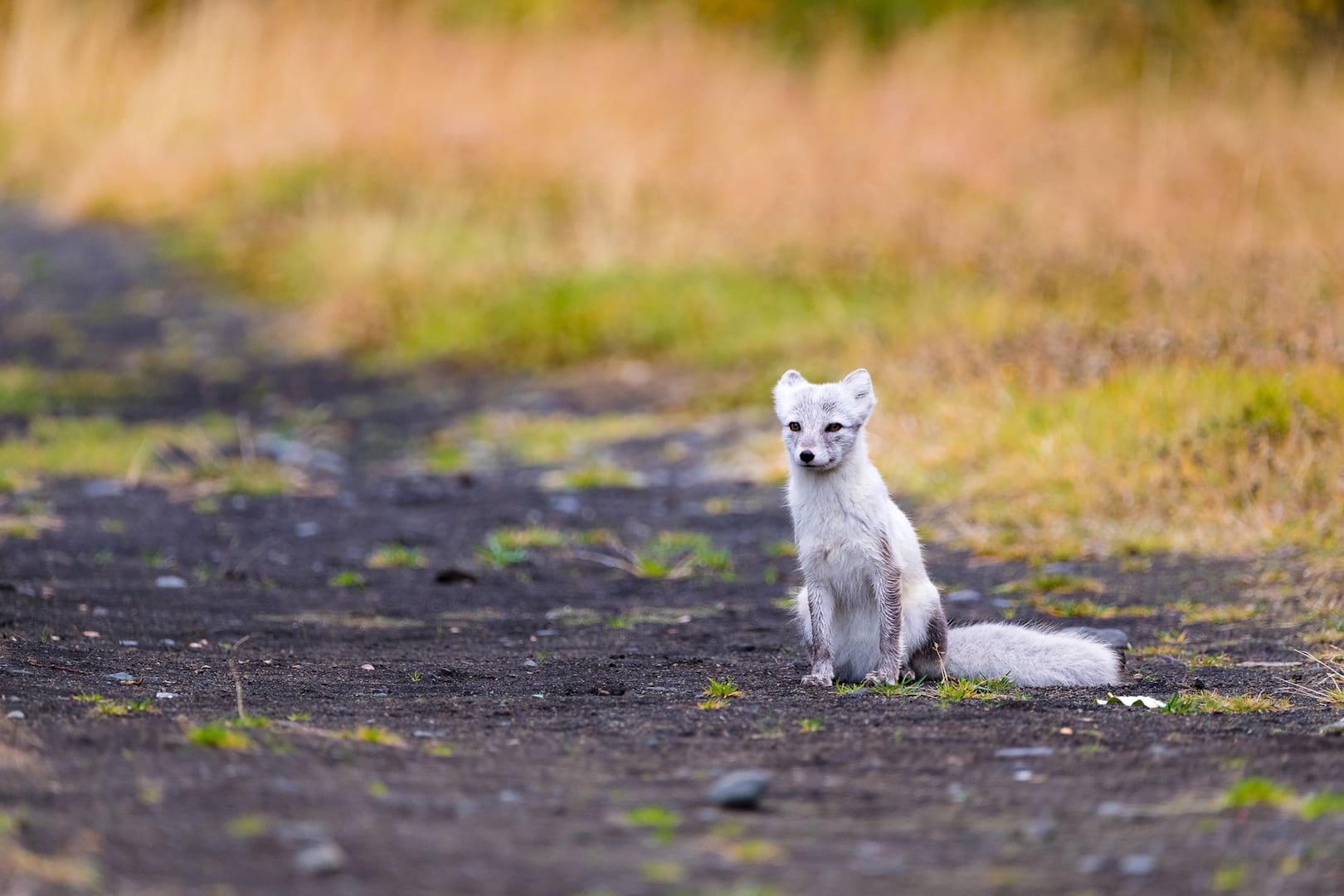 A wide variety of vegetation prospers in this protected valley. Thick moss, fern, birch, small shrubs and rare arctic flowers are found here. A significant amount of the all Icelandic forests are located in Þórsmörk, which makes it the best kept secrets for summer getaways for locals.
There is a good chance that you might run into a cute arctic fox here. These adorable creatures are pretty easy to find in Þórsmörk. In the last few years, a pair of foxes show up regularly around the campsite. Being curious, they sometimes approach humans very closely, much to the joy of hikers. One of the foxes is especially friendly and even became an Instagram celebrity - Kári, the fox has an own hashtag #karithefox.
3. Þórsmörk is a heaven for hikers
With its very own glacier lagoon, numerous caves, canyons, lush forests and fascinating landscapes, Þórsmörk is a heaven for hikers. From each campsite there are well marked trails in a vide variety in distances and levels of difficulty. The options are endless and you could find yourself spending weeks in the area without having to walk the same path twice.
The most beautiful short hike is probably the 'The Þórsmörk Panorama' trail. Starting by the huts of Húsadalur valley, the path leads to a the top of Valahnukur mountain with a height of 458 m (1502 ft). From here you will have a 360 degree panorama over the whole valley. It is a popular shooting location for world famous photographers and a lifelong memory for everyone who visited the place.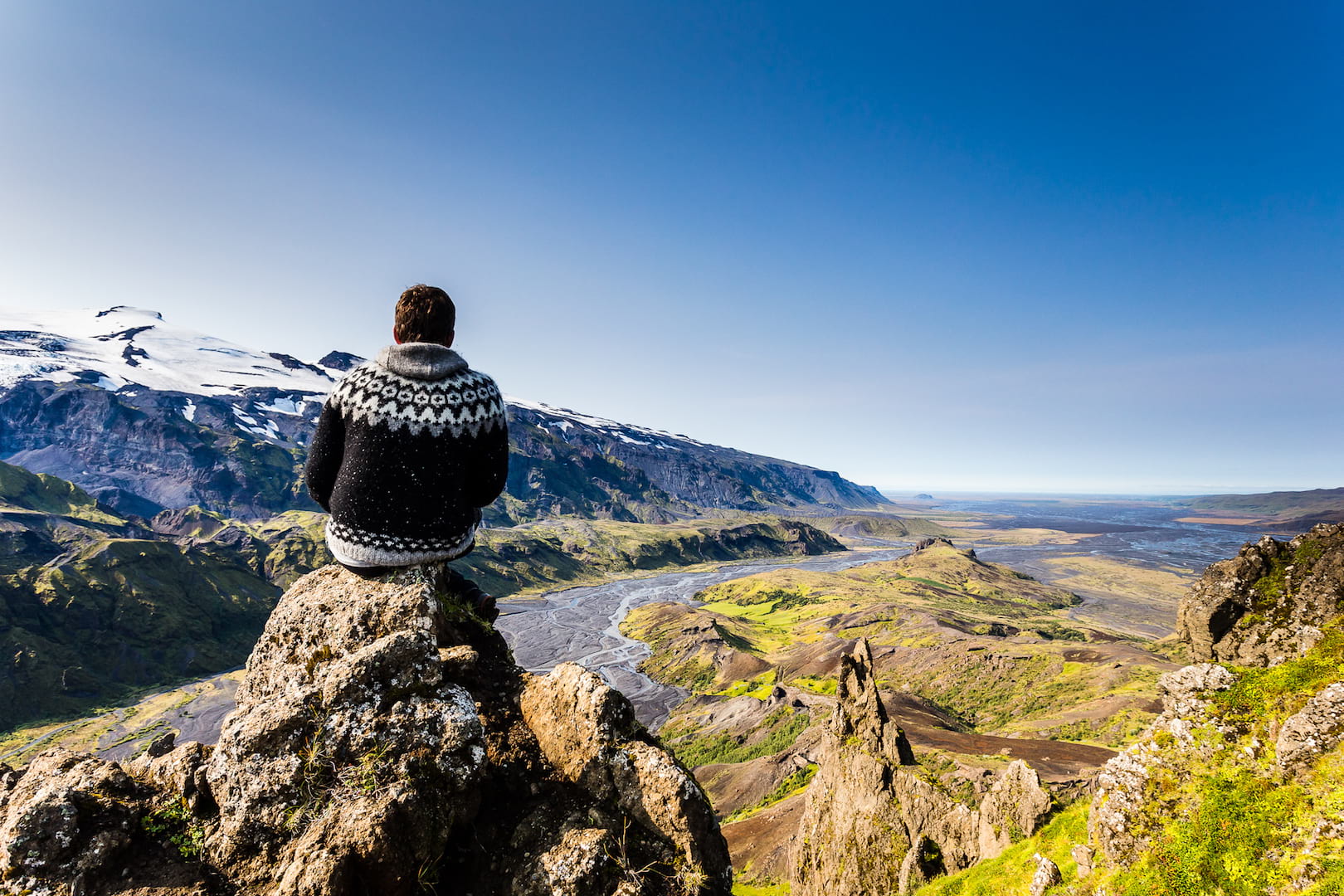 The hiking trail network navigates across the mountains and valleys, offering mind blowing viewpoints, thick forests filled with rare and colorful flowers, exciting stops at caves and age-old ruins.
It is recommended to have a GPS device with a detailed map downloaded. If you are not an experienced hiker, don´t worry. Plenty of local companies run guided tours to Þórsmörk with pickup from Reykjavik.
4. The coziest campsite in Iceland
There are three campsites a few kilometres apart in separate valleys: Langidalur, Básar and Húsadalur. The most popular campsite is the Volcano Huts in Húsadalur with amazing facilities.
Here you can find sleeping bag accommodation as well as made up beds for extra comfort: private bedrooms, cottages, dormitories, glamping (glamorous camping) and regular camping grounds. Access to the indoor dining area, sauna and the pool is included for all overnight guests. There is also a restaurant here, offering Icelandic home style cuisine and buffet breakfast, lunch and dinner.
5. Iceland's most beautiful multi day hiking trails
The world famous Laugavegur trek ends (or can be started) in Þórsmörk. This spectacular trail leads 55 km (34 mi) through the wild landscape of the Icelandic Highlands. Walking along the route takes around 2 to 4 days. There are mountain huts along the way with limited facilities to assist hikers on the exciting trek.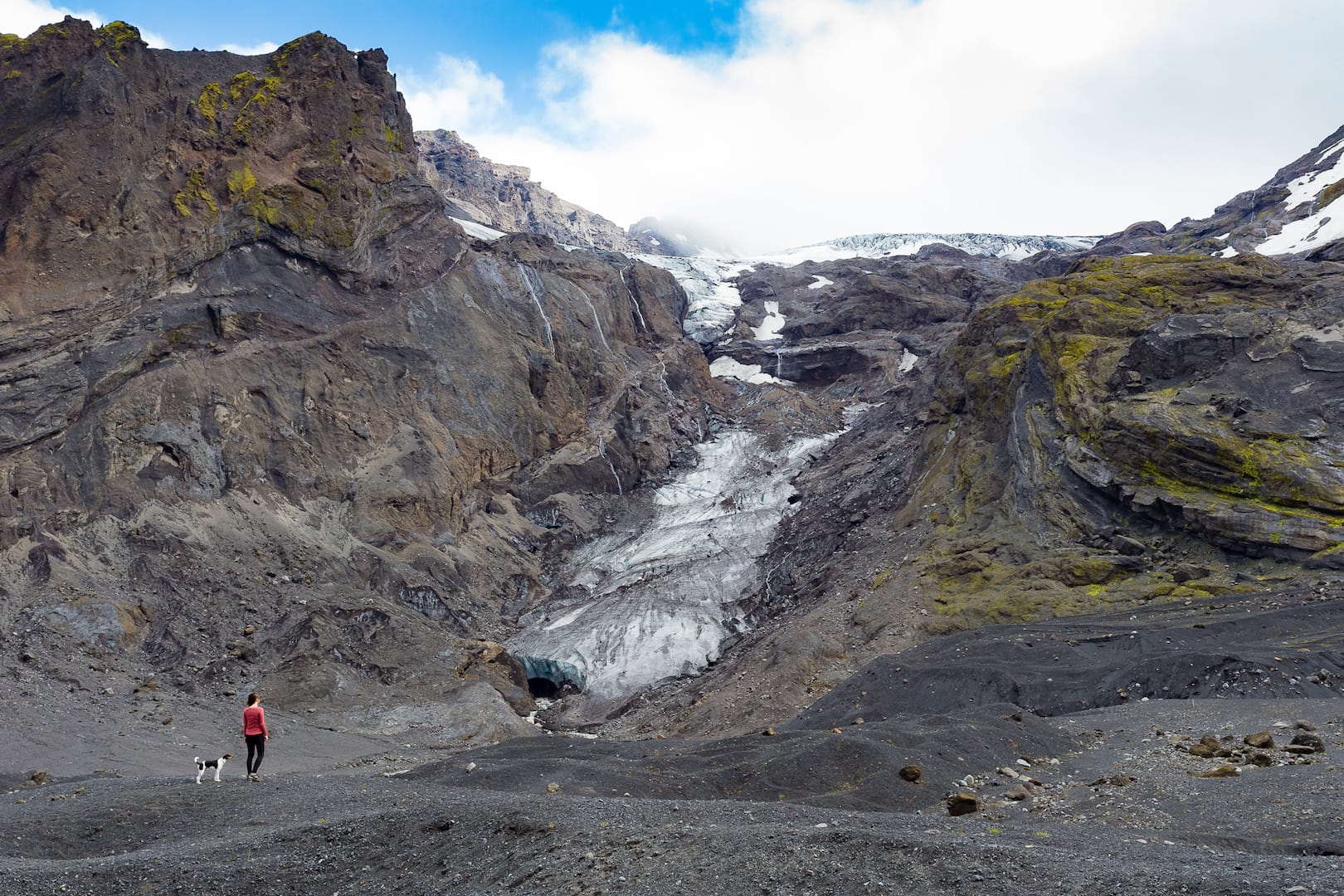 Iceland's second most famous (but perhaps the most beautiful) trek also can be started in Þórsmörk. The 30-kilometer-long trail is called Fimmvörduháls. It passes by the the new volcanic craters, Magni and Módi, that were formed freshly in 2010. Then it follows an incredibly scenic canyon with bottomless depth and countless beautiful waterfalls along the way. The hike ends at the famous Skógafoss waterfall, where a nicely positioned campsite and a hotel awaits wanderers.
Connecting the Laugavegur and Fimmvörduháls treks, you will get a 4-7 days long spectacular hike that might be the adventure of your life!
How to get to Þórsmörk
Getting here is a real adventure in itself! You will drive along the enthralling south coast of Iceland until the impressive Seljalandsfoss waterfall, where you want to stop and enjoy the priceless experience of walking behind the 60m (197 ft) high fall. A little known fact is a well hidden gem closeby: Gljúfrabúi, a scenic canyon waterfall with a small pool. Be sure to get a glimpse of it.
Taking the road towards the highlands, only large jeeps and specialized highland buses are able to navigate from here. Driving on rough, unpaved roads, several unbridged rivers need to be crossed. Follow the road F249 approximately 25 km and park your car by the Krossá Car Park where you will see a sign for the Huts.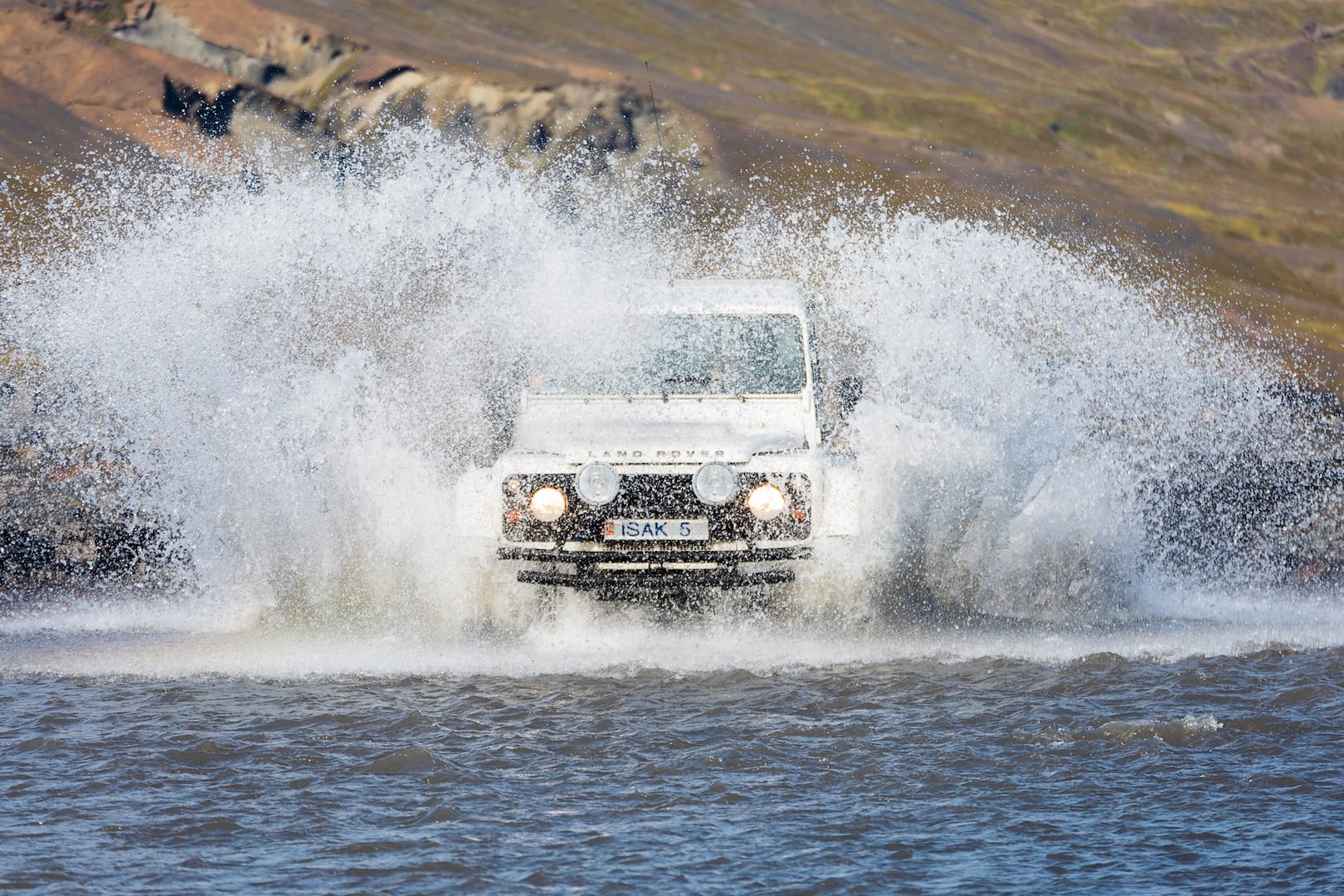 Do not try to cross this river by car, even though you have crossed all the other rivers without any problems. Krossá can be especially dangerous. Take the bus from here.
In the summer season (mid June - mid October) Highland buses run daily from Reykjavík with stops in the town of Selfoss and Seljalandsfoss waterfall.
Although there are several well-mapped trails throughout the amazing location, Þórsmörk is one of those natural phenomenons that everyone must experience and explore for themselves. Its open, colorful and awe-inspiring landscapes cannot be described through words or images, but must be seen, felt, and experienced in person.
For more beautiful photographs of Iceland, contact Jeroen Van Nieuwenhove: JVN Photography and follow his Instagram page.