Sónar Reykjavik: Let's Dance Under the Northern Lights!
Did you know Iceland hosts some of the best music festivals around the globe? It's unforgettable to enjoy music in such a special landscape. Iceland Airwaves and Secret Solstice are the most famous. And the Spring season starts with a bang, with 6th edition of Sónar Reykjavik!

March 16th and 17th will be the dates for the 6th installment of Sónar Reykjavik. The Festival was born in Barcelona in 1994, and is now considered the best worldwide for new trends of dance and electronic music. It's also avant-garde for visual performances and digital arts in all their forms. The very first Icelandic edition was in 2015. Since then the organizers have brought to the northernmost capital of the globe celeb and cult artists as Skrillex, Fatboy Slim, Ryuichi Sakamoto, De La Soul, Moderat, Squarepusher, Ellen Allien, Simian Mobile Disco and many others. Sónar Reykjavik has also promoted local and not-so-local talents as FM Belfast, Samaris, Bjarki, GusGus and Ólafur Arnalds, to name a few.

Harpa, the concert hall!
What makes the event so special is its main location: Harpa, the iconic Arts and Conference building that's now a landmark in Reykjavik's bay.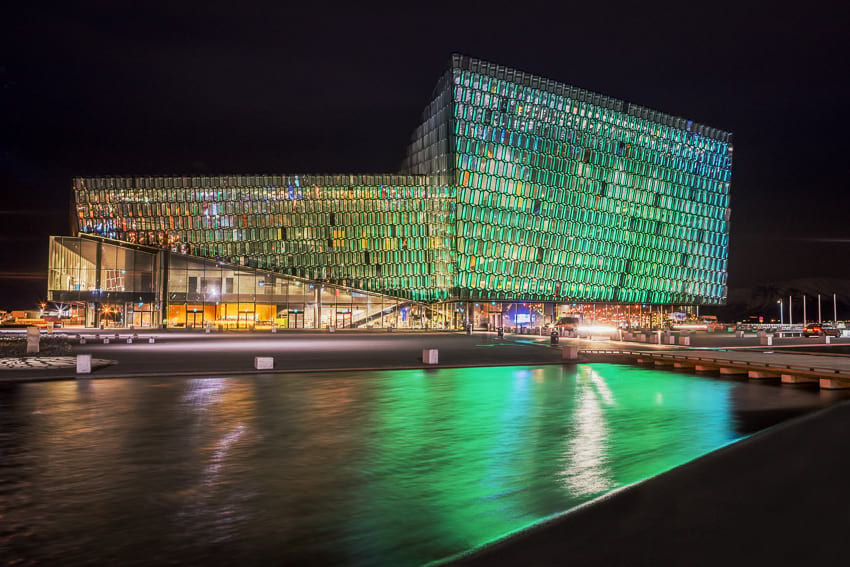 Harpa concert hall (Photo: SonarReykjvik / Ragnar Th. Sigurðsson)
The project was collaboration between the Danish firm Henning Larsen Architects and Danish-Icelandic artist Olafur Eliasson. Its first opening was in 2011. One could actually say Harpa is made of Light and for Light. To see it it's enchanting. All the structure and walls are of shiny glass of different colors. This creates a continuum and a connection between the inside and the surrounding town and nature. Imagine to listen and sway to deep and mesmerizing sounds with the view of Mount Esja, the harbor and – if it's your lucky night – the technicolor sky painted by aurora borealis. Isn't it magic?

Sónar Reykjavík 2018
The March 2018 edition of Sónar Reykjavik does not lack at all highlights. To-not-be-missed are the space-disco of Norwegian born Lindstrøm,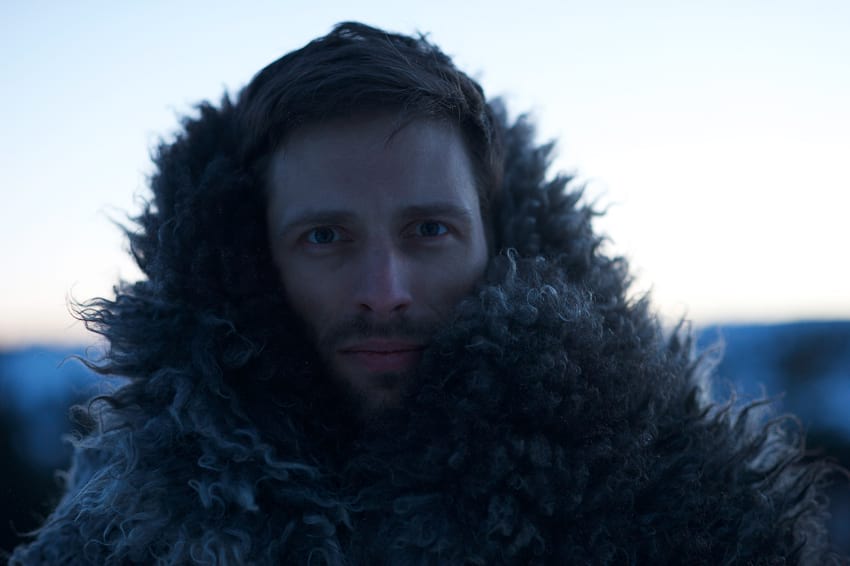 Lindstrøm (Photo: SonarReykjvik/Lin Stensrud)
the unconventional hip-hop of Danny Brown, and for sure Underworld, whose fame rose with original Trainspotting's soundtrack. Who do not remember "Born Slippy"? But they have many other aces in their pockets, after more than three decades of activity. The British duo can take you into an acid and sweet trip into imaginary landscapes. You'll never know where it goes!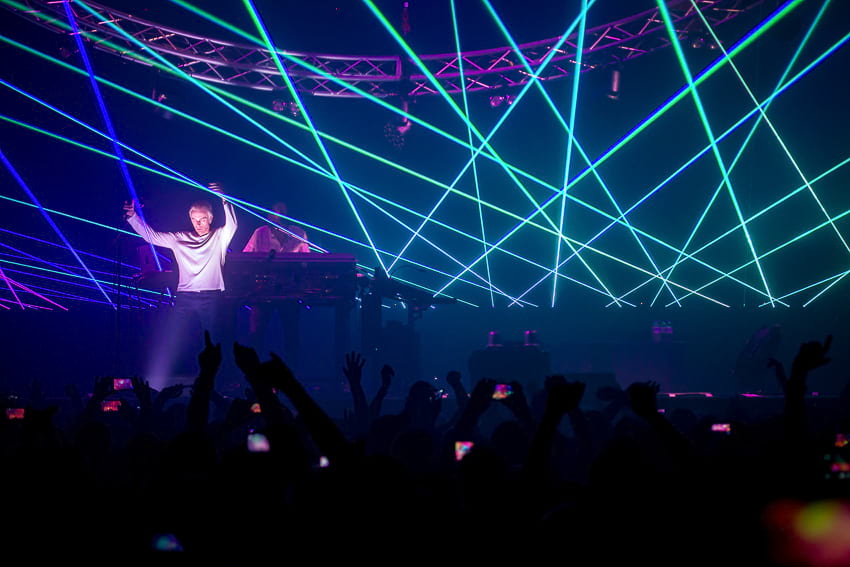 Underworld (Photo: SonarReykjavik)

GusGus
If you're travelling to Iceland from abroad you will appreciate the chance to enjoy some Icelandic music jewels in their own habitat. GusGus, born as a music and visual collective in the '90s, reached worldwide fame with the album "Polydistortion" (4AD, 1997). They have chosen Sónar to present their brand new effort, "Lies Are More Flexible".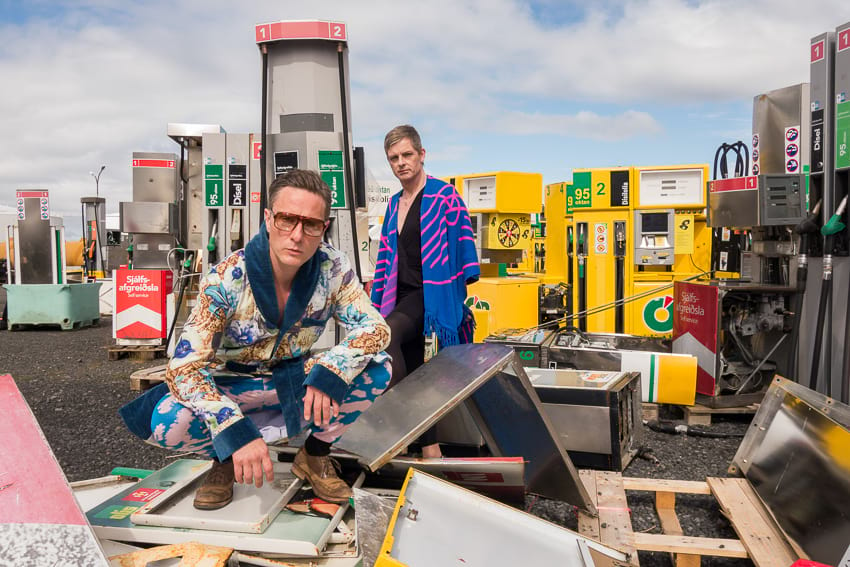 GusGus (Photo: SonarReykjavík / Kjartan Hreinsson)
Expect fluid electronics, danceable grooves, with a touch of unpredictable string arrangements. A big WOW also for announced Kiasmos dj set! Kiasmos is the moniker for Ólafur Arnalds techno project, in partnership with Janus Rasmussen from the Faroe Islands. But the list of interesting acts to see is almost endless!
Different stages and a nightclub
The festival has three different stages: SonarClub, SonarHall and the SonarComplex Stage for new and emerging talents, in collaboration with Red Bull Music Academy. If this is not enough and if you're not tired yet you can after party in Harpa's underground car park. This wide space is SonarLab nightclub, with a program of international and local Djs co-curated by Resident Advisor.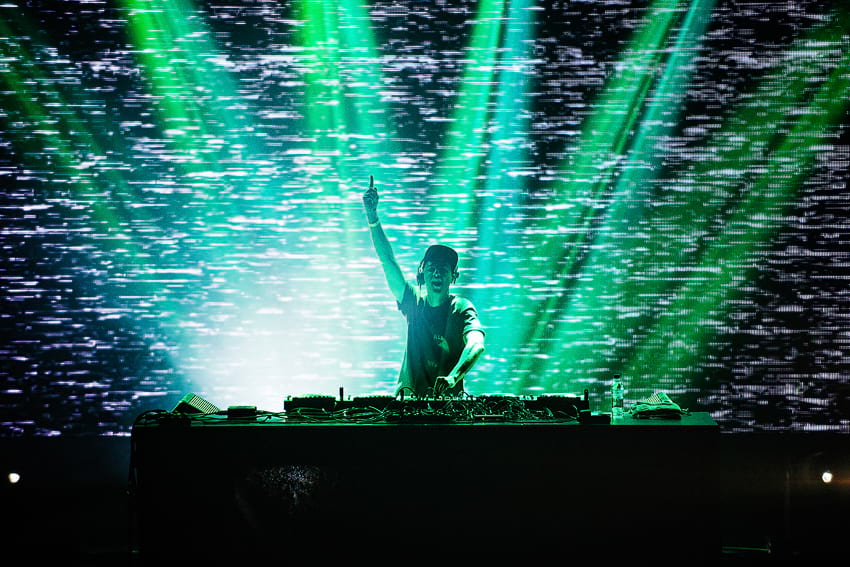 (Photo: SonarReykjavík / Florian Trykowski)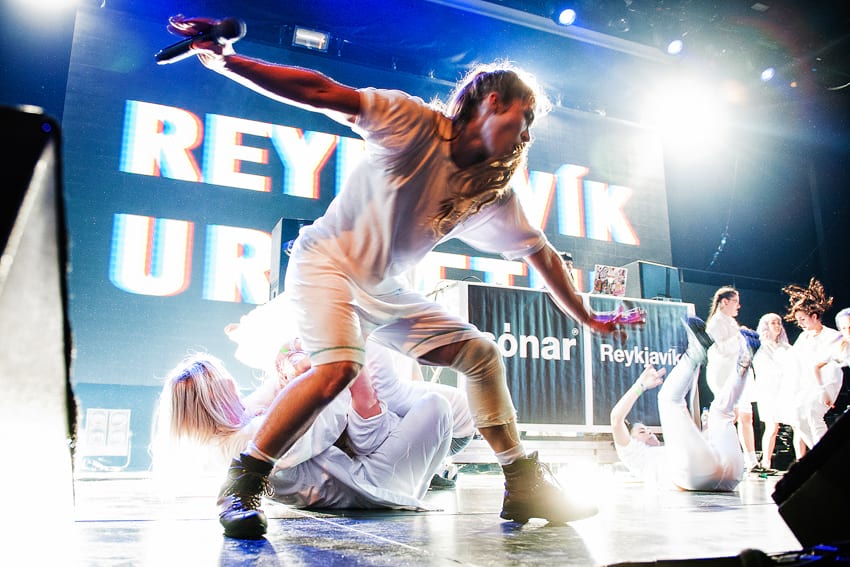 (Photo: SonarReykjavík)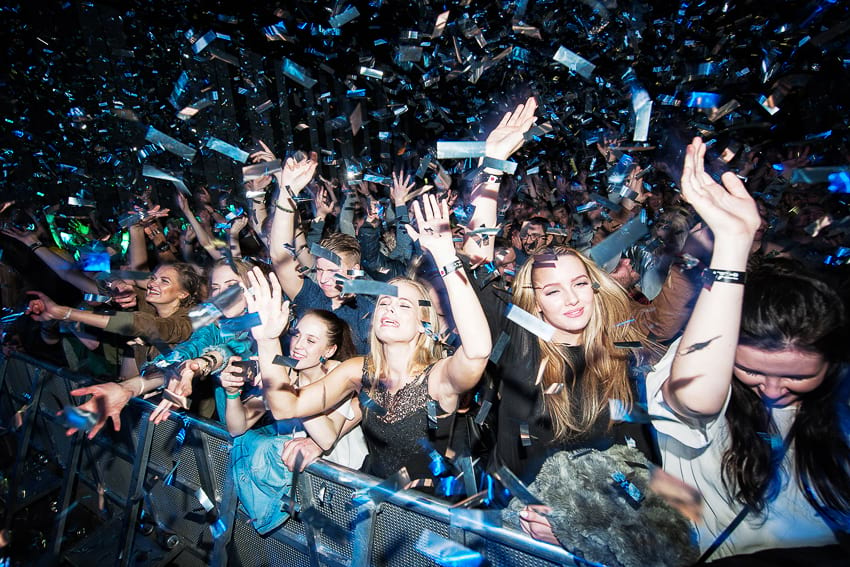 (Photo: SonarReykjavik / Florian Trykowski)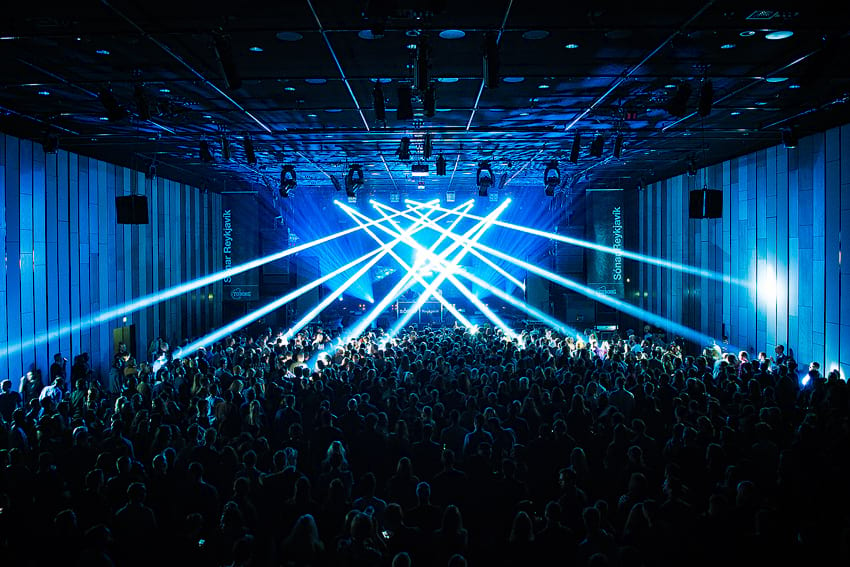 Photo: SonarReykjavik / Florian Trykowski)

Snæfellsnes – South shore – Blue lagoon – Golden circle
One good idea might be to travel to Iceland few days before the festival. You can spend one or more days exploring the town, strolling in its colored streets, walking up to iconic church Hallgrímskirkja, joining some fun or cultural tours.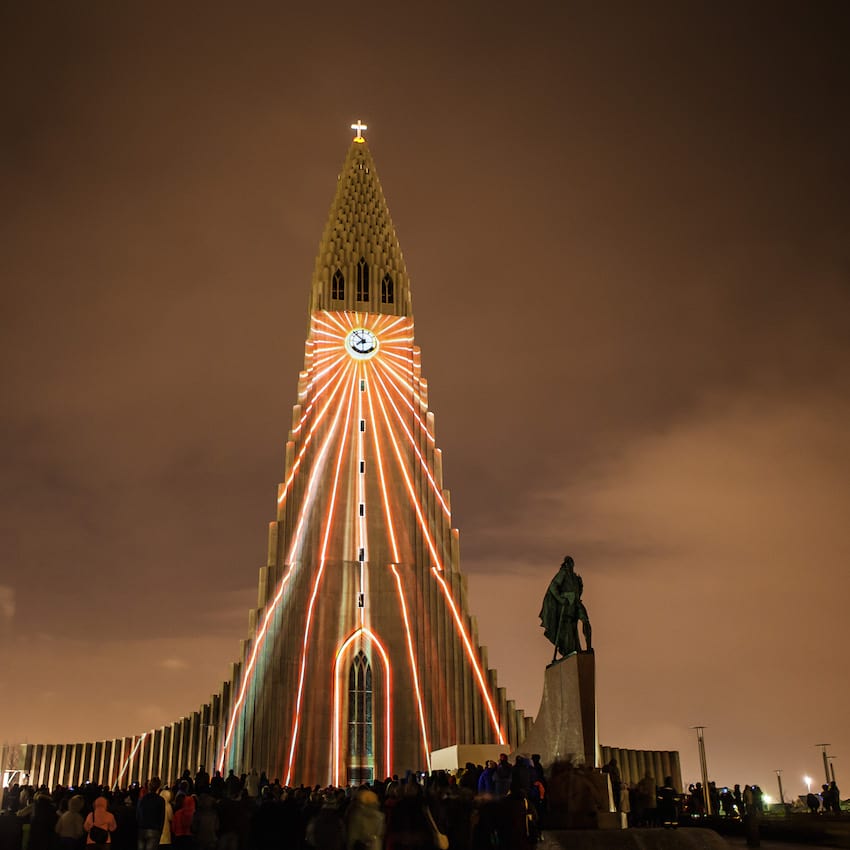 Hallgrímskirkja (Photo: SonarReykjavík)
From a base in Reykjavik it's very easy to organize day trips to see the wonders of Snæfellsnes peninsula and the South as well. During the days you can chill out at the Blue Lagoon or head for the Golden Circle. And when you're back in town in the evening – do not be afraid, in March the sun sets already quite late, around 7pm! - you can find more interesting offers from Sonar side program. Plus, some of them are free, and a good chance to become familiar with the local creative music scene!

Lucky Records
On Wednesday 14th you can head to Lucky Records in Rauðarárstígur 10, only 50mt from Hlemmur. There you will find the showcase of bbbbbb Records. The dance label was recently established with the plan of "promoting innovation of music that can not be categorized as house or techno." This starts at 16:00. The acts that'll perform are Bjarki, Volruptus, Lord Pusshwip and EOD. And yes it's free entry, same as the second showcase planned again at Lucky on Thursday. Curator is Thule Records, a well-established independent company for dub-influenced techno, also home for many of the most renowned local electronic musicians. Start time for this is 17:00, with Nonnimal, Cold and Waage on stage. Ok you'll see, it is a small stage. But surrounded by new and rare vinyls and vintage sofas you'll feel like being a character in Nick Hornby's novel based "High Fidelity" movie!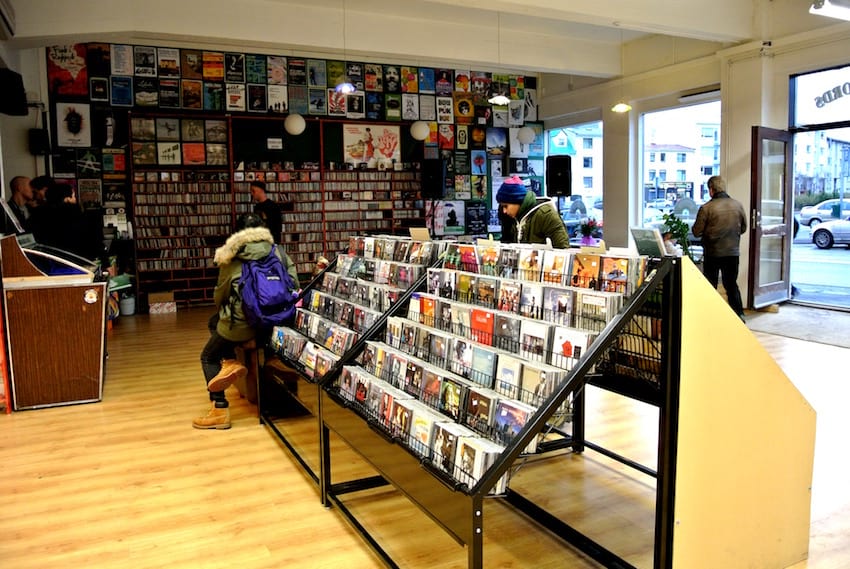 FALK Records
You now realized that for being a small town Reykjavik is flourishing with musical ideas and enterprises. So point to the event organized by Sonar in collaboration with Icelandic music label and promoter FALK Records. This concert is again on Thursday at Húrra (Tryggvagata 22), a famous spot for local nightlife and hangouts. Have a stop at the front bar before the show, for a choice of Icelandic and imported quality beers.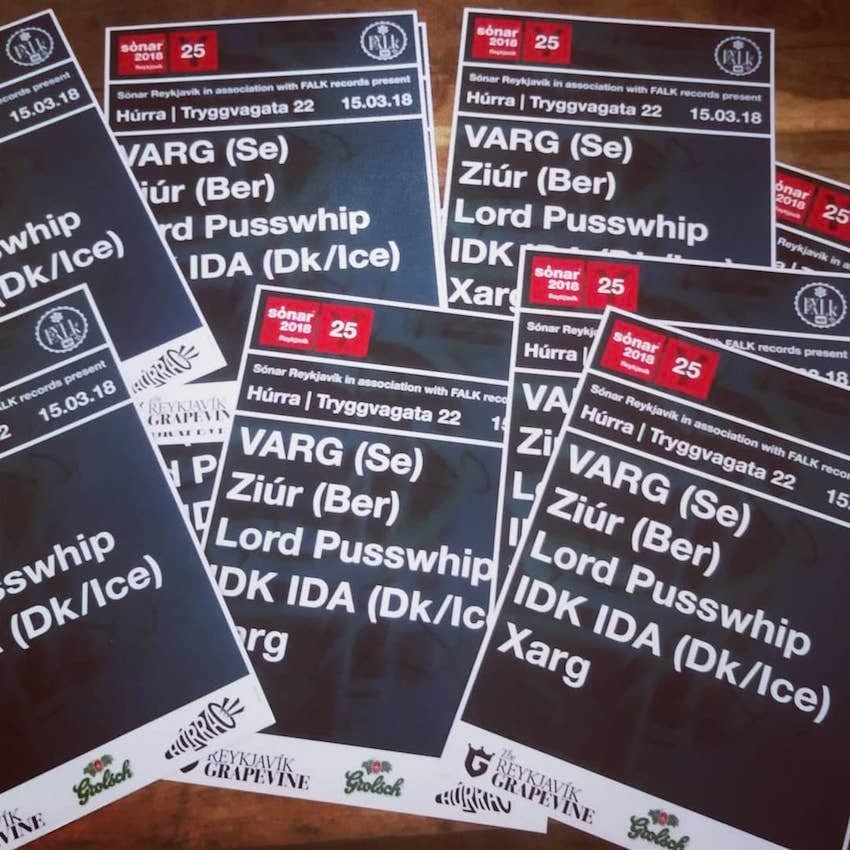 FALK Records started in 2008, and have gained a strong reputation for its Do It Yourself, unconventional and uncompromising attitude. In their catalogue there's a surprising variety of sounds, from power electronics and noise rock to underground rap, dub techno and electro, both from Icelandic and international artists. FALK also hosts concerts and club nights during the year, inviting musicians, producers and DJ to Iceland to perform. For Sonar they have invited Varg from Sweden, Zíur from Germany, plus local artists as support. This starts at 19:30, entry is ISK 2.000,- or free for Sónar Reykjavik wristband holders.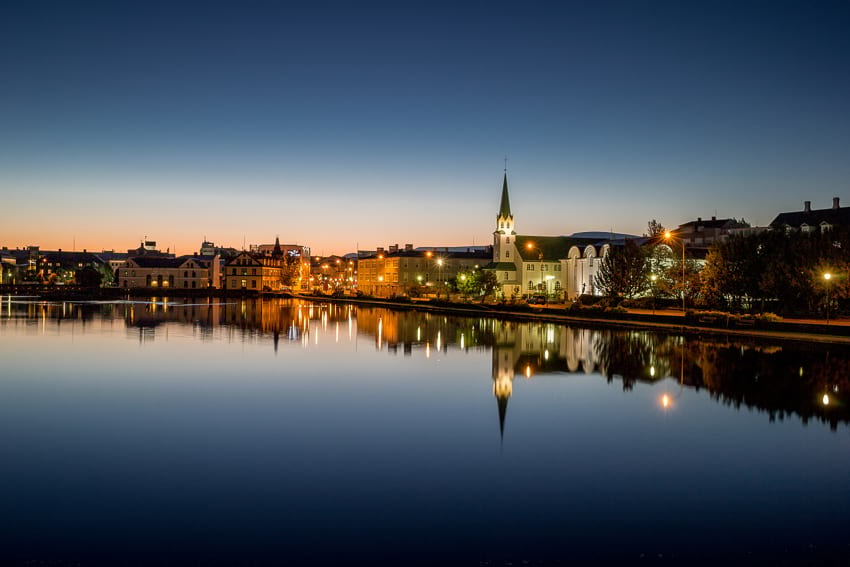 (Photo: SonarReykjavík)
The days of Sonar are a perfect chance to live and enjoy the colorful vibes of Reykjavik in all their magic, with a perfect and lovingly selected soundtrack! All downtown will be alive with workshops, art installments and side events.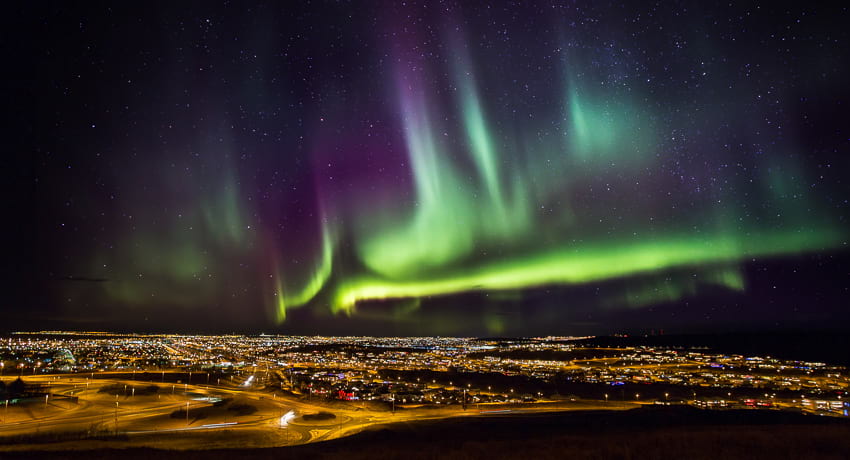 (Photo: SonarReykjavík)
To not miss anything you want to see, my advice is to check the Festival's Official Website. There you can find any kind of useful information about line up, schedule, and of course tickets, plus some accommodation packages.
So, are you ready to dance under the Northern Lights?