Iceland Airwaves, the most unique music festival on the planet
Northern Lights dancing through the sky, warm and cozy geothermal pools all over the city, exciting locations, delicious craft beer, vibrant nightlife, cool street art and awesome music... This is all you need to enter another dimension for a few days. A music festival on Planet Iceland.
Iceland Airwaves is one of the biggest music events in the Nordics. The festival celebrates it's 18th birthday on November 1st with five days of music madness. The festival focuses mainly on showcasing the coolest rising Icelandic and international bands and covers a wide range of genres from pop to techno, punk, folk, metal and everything in between.
From an airplane hangar to the international stage
I remember going to the the first Airwaves held in 1999 at an airplane hangar by the Reykjavík Airport. The festival was a lot smaller with only a handful artists performing but the highlight of the show was definitely Gus Gus who are still going strong and performing again this year. Iceland airwaves just keeps growing and growing becoming bigger and better every year. This year more than 200 artists will be performing in two cities.
The festival will take place in 14 venues that can be found all around Reykjavík including a tiny record store, a cinema, a church, art museums and bars. For the very first time there will be 3 stages in Akureyri, the second largest city in Iceland, located 5 hrs drive to the north (but taking a direct flight is a lot faster).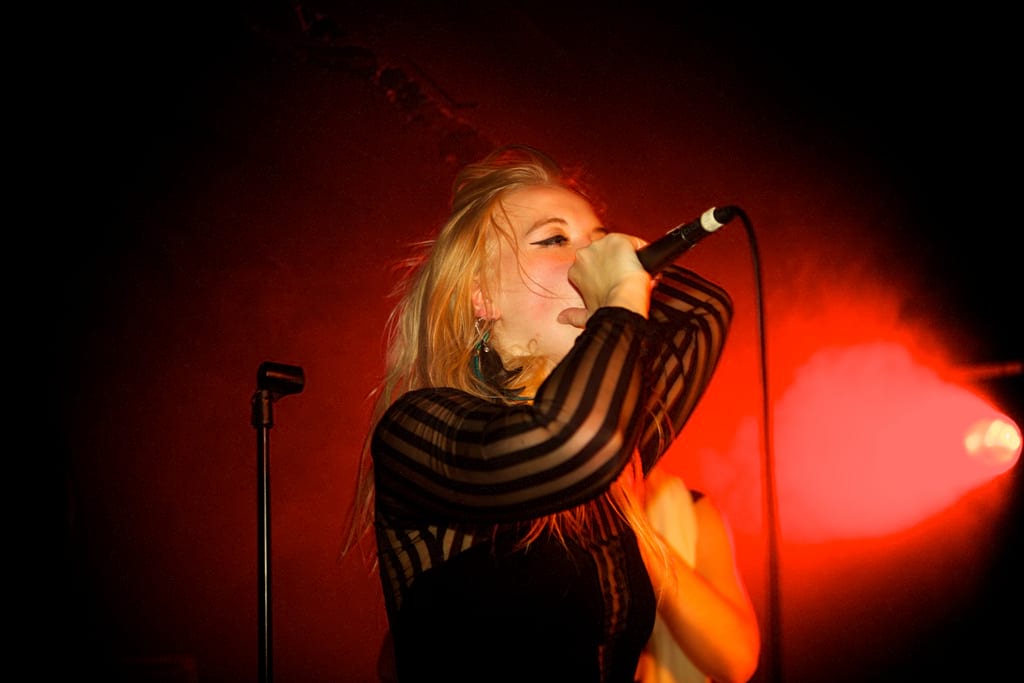 Huge interest, limited tickets
The festival does not only have a domestic significance but it has become a remarkable international music festival, attracting thousands of visitors and hundreds of media representatives from all over the world.
There are only 7500 tickets sold for Iceland Airwaves that are available in different types of packages:
The regular festival ticket – one wristband for the schedule in Reykjavík (21.900 kr.)
The Akureyri ticket – one wristband for all festival shows in Akureyri: 2-3 Nov. (8.900 kr.)
The Akureyri ticket with the Reykjavik add-on. One wristband for all festival shows in Akureyri plus all festival shows in Reykjavík on Saturday 4th and Sunday 5th November. (15.900)
Special tickets are needed for main events...
Tickets can be bought through Festicket or through tix.is. You can also find some great packages that include flights and even hotels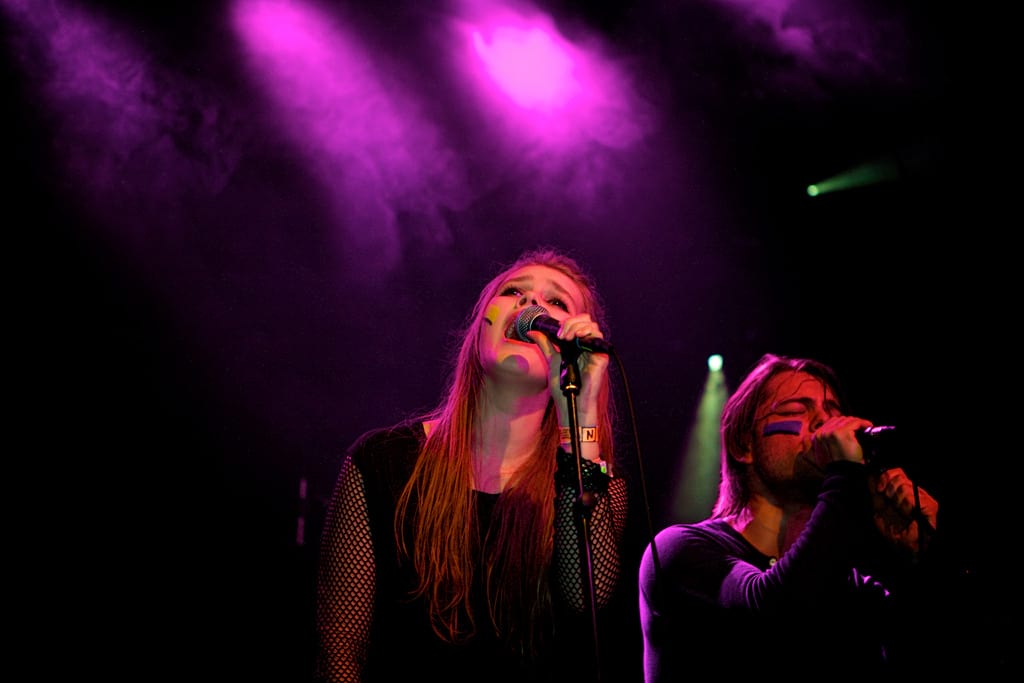 Choose the right venues and don't miss your favourite act
Each night will have up to 10 venues where magic will take place at the same time, the venues are all located in the downtown area of Reykjavik so getting between them doesn't take much time but be aware that in many cases a long que can form so take the waiting time into account.
Awesome line up as always but what can't you miss?
With so many artists and so little time it's hard to choose between all the great options. You can check out the full line up but we spoke with a few local Iceland Airwaves veterans to get their view on what's not to be missed at Iceland Airwaves 2017.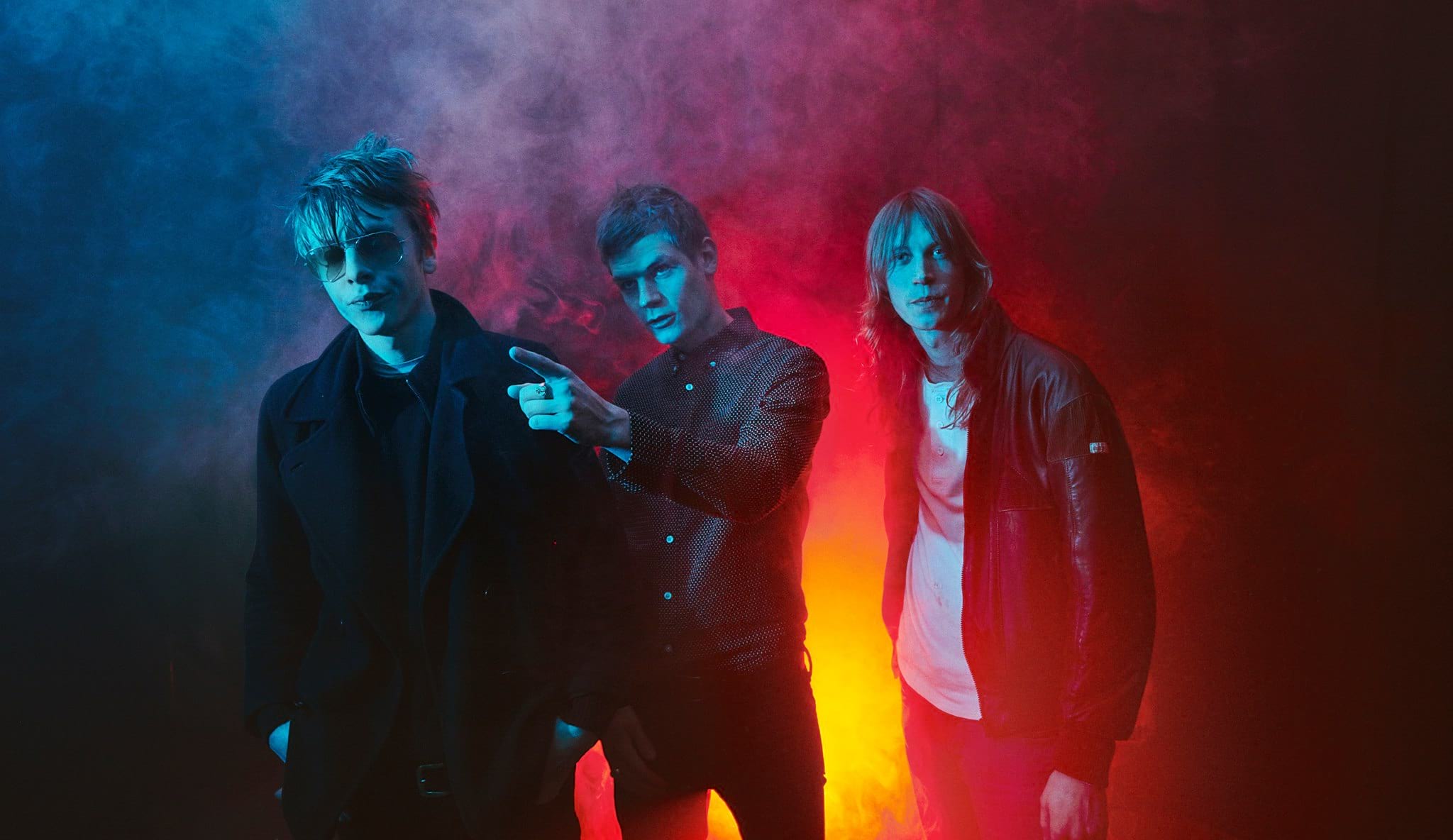 Kaktus from Fufanu
Kaktus (Hrafnkell Flóki Kaktus Einarsson) is the lead singer and front-man of Fufanu, one of Iceland's most interesting bands at the moment. Since signing up with the UK record label One little indian they have published one EP and two LP's as well as a few great singles along with some really cool videos.
Getlocal: What acts are you definitely going to see?
Kaktus: Songhoy Blues, Ham, Indridi, Skrattar and Kosmodod.
Getlocal: What is your favorite venue and why?
Kaktus: The legendary venue NASA, but that will not be part of Airwaves this year due to constructions. That venue sounded great, right size to get a great atmosphere and has a legendary backstage room. This year it has to be The Art Museum, Fufanu is playing there and Iggy Pop has played there – so I guess we have a winner.
Getlocal: Best act you've ever seen at Airwaves?
Kaktus: I guess it has to be Kraftwerk back in 2013 in Eldborg. I can't say that I remember having had the time to enjoy any other concert to the max during Iceland Airwaves due to being busy playing other shows. I'm also such a fan that it's hard to top the masters.
Getlocal: Funniest or strangest thing that happened to you at Iceland Airwaves
Kaktus: Well, thinking back and going through recent years of Airwaves the only memories I get is me being sick and magically getting through every gig with the help of Ramen soups. On top of that technical errors seem to hunt us only during this weekend - I think the Airwaves ghost likes us. So I don't remember anything funny – more just stress to fix something while coughing my lungs out and trying to get my voice back. We can put that into the "strange" category I guess – 'cause I definitely don't know how this can always happen to us.

Check out Fufanu on Spotify - Watch Fufanu videos on Youtube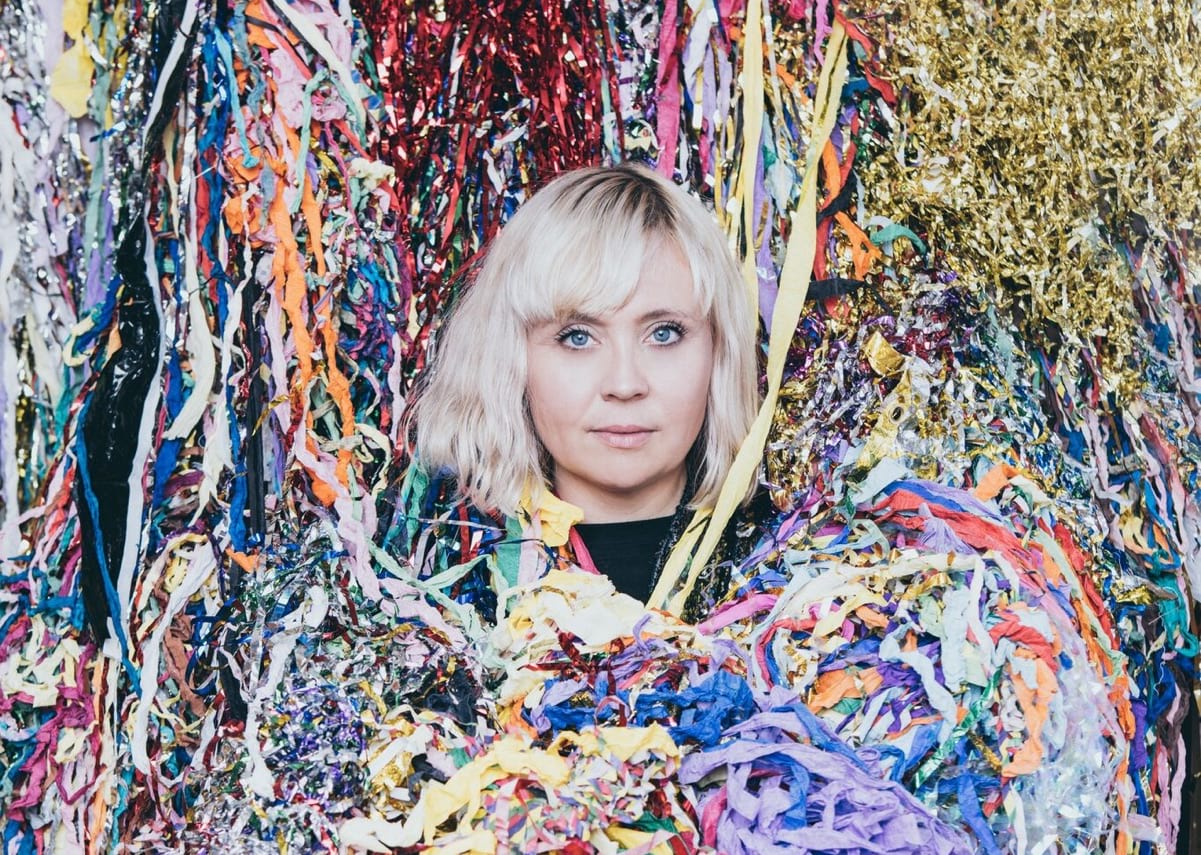 Lóa from FM Belfast
FM Belfast is a well known electro pop band from Iceland known for it's colorful and lively songs and superb stage performance, they have been performing at Iceland Airwaves since 2006. We met with Lóa Hjálmtýsdóttir their lead female vocalist and songwriter.
Getlocal: What acts are you definitely going to see?
Lóa: This year I would like to see Sigrid at the Art Museum. I never heard about her before and people around me are very eager to convince me that she is amazing.
Getlocal: What is your favourite venue and why
Lóa: My favourite venue is Húrra because it's small and messy and the staff and promoters are lovely.
Getlocal: Best act you've ever seen
Lóa: Dan Deacon at Nasa in 2010 or 2011, I can't remember which. He made the audience dance like dinosaurs and it was unbelievable to see one person have so much energy and charisma and crowd control.
Getlocal: Funniest or strangest thing that happened to you at Iceland Airwaves
Lóa: I accidentally crowdsurfed and ended up smashing my butt into my sister's face. I still don't understand how it happened.

Listen to FM Belfast on Spotify - Watch FM Belfast on Youtube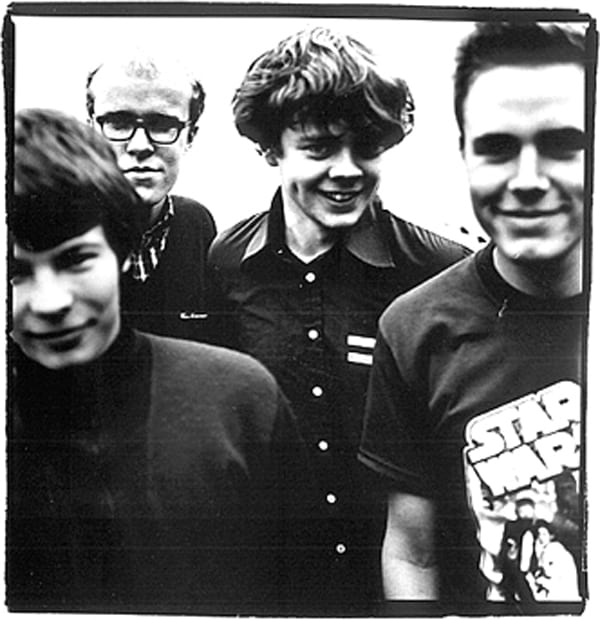 Eggert from Maus
Maus is a legendary punk rock band who won the battle of the bands (Músíktilraunir) in 1994 and were very active in the following years. They are finally re-grooping and playing a few shows around Iceland including a night at the Icelandic Airwaves. We had a quick chat with Eggert their micro brew lowing bisycle riding bass player.
Getlocal: What acts are you definitely going to see?
Eggert: Gangly, Oyama, Cell7, Grísalappalísa, TRPTYCH and many more.
Getlocal: What is your favourite venue and why?
Eggert: The off-venue at Bryggjan brugghús. Best beer selection.
Getlocal: Best act you've ever seen?
Eggert: PJ Harvey was simply magical at Valshollin last year.
Getlocal: Funniest or strangest thing that happened to you at Iceland Airwaves?
Eggert: A few years back I went to see HAM at Reykjavik Art Museum. I was standing far back with a group of friends and complaining about the fact that no one was doing any stage-dives that night. That's not how HAM shows are supposed to be. Few minutes later I managed to sneak away, got up front, climbed the stage and went for a very long and successful stage-dive. When I met my friends after the show I was told that I missed a HUGE stage-dive from some crazy dude but one guy took a picture for me on his phone since I was complaining earlier. I asked him to zoom in and he did, only to realize that the dude was infact me. (see photo below)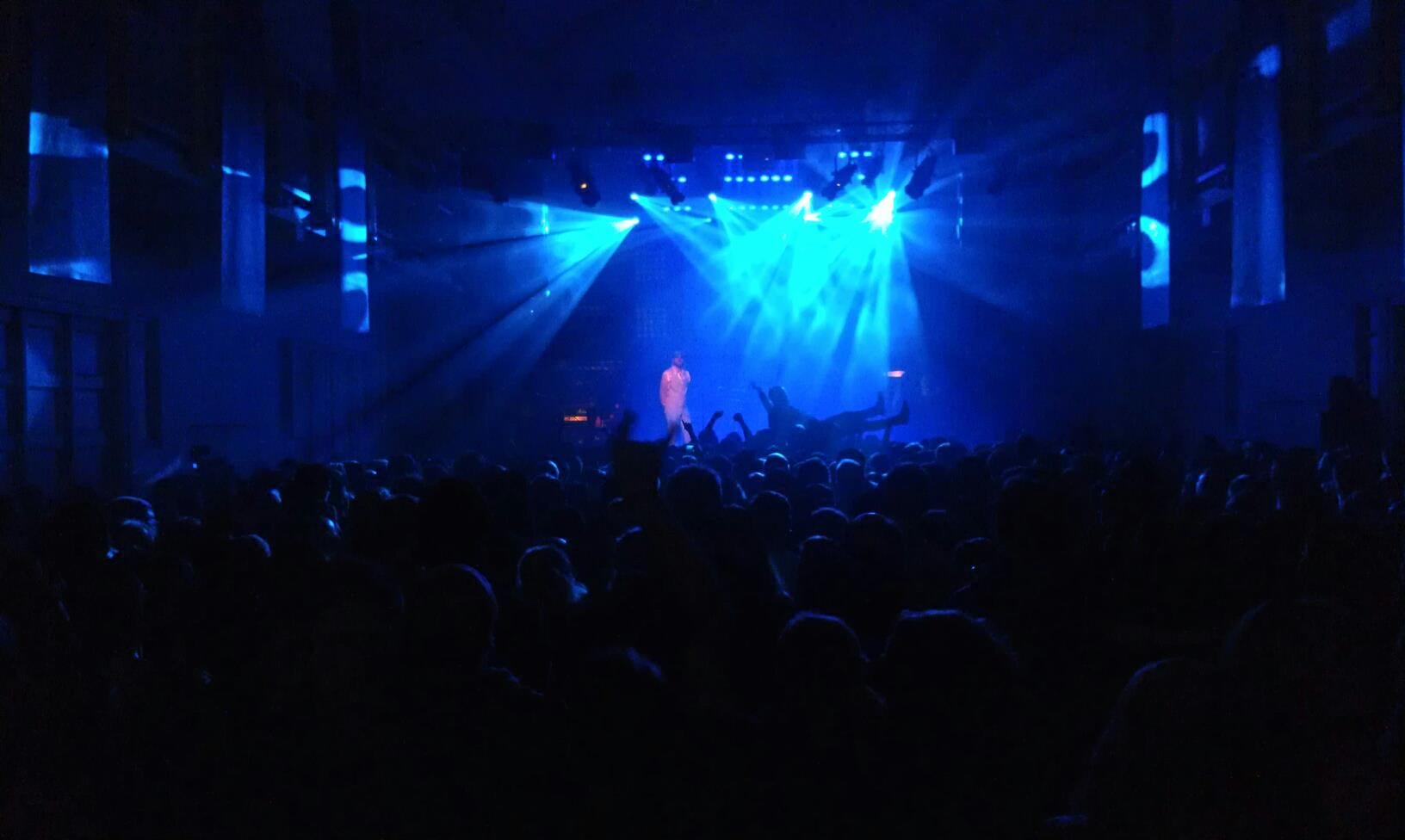 Eggert stage diving at the Ham concert
DJ Þormar
Þormar Melsteð is a graphic designer and DJ who's played at many of venues currently hosting Iceland Airwaves, he's also hardly missed a single event since the inception.
Getlocal: What acts are you definitely going to see?
Þormar: Pink Street Boys, Arab strap, Cell7, Hatari, Högni, Emiliana Torrini, Lord Pusswhip, Ozy, Thor, gusgus, Fleet foxes, fufanu
Getlocal: What is your favourite venue and why?
Þormar: Húrra, nice dive bar venue, rather small and you get to be close to the artist with a great sound
Getlocal: Best act you've ever seen?
Þormar: MINUS in 2004 I think, after that gig I knew what rock n roll was live!
Getlocal: Funniest or strangest thing that happened to you at Iceland Airwaves?
Þormar: I Got drunk with some artist on a bench at the Reykjavík pond (don´t remember who'm but someone told me that is was someone very famous)
Keep an eye out for the off venue events
There is always a great selection of off venue events, many whom are free and held at interesting locations around town. Bryggjan brewery will be hosting quite a few and one definitely not to miss is the Wednesday night's event headlining the dynamic hip hop duo JóiPé X Króli who's summer hit B.O.B.A. made a splash in the Icelandic music scene.
For more inspiration check out the official Iceland airwaves playlist on spotify. Hope to see you in Iceland next week running down the street in your underware!
Photo credit (other than Fufanu, Maus and FM Belfast): Janus Bahs Jacquet