GetLocal's Guide to: The Blue Lagoon
As a Canadian immigrant to Iceland with two decades under her belt in the country, our editor has been to the Blue Lagoon more times than most people as a matter of duty to her friends and family who visit her here. In this article, she shares some of her favourite memories of going to this popular tourist destination in the Reykjanes peninsula.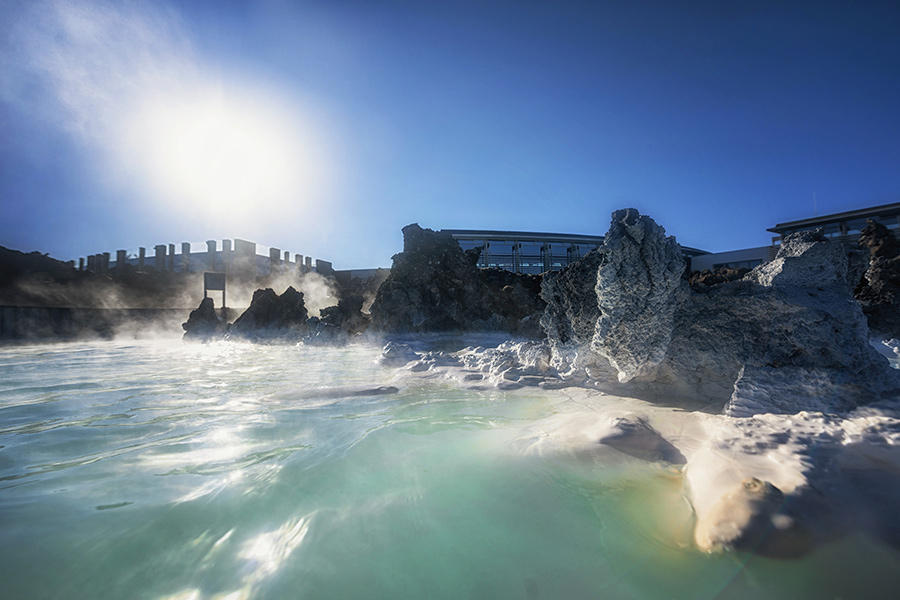 1. The first time (a.k.a. before it was cool).
My favorite memory of the Blue Lagoon was my first trip to Iceland in 1998 during a Christmas vacation. I was meeting my Icelandic family in their home turf and eager to see where my Icelandic girlfriend came from. I didn't know much about the country at that point other than what my university friend had told me about the country. That it was cold in the winter. That it had an interesting electronic music scene. I'd heard of Björk. That was about it.
The family pulled out all the stops and took me to visit all the major attractions, which meant that we went around the Golden Circle and visited the Blue Lagoon. The Blue Lagoon wasn't in the location that it is now and certainly wasn't the major spa and resort that you'll find there these days. It was a little black sand beach with waters rich in silica and sulphur, with little changing huts and bathrooms. The company we know now was established in 1992, but didn't move to their new location until 1999. Today, that other area is used to treat people with psoriasis and other ailments and isn't used at all by the general public.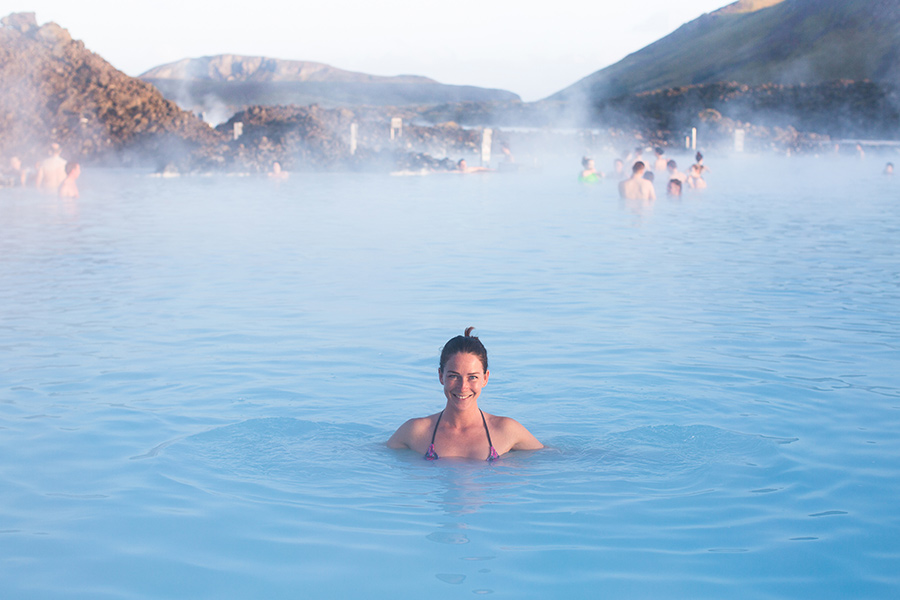 2. The time something funny happened, but you had to be there.
Going to the Blue Lagoon on your own can be a bit of a hassle if you're not used to following road signs in Icelandic, which is pretty much the case for anyone who doesn't come from here or live here for a number of years. So when I took my friends Brad and Tasha, it came in handy that I'd been here for a while and already knew the way pretty well.
To get to the Blue Lagoon on your own, you take the road out toward the airport from the city and you need to make a turn to Grindavík at some point. The sign actually does say "Bláa Lónið", or did at that point, which is the name of the Blue Lagoon in Icelandic.
I said, "this is our exit" and Brad pointed at the sign and read aloud "Blaaaaaaaaaaaa lonid" and I still laugh whenever I see that sign. It's a great story. I'll email it to you.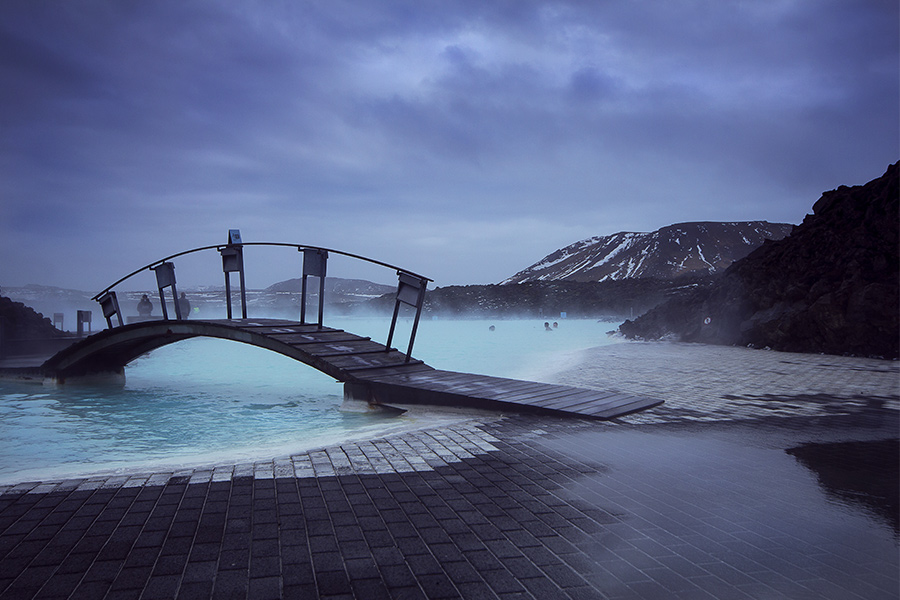 3. The very dangerous time I took my mother, sister, and cousin in a blizzard.
Iceland's weather, if you haven't heard already, can be sort of unpredictable. My mother came to visit with my sister when my little sis was about to graduate from high school and we got hit by a huge snow storm on the last day when we were supposed to go to the Blue Lagoon.
I was not about to disappoint my sister (I think it might have even been her birthday or something), so we drove out in a fifteen-year-old Mercedes Benz on summer tires in the middle of a snow storm (not a smart move in Iceland), which got progressively worse as we made our way to the pool. On the road to Grindavík, the weather was so awful that it became ridiculous to turn around and we drove on to the spa at about 8 km per hour, reaching our destination after about 3 hours.
When we got there, there was absolutely no one in the pool but they were still open for business since all the staff were stranded there, so we enjoyed a private Blue Lagoon experience with a blizzard blowing all around us. It was quite amazing and totally worth the life-threatening drive.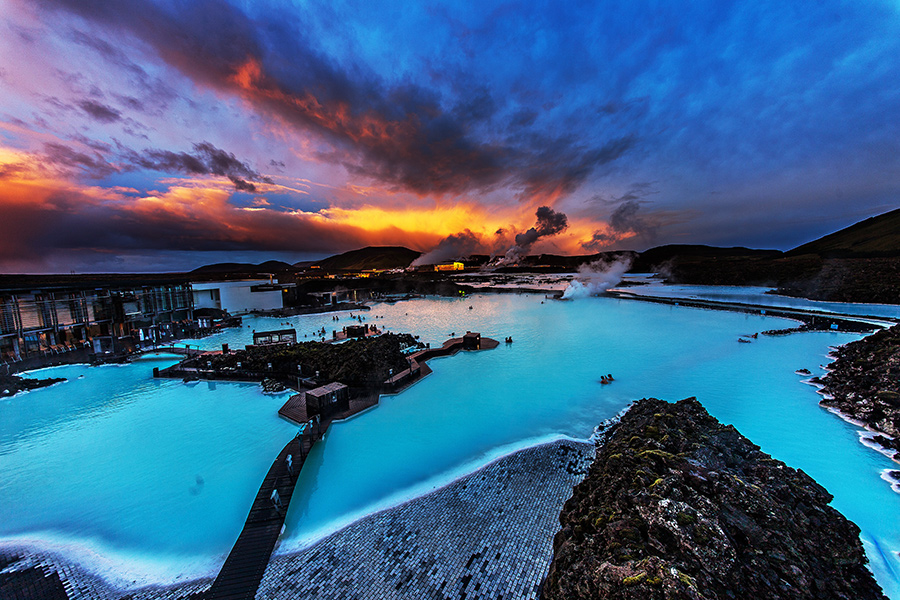 4. The time someone paid me to go get a massage there.
Today, the Blue Lagoon has expanded from the basic pools to a full-on spa and recreation facility with in-water bars and refreshment areas, a restaurant, a luxury hotel, several different spa and beauty treatments, a shop to buy their extensive selection of merchandise, and it is visited by just about everyone who comes to the country. It is ridiculously popular, which is why it is absolutely necessary to book your visit well in advance (the sooner the better).
I've worked off and on writing about Iceland ever since I moved here and one year I was given the great assignment to go try out the brand new massage service at the Blue Lagoon, which is basically one of the main reasons why people do this kind of work in the first place. I relaxed in the pool in some sort of floatation device and someone came along and massaged my shoulders. It was heavenly and I would very much like to go there again right now.
5. The time I went to an Iceland Airwaves party there.
Ah, Iceland Airwaves. I don't remember what year it was or who was playing or even what day of the festival it was, but I remember it was super fun. The Iceland Airwaves festival occurs every year in the fall and they often have a party (that sells out very quickly every year) at the Blue Lagoon. DJs play and people take a much needed break from all their partying at the festival. This is highly recommended.
A final note about the Blue Lagoon: If you went to the Blue Lagoon with me at some other point and I haven't mentioned that, please don't take it personally. I've been there many, many times in the last years and these are just the ones that stick out particularly. I'm sure it was also fun when we went.